Review: 'Filthy Crown' by Eleanor Aldrick
October 20, 2022
This book may be unsuitable for people under 18 years of age due to its use of sexual content, drug and alcohol use, and/or violence.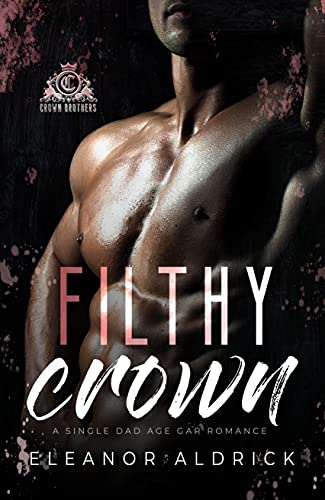 Filthy Crown
by
Eleanor Aldrick
Series:
Crown Brothers #1
Published by
Self-Published
on 10/1/2021
Genres:
Dark Romance
,
Dark Romantic Suspense
Format:
eBook
Source:
Purchased
Goodreads
Purchase at
Amazon

JACK
Tragedy strikes, again.
Four years after suffering the loss of our parents, our brother is murdered right alongside his beautiful wife, the devastation leaving their three children orphaned.
Not only have I lost my brother but now I'm forced to take on his two kids and seventeen-year-old stepdaughter, Penelope.
But Pen is far from the little girl I remember. No. She's all woman, with soft curves and plush lips—all things I shouldn't be noticing.
I have three months before she turns eighteen. Three months before she leaves for college. And three months to make sure whatever threat against her life has been thwarted.
Too bad for me, those three months will be nothing but torture laced with temptation, threatening to break my resolve.
Can I come out of this unscathed, or will this lust drag me into the pits of hell where I belong?
PENELOPE
Lies, deceit, and death. It's all I've ever known.
And trusting someone? Out of the question.
Unfortunately, teenager me didn't get the memo and I stupidly gave my crush-riddled heart to Jack Crown.
He was older, wiser, and apparently a manwhore.
I was his brother's stepdaughter and way too young. Not on his radar, and justifiably so.
But that didn't stop me from falling for the only man who'd ever shown me real affection. No. I let myself trust him, thinking he'd always be there. The one constant in my crappy life.
I was wrong.
Now, four years later, tragedy strikes again. By life's irony I've landed on his doorstep with only one thing to prove.
I'm not the little girl he remembers, and I sure as f*ck don't need him anymore.
Filthy Crown is a spin on the single dad age gap trope where Jack finds himself a new daddy after inheriting his brother's kids and strong-willed stepdaughter. Here's what to expect:
♛ Single Dad
♛ Steam
♛ Age Gap
♛ Forbidden Romance
♛ Happily Ever After
---
I'm just going to go ahead and say it; I love Age Gap Romances. This trope is everything to me because I get the appeal of older men as a wife to a husband who is fifteen years older than me. So many people have told me that my husband robbed the cradle, but I put them in their place when I mentioned I was an adult when I met my husband, so he didn't rob the cradle. I was eighteen when I met him, and we didn't date until I was twenty, and at the age of twenty-four, I married my best friend/soulmate. I thank God every day for him being in my life. This is why I love reading stories where a younger woman finds their love in an older man.
Storyline/My Thoughts: I'm so glad I read Filthy Crown by Eleanor Aldrick, her first book in her Crown Brothers series. Not only due to the trope but also because of the spitfire of an FMC she wrote in this book. Pen is a young character, at the age of 17, who has endured and witnessed something she shouldn't have had to at her age. Her own mother's death is at the hands of evil men who want to harm her and her siblings, too. Thank goodness for the men that rescued her and her little brother and sister. She is now in the hands of her guardian, Uncle Jack, who happens to be her late stepfather's brother. Uncle Jack is the one man that showed affection and was always there for Pen when she was younger until he stopped coming around, and now she has trust issues because of it. She doesn't need Jack Crown to take care of her or her siblings, and she refuses to go off to college in a few months. She wants to be there for her siblings, especially after losing her mother and stepfather in Mexico. Those evil people are still after Pen and her siblings, and Jack knows he has to protect them at all costs. The issue is that Pen test Jack at every turn with her strong-willed, sassy personality. Jack knows it's wrong to have feelings for his brother's stepdaughter, that is now in his care, especially since he still thinks of her as that little girl and can't believe she's grown into a young woman. Here's the thing, Pen is 17, and she's mature for her age. She is very mature for her age, especially what she has to go through with her mother being unalived in front of her.
I loved Pen's character because she saw through people's bullcrap. For instance, another woman is in the house with her and her siblings and knows the woman is not nanny material or good enough to have the kids around. Pen is threatened by her, especially when the woman throws herself at Jack. She has every right to be threatened by the woman. The woman does something that even has Jack throwing a fit. Pen put Jack in his place several times, too. I loved how she threw it back at him whenever he said it was wrong what they were doing. He should realize she's not that little girl, and she can handle herself. She took care of her siblings and promised her mother she would take care of them. No one would stop her from caring for her siblings, not even Jack.
Jack's character did drive me crazy with how he was bothered by having feelings for Pen. I realized he saw her as a little girl and wanted what was best for her, which didn't include him, but she kept telling him how she felt. I know some readers will be bothered by the age of the characters, but as someone who joined the military at the age of 17, I grew up quickly and was mature. Pen was the same way. She had to grow up and be the responsible one. What would you do if you were put in her shoes, witnessing what she went through in this book and having people constantly question her? I felt for her more than judged her, especially when the author threw a twist in this book that involved Pen. I was not prepared for it, and poor Pen was confused by it, which made me confused for her.
I will say this about the MMC; he had a way with words when he did accept Pen. Oh, he had a way with words. Pen had a way with words that made Jack go crazy. She was constantly calling him 'Daddy,' which made him think of things with her that involved the bedroom.
Here are some examples of those moments that had me highlighting like crazy on my kindle:
"Be a good little girl, Princess. You don't want to be spanked by Daddy."
"Baby, you're not ready for what I need. What I need is to throw you over this bench seat, rip your little panties off, and fuck you raw."
Yeah, Jack had a way with words, and I can see why Pen loved him. I loved the heated, tense moments between these characters.
What did I think about the story as a whole? I enjoyed the storyline. The first chapter alone, I knew it was a book that I would have a hard time putting down. It's dark, raw, and very emotional. I'm glad that at the end of the FMC, Pen gets her HEA with the one person she needed in her life from the beginning.
Will I be reading more of this series and from this author? Yes, definitely. I'm glad I found Eleanor Aldrick because she fulfills my obsession with Age Gap and Forbidden Romances. She also writes some very spicy scenes that I will forever remember in my head and highlighted in my kindle. =)
Standalone or Part of Series: It's part of a series, but each follows a new couple and can be read as a standalone.
Steam/Spice: 🌶 🌶 🌶 🌶
Trope(s)/Element(s): Single Dad. Age Gap Romance. Forbidden Romance. Daddy Kink.
Content Warning(s)/Trigger(s): Animal Cruelty. Murder/Unaliving. Torture. Violence. Kidnapping/Abduction.
HEA: Yes.
Would I recommend this book? Yes. If you enjoy Age Gap Romance with an MMC who becomes guardian to his brother's stepdaughter and children, he has difficulty not falling hard for the FMC who knocks him to his knees several times.

This post contains affiliate links you can use to purchase the book. If you buy the book using that link, I will receive a small commission from the sale. It will help sponsor future giveaways but costs you nothing extra. You can read the full disclosure underneath the Privacy Policy.
---
---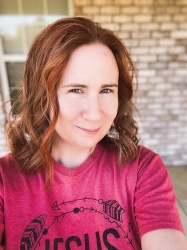 Latest posts by FranJessca
(see all)