Review: 'Forever Wicked' by Shayla Black
March 26, 2018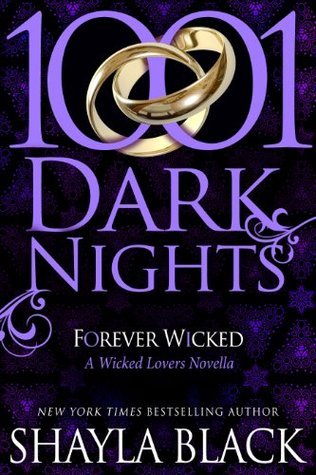 Forever Wicked
by
Shayla Black
Series:
Wicked Lovers #7.75
,
1001 Dark Nights #1
on January 14th 2014
Genres:
Erotic Romance
Format:
AudioBook
Source:
Purchased
Goodreads
Purchase at
Amazon
|
Apple

They had nothing in common but a desperate passion…
Billionaire Jason Denning lived life fast and hard in a world where anything could be bought and sold, even affection. But all that changed when he met "Greta," a beautiful stranger ready to explore her hidden desires. From a blue collar family, Gia Angelotti wore a badge, fought for right—and opened herself utterly to love him. Blindsided and falling hard, Jason does the first impulsive thing of his life and hustles her to the altar.
Until a second chance proved that forever could be theirs.
Then tragedy ripped Jason's new bride from his arms and out of his life. When he finds Gia again, he gives her a choice: spend the three weeks before their first anniversary with him or forfeit the money she receives from their marriage. Reluctantly, she agrees to once again put herself at his mercy and return to his bed. But having her right where he wants her is dangerous for Jason's peace of mind. No matter how hard he tries, he finds himself falling for her again. Will he learn to trust that their love is real before Gia leaves again for good?
My Review
Forever Wicked (written by Shayla Black) happens to be the first story that Scheherazade tells the King in the 1001 Dark Nights series. It's a great intro to the 1001 Dark Nights books. I have not read the other books in Shayla Black's Wicked Lovers series though, but it was not confusing when listening to Forever Wicked. I need to rectify reading those books soon since after listening to Forever Wicked; I want to learn more about the Wicked Lovers by Shayla Black. I also like to read in order.
This is why these books in the 1001 Dark Night series are great because they introduce readers to other authors and their books. Just a warning this means your TBR pile may get bigger.
Here are the good things about Forever Wicked:
– Billionaire Jason Denning is one sexy guy. I liked him in the book, even when it was not a long book at all.
– The storyline of him was looking for his wife that he married a year ago. He wants to find out what happened, so he's determined more than ever make his marriage work out.
– I love the scenes between Jason and Gia in the story. Very steamy! Jason is dominant. 🙂
Now onto what I did not like:
Gia's character. I did not connect well with her at all, especially after finding out why she left her husband for a year. I felt there was not any love from Gia to Jason. Jason felt it too but kept trying to win her over. If Jason would have ended up with another female character that maybe I would have enjoyed the story more. Although I did have a bullet above on the scenes between Jason and Gia that I liked, it was mostly Jason winning me over.
Overall, I give this book 3 stars, and if you've read the Wicked Lover series already, then I recommend reading this book. If you haven't read any of the books yet in the series, then this is a reasonably good teaser to the series.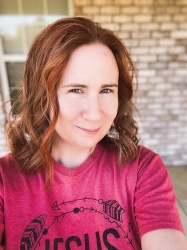 Latest posts by FranJessca
(see all)