Review: 'Fur Ball Fever' by Maureen Fisher
June 3, 2012
I received a complimentary copy of the book from the author in exchange for an honest review. This does not affect my opinion of the book or the content of my review.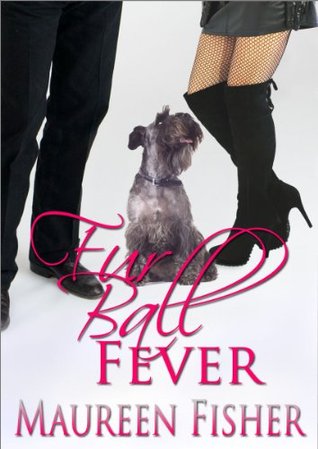 Fur Ball Fever A Romantic Crime Mystery with Tons of Humor)
by
Maureen Fisher
Published by
Self-Published
on September 5, 2011
Genres:
Contemporary Romance
Format:
eArc
Source:
the author
Goodreads
Purchase at
Amazon
|
Apple

A pet spa owner loses her client's prize pooch. Too bad the only man qualified to help is a former flame with his own agenda. Add an aging hippie aunt, renegade schnauzer, and a dominatrix or two. Non-stop action bounces from beached corpses to fancy yachts and a raunchy Jersey Shore nightclub. Hazards soon multiply like bunnies, culminating in a Fur Ball gala the locals will never forget.
My Review
Grace Donnelly is a proud pet spa owner. She got away from what her father and brother wanted her to do. She loves dogs and what better way to give back to the furry community, then grooms the animals she adores. Unfortunately, she's supposed to be watching one of the prize dogs who are most likely to win the annual Fur Ball, but the beautiful dog has been stolen. She has to find out who would take the dog and why. The only person to help her is her ex-boyfriend, Nick. He's a security specialist, so he'll be able to help her. She doesn't want his help though because of what happened in their past between them. Nick is also investigating a past incident that occurred to his grandfather, and he has someone trying to kill him. He wants to finally get the con-artist who took money from his grandfather and killed his grandfather's friend. It's up to Nick to solve both mysteries, but of course, Grace is being stubborn about receiving his help with her secret. This was a delightful mystery. I loved strong, stubborn, Grace Donnelly and I adored her Aunt Beth. (she made the book hilarious) I also liked Nick because he managed to get through Grace's stubbornness and won her over with helping her with finding the dog that was stolen. There were times I wanted to go through the book and slap her silly for Nick. She got herself in some sticky situations, but somehow always managed to get out it…barely of course. I also adored how Nick stood up to Grace's father and brother. Grace's father and brother were jerks to her. They didn't want to consider that she was surviving without them and doing great. Her Aunt Beth even stepped in because she couldn't stand Grace's Dad.
I enjoyed how the mystery of both the dognapping and Nick's mystery unraveled. Wasn't expecting the secrets to play out that way and who was the actual dognapper. There were steamy scenes too between Grace and Nick when they got together. I loved how everything fell in place for them even though Grace didn't want to consider that Nick was a great guy. I enjoyed this book and the writing style of Maureen Fisher. This was a hilarious book, and I found myself laughing out loud at times (especially with how Aunt Beth was). I recommend this book to mystery readers out there, animal lovers, and readers who want a good laugh. You'll enjoy this funny, mystery book.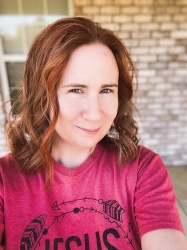 Latest posts by FranJessca
(see all)