Review: 'Girl Most Likely to' by Barbara Elsborg
December 8, 2012
I received a complimentary copy of the book from the author in exchange for an honest review. This does not affect my opinion of the book or the content of my review.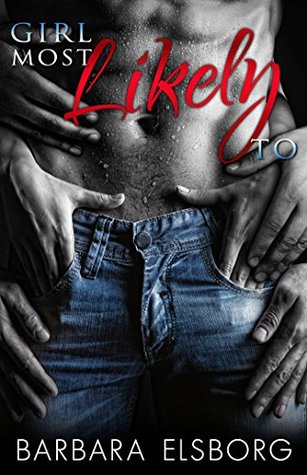 Girl Most Likely To
by
Barbara Elsborg
Published by
Ellora's Cave
on July 11, 2012
Genres:
Erotic Romance
Format:
eArc
Source:
the author
Goodreads
Purchase at
Apple

Wren doesn't feel like the girl most likely to end up living happily ever after. Especially when Adam, aka THE BIG MISTAKE, comes back into her life. He wants a second chance but Wren's afraid to risk another dent in her battered heart. When Adam reconnects with Wren, he's torn between wooing her and pursuing Tomas, the sexy guy in the flat next door. They both make his heart sing-how can he possibly choose? Or maybe he's finally found a man and woman to give him the balance he craves. Tomas knows better than to let his personal life interfere with his job as an undercover officer but he can't get enough of Adam...or Wren. Or Adam and Wren, when they're hot, naked and writhing together in his bed. Suddenly Wren's gone from the girl most likely to get ripped off to the girl most likely to get off. But it's more than sex. She, Tomas and Adam have something special, something they're determined to protect at all costs.
My Review
Excuse me, while I fan myself because this was one HOT book.
I have read erotic books before with menage in them, but nothing like this book.
Barbara Elsborg knows how to write a very sexy, steamy, hot scene between two guys and one girl.  And can I say the girl was lucky?  =)
Wren has dated some awful blokes in the past, in fact, she still happens to see one every day when she goes to work since he's married to her cousin and works at the same school she does.  She even had a guy she thought loved her but ended up stealing her money and charging up her credit card.  She feels she will never meet a good guy she can trust with her heart.
Wren never thought she would be tempted in life with two guys until she meets Tomas and Adam.  Adam, she met five years ago in Venice, Italy.  They had a very steamy moment together, and they thought, they would never see each other again then there's Tomas who is in Wren's English class.  Wren believes something is up with him since he manages to make jokes in English and he will not stop flirting with her.  She knows she should not hook up with a student, but Tomas is making it tough on her.
Wren is already tempted by Tomas in class, and then she finds out Adam is in her Italian class.  She has two guys now sneaking her attention.
Although, Tomas and Adam have their secret agenda for her and themselves.  Adam is on vacation from London, England trying to get his assistants out of his head and trying to come with the peace that he will never have what they have in a relationship.  Until he meets Tomas next door and runs into Wren….now, he thinks he has reached the two people who will change his life for the better.
And Tomas is living a secret life that he is trying to keep to himself until Wren ends up in the middle of it, and so does Adam.
I could go on and on, but I will spoil the book for readers who want to give it go.
Let me tell you ahead of time this is a menage book that involves male on male, male on male on female and lots of sex, which includes anal and many other things. (You get the idea)  It also consists of a fetish club that involves dressing up and many other things that you can think of that may happen in a fetish club.
I just wanted to warn you ahead of time before you dive into this book.
I enjoyed the storyline of the book as well as, if you have not guessed, the sexual encounters between all three characters as well.  Barbara supplies you with suspense, romance, and very erotic moments.  I know for a fact I needed a cold shower after every sex scene between Wren, Tomas, and Adam.  Wren got with two experienced guys who helped her make her mind up with the experience they offered her.
Once you start this book, you will want to figure out what is going on where Wren works, why Tomas has to work with the bad buy, and if Adam is hiding something (because he is sometimes too good to be exact).
Wren was one strong female character who happened to get her self into a lot of trouble through the book, but she handles it well.
Adam had his insecurities about having a relationship with Wren and Tomas and if they were willing to be a threesome.  He was trying everything to come to terms to what happened to him in the past.
Tomas had his past he had to deal with and get over.  He was trying everything to keep his secret hidden, but when it fell through, he just wanted to keep everyone he loved safe.
If you love erotica that involves menage, that includes lots of sex (regular, anal, etc.) and also enjoy some suspense and action, you will enjoy "Girl Most Likely to."
You will also eventually find out the meaning behind the title of the book.  =)
I will be checking out Barbara's other books very soon.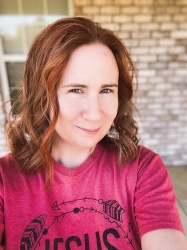 Latest posts by FranJessca
(see all)