Review: 'Hainted' by Jordan L. Hawk
September 22, 2012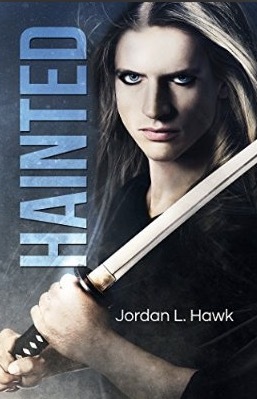 Hainted
by
Jordan L. Hawk
Published by
Self-Published
on September 2nd 2012
Genres:
MM Romance
,
Paranormal Romance
,
LGBT Romance
Format:
eBook
Goodreads
Purchase at
Amazon
|
Apple

The Good Guy: Haint-working runs in Dan Miller's blood. Not everyone can help the restless dead cross over, especially when the haunting threatens the Living. But the death of his parents six years ago forced Dan to give it up in exchange for raising his brother and sister, all the while struggling to keep their rural NC farm afloat.
So when the flamboyantly goth Leif Helsvin shows up on Dan's doorstep looking for help with an evil necromancer named Runar, Dan's first instinct is to turn him down. With two teenagers to look after, he's already got all the trouble he can handle. Besides, the sexy Leif is too much of a temptation, and Dan is firmly in the closet.
The Bad Boy: Pierced, tattooed Leif never has sex with the same guy twice. It keeps things simple, especially since his oath to stop Runar has him constantly drifting from one town to the next.
But this time, it looks like Leif is going to need help, in the form of the very down-to-earth Dan. Since Nice Guys are off the menu, Leif just has to keep his hands to himself for as long as it will take to stop Runar's latest scheme. But as Leif finds himself drawn deeper into Dan's life, he quickly realizes he's not just in danger of breaking the rules, but breaking his heart as well.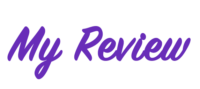 "Hainted" is my first actual M/M paranormal book ever to read and it definitely won't be my last from this genre. I also will be reading more books from Jordan L. Hawk since I love her writing style and the male heroes she creates into her books. Dan has given up everything to come back home from college to take care of his brother and sister since his mother had passed away from doing what she did best and that was haint-working. His father didn't want to help take care of his brother and sister and eventually passed away as well. Now it has been Dan and his two siblings for a while now, trying to make ends meet with their farm in North Carolina. When a handsome stranger in a Porsche pulls up to their house looking for Dan's mother, Dan has to decide if he wants to get back to what his Mom taught him a long time ago. Because Leif, the stranger who Dan is feeling attracted to has a HUGE problem which involves a powerful necromancer who is after him and after what is in Dan's town. It is up to Dan and Leif to find the evil necromancer before something happens to the people in the town. The book synopsis above gives a great explanation of what to expect about the book, and it persuaded me to read it, and that is why I am glad I decided to be apart of the blog tour. It took me a few days to read "Hainted," but that is because I had other things that took precedence over reading. After reading "Hainted," I want to read more from the M/M paranormal genre and also find out more about the author, Jordan L. Hawk. I fell in love with both male characters. I always adore reading about opposites attracting, and Dan and Leif are opposites. Here it is, Dan is a farm boy, and Leif is a goth, but they both were meant to meet each other. Dan needed Leif and vice versa. They both completed each other. Dan made me mad though since he kept his sexual status hidden from everyone in town. He had an old girlfriend try everything that would not get the hint that he was not interested and he led her along until of course, something happened, and she got hurt in the process. (Although, the girl drove me crazy as well especially what she did after she found out) Poor Dan. =( Leif, was hiding something Dan and his family as well, and he made me mad when he went into town because he could not stop thinking about Dan at first and he found out about the girl. They should have talked it out. Dan's brother Virgil also pinched my nerve just a bit. He was your typical teenage boy though and did not know how to handle Dan being his guardian and what Dan kept hidden. The storyline of "Hainted" flowed well, and I enjoyed it. If you're a fan of the M/M paranormal genre, you will want to check out "Hainted." Jordan L. Hawk will have you fall in love with the characters. Be warned though; they're moments you will need tissues. I know I did towards the end.

DISCLOSURE – Please place somewhere in the post for all reviews! *Disclosure of Material Connection: I am a member of Reading Addiction Blog Tours, and a copy of this book was provided to me by the author. Although payment may have been received by Reading Addiction Blog Tours, no payment was received by me in exchange for this review. There was no obligation to write a positive review. All opinions expressed are entirely my own and may not necessarily agree with those of the author, publisher, publicist, or readers of this review. This disclosure is in accordance with the Federal Trade Commission's 16 CFR, Part 255, Guides Concerning Use of Endorsements and Testimonials in Advertising*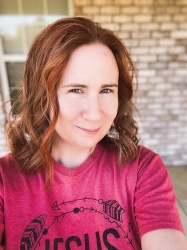 Latest posts by FranJessca
(see all)