Review: 'He Can Fall' by Melinda Leigh
March 27, 2014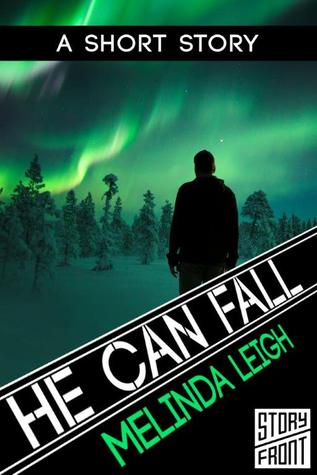 He Can Fall
by
Melinda Leigh
Published by
StoryFront
on April 23, 2014
Genres:
Romantic Suspense
Format:
eBook
Source:
Purchased
Goodreads
Purchase at
Amazon

When security expert Sean Wilson takes his wife, Amanda, along on a business trip to an isolated bed and breakfast, he's hoping to combine work and pleasure. But when four armed men storm the inn and take the staff and his wife hostage, the romantic getaway is over. A former army Ranger, Sean will do anything to save his wife, and when he finds the seven-year-old granddaughter of the innkeeper in the snowy woods, the situation becomes more dire. Sean must get the child to safety, but as the armed men become increasingly hostile and violent, Amanda's life is also on the line. Cut off from help and spurred by desperation, Sean and Amanda must make hard choices that could get them all killed.
Thriller Award nominee and bestselling romantic suspense author Melinda Leigh delivers a page-turning story of love, fear, and desperate choices.
My Review
He Can Fall is a fast-paced romantic suspense short story that has a lot of action and drama to it. Melinda does a great job on developing her characters and her story without leaving the readers hanging and wanting more. Usually, short stories will have readers begging for more, but Melinda did a fantastic job on putting her usual writing style of full-length novels to a short story version. We have a story of characters that are thrown into chaos when the unthinkable happens. What I always enjoy about Melinda's stories are how she creates a story and a world where readers will feel for the characters and want to help solve the crime/mystery of what is going on with the characters.
I enjoyed reading this short story, and I loved the characters in the story. We have the former army ranger, Sean, who is forced to use his army skills again and his wife, Amanda, who gets put into a dire situation, but she handles it pretty well.
If you have meant to read Melinda Leigh's books, then you can go ahead and read this short novella first. You don't have to read this in order with the other books. This is a great way to check out Melinda's books and also get your feelings into the romantic suspense genre.
I give this short story 5 full moons and recommend it to romantic suspense readers out there.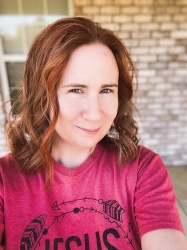 Latest posts by FranJessca
(see all)