Review: 'Her Master's Voice' by Vivien Sparx
May 17, 2013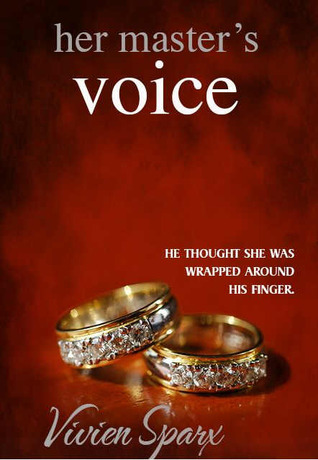 Her Master's Voice
by
Vivien Sparx
Published by
Self-Published
on January 25, 2013
Genres:
Erotic Romance
Format:
eBook
Goodreads
Purchase at
Amazon

Her Master's VoiceWhen young Kate receives an anonymous text message she doesn't realise how much her world is about to change. Surrendering to her inner most desires Kate soon finds herself submitting to the erotic, sensual and sensitive demands of her mysterious Master.Drawn into a world of erotic love Kate quickly realises all that matters in her world is Her Master's Voice.
Her Master's Voice 2The continuing story of the steamy, erotic relationship between submissive young Kate and her dominant master Dillon. With just a couple of days to go before her wedding day Kate's hopes plans and dreams are thrown into turmoil when a mysterious beautiful woman comes back into Dillon's life.
My Review
Her Master's Voice is one HOT short book that involves one woman, Kate, who receives one text message one day that turns her into becoming a submissive and changes her world forever.
The text message turns into a voice, and the voice becomes her Master to obey and cherish. If she does not obey, she will lose the connection with her Master and will be left alone again.
She is forced to do stuff that she usually would never do. Her Master tests her several times, and those tests lead to something further.
Her Master's Voice is full of romance, sex, BDSM, and even has F/F elements to it towards the end of Book 2.
(It is all about testing Kate and how far will she go to be with her Master)
Vivien Sparx is an author to keep an eye out for now when it comes to reading erotica/BDSM for me. I loved her writing style and how she told the story of how Kate met her Master. This is my first book from her and not my last.
This book was all about a dom/sub relationship that turns into something else later on.
I enjoyed this book; I wish it could have been a little longer because I definitely would love to have more of Kate and her Master.
I give this book 4.5 moons and highly recommend it to readers who love the genre erotica and love reading about BDSM.
You definitely will be wanting a nice long cold shower after several of the scenes between Kate and her Master when you are done reading it. (I did warn you) =)
I received a complimentary copy of the book for the blog tour in exchange for an honest review. This review is my own opinion, and I have not compensated in any way for it.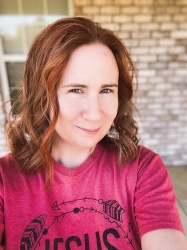 Latest posts by FranJessca
(see all)