Review: 'House of Earth and Blood' by Sarah J. Maas
April 6, 2022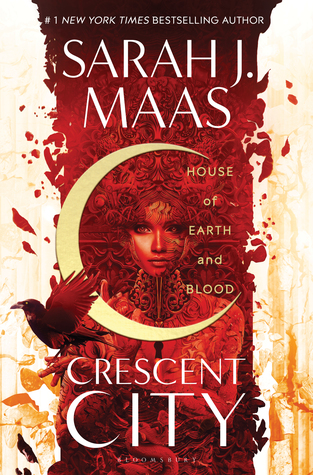 House of Earth and Blood
by
Sarah J. Maas
Series:
Crescent City #1
Published by
Bloomsbury Publishing
on March 3, 2020
Genres:
New Adult Fantasy
,
Urban Fantasy
Format:
AudioBook
,
Hardcover
Source:
Purchased
Goodreads
Purchase at
Amazon
|
Barnes & Noble
|
Google Play
|
Kobo

Bound by blood.Tempted by desire.Unleashed by destiny.
Bryce Quinlan had the perfect life—working hard all day and partying all night—until a demon murdered her closest friends, leaving her bereft, wounded, and alone. When the accused is behind bars but the crimes start up again, Bryce finds herself at the heart of the investigation. She'll do whatever it takes to avenge their deaths.
Hunt Athalar is a notorious Fallen angel, now enslaved to the Archangels he once attempted to overthrow. His brutal skills and incredible strength have been set to one purpose—to assassinate his boss's enemies, no questions asked. But with a demon wreaking havoc in the city, he's offered an irresistible deal: help Bryce find the murderer, and his freedom will be within reach.
As Bryce and Hunt dig deep into Crescent City's underbelly, they discover a dark power that threatens everything and everyone they hold dear, and they find, in each other, a blazing passion—one that could set them both free, if they'd only let it.
With unforgettable characters, sizzling romance, and page-turning suspense, this richly inventive new fantasy series by #1 New York Times bestselling author Sarah J. Maas delves into the heartache of loss, the price of freedom—and the power of love.
---
I've had House of Earth and Blood on my bookshelves since it was released in 2020. Sarah J. Maas became an automatic buy author for me when I read ACOTAR and Throne of Glass. I didn't even read the first book's synopsis in her new series Crescent City. I knew anything she wrote; I would be sucked into the world and never want to come out of it. Someone should have warned me about the first dang chapters, though. (I stayed away from reviews for this book, so nothing was spoiled. I'm glad I did. Just like I'm staying away from the reviews of the second book.) Seriously, I should have read the synopsis of this book. I just finished reading a tearjerker of a Romantic Suspense trilogy, and then Sarah J. Maas had to do the unthinkable in this book. Dang it, woman! I still adore you, Sarah J. Maas, even when you continuously break my heart.
Storyline/My Thoughts: Sarah J. Maas is a master of writing characters that automatically become your favorites that you can't stop thinking about them. She writes the kickass female characters that I love in my fantasy books. Bryce Quinlan has become my favorite female MC over Aelin and Feyra. (Sorry, not sorry. I still love those two, though.) Now Bryce has her faults. She's a party girl who loves to have fun. She's Half-Fey and Half-Human. She's treated like crap by the other full-blooded fey; even her biological father treats her horribly. (Don't even get me started with that male. Grrrr!!). She holds her own, though, and doesn't take any crap. Her best friend Danika has been there for her since day one, and they get in trouble with each other often. Everyone knows that Bryce and Danika are inseparable until something happens.
One night, Bryce's life is turned upside down when she finds her friends brutally murdered by a demon, and she's left alone without her friends. Two years later, Bryce, after the murders of her friends, the demon is killing again, and the Archangel Micah needs her help finding the demon since she had a close look at it.
Micah will have his enslaved assassin, Hunt Athalar watching over her and assisting in the investigation. Hunt Athalar, what can I say about this bad (boy) fallen angel who is forced to kill whoever his boss says because he has a debt hanging over him for trying to overthrow the Archangels. He is forced to watch over Bryce, and Bryce makes it difficult for him at first. I loved how they had a hate/love relationship first. Hunt, though, starts to realize that Bryce is not what everyone thinks. He finds out who Bryce is and why she acts the way she does. Bryce finds out what happened to Hunt to have become enslaved by Micah. She also finds out who Hunt fears the most and how he lost his first love in battle when they fought the archangels.
There are some other characters in this book that caught my eye immediately. Ruhn Danaan. He's there for Bryce even when she doesn't want him there. Everyone knows Ruhn as her cousin, but there's a massive secret that Bryce and Ruhn are keeping from everyone due to Bryce's birth father. If you haven't read this book, I won't spoil it. I enjoyed getting to know Ruhn and can see why readers have an infatuation with him, but Hunt is who I focused more on in this book. I loved his dark past and how he changed at the end with Bryce. Oh, boy, did he change a lot. There was a blip in the book (yes, a blip) where I questioned him. Oh, he almost had me going through the book wanting to yell at him for what he did.
When Bryce and Hunt unravel what truly happened the night a demon killed her friends, Bryce will realize her closest friend was keeping secrets from her that may have caused her to be killed. Bryce will question everything and everyone. I felt for her when she uncovered the truth and who was actually behind everything. I was shocked by the twists and turns at the end of this book on who was behind everything. Sarah J. Maas knows how to mess with readers' heads, as she did in this book. I loved every minute of it. Once the truth came to light, I screamed and yelled at the book.
That fucking epic ending!! Holy Shit! I'm still thinking about it. This is why Bryce Quinlan has become the most prominent kickass female heroine that (in my opinion) that Sarah J. Maas has ever written.
Another character that I loved in this book was Bryce's mom. She handled a specific person when they called her. Now, I know where Bryce gets some of her qualities from, and I hope to see more of Bryce's mom in this book.
This book was a tearjerker for me. I cried so many times that I had to step away to recover. I had just finished reading a trilogy that had me in tears, and now this book had to make it worse. I loved reading about this world that Sarah J. Maas has crafted for her readers, and I can't wait to dive more into soon. Before I read the second book, I will reread ACOTAR since it's been a while. I'm going to stay away from spoilers. Overall, the first book in the Crescent City series receives five stars.
Why am I so addicted to FAE? It's all due to the lovely and talented Sarah J. Maas.
Standalone of Part of Series: It's part of the Crescent City series by Sarah J. Maas, and I would recommend reading in order.
Steaminess: ⭐️ ⭐️ 💫
Cliffhanger: Yes.
Would I recommend this book? Yes. This book is for you if you are a fan of New Adult Fantasy books with Fae, Fallen Angels, Shifters, Archangels, Witches, Mermaids/Mermen, and Demons. I've read Sarah J. Maas's other series, and I highly recommend this one.
Content Warning(s): Drug use, harassment, bullying, violence, death, and there may be more, but I can't remember them right now.

This post contains affiliate links you can use to purchase the book. If you buy the book using that link, I will receive a small commission from the sale. It will help sponsor future giveaways but costs you nothing extra. You can read the full disclosure underneath the Privacy Policy.
---
---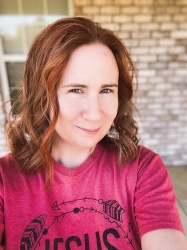 Latest posts by FranJessca
(see all)