Review: 'Hungry Like the Wolf' by Paige Tyler
January 6, 2015
I received a complimentary copy of the book from Netgalley in exchange for an honest review. This does not affect my opinion of the book or the content of my review.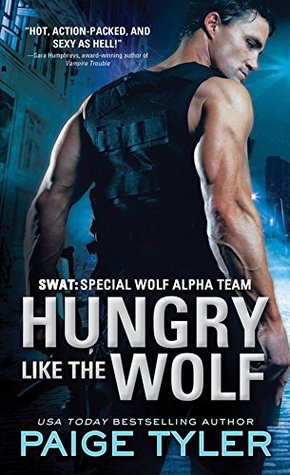 Hungry Like the Wolf
by
Paige Tyler
Published by
Sourcebooks Casablanca
on January 6, 2015
Genres:
Paranormal Romance
Format:
eArc
Source:
Netgalley
Goodreads
Purchase at
Amazon
|
Apple
|
Google Play
|
Kobo

The Dallas SWAT team is hiding one helluva secret . . . they're a pack of wolf shifters.
The team of elite sharpshooters is ultra-secretive—and also the darlings of Dallas. This doesn't sit well with investigative journalist Mackenzie Stone. They must be hiding something . . . and she's determined to find out what.
Keeping Mac at a distance proves impossible for SWAT team commander Gage Dixon. She's smart, sexy, and makes him feel alive for the first time in years. But she's getting dangerously close to the truth—and perilously close to his heart...
---
The minute I knew Paige Tyler was writing a story about werewolves in a SWAT team, I was all onboard to read Hungry Like the Wolf. I love reading about werewolves and police/SWAT PNR stories. I finished reading this book within a day and a half. Although, I did have to hide from my family, so they would stop interrupting me. It's difficult to get any reading in when it's Winter Break, and this mama works full-time. I was determined to finish this book through in a reasonable time. Dang, it!
Hungry Like the Wolf ended up being the first book I finished in 2015. =) I had a hard time putting it down.
Paige sets up the first book in the SWAT series perfectly by introducing ALL the SWAT members. There's a total of 16 SWAT members. (I wrote them ALL down in a notebook, so I could keep up with them and pick my favorites) =) Yup…I'm one of those who takes notes.
The main two characters who are going to take center stage in this book are Gage Dixon and Mackenzie Stone. Gage Dixon is the sexy alpha team leader of the SWAT team, and Mackenzie is the nosy Investigative Journalist from the Dallas Daily Star. At first, I was a little wary about reading a book with a journalist in it. The journalist is the one that tends to get themselves in sticky situations and can be very annoying. Yes, Mackenzie gets herself in those messes, and she was annoying, but I liked her personality. Gage also knew how to handle the annoying journalist (at times). I enjoyed every bit of these two keeping their cool with each other. Let's say there's a lot of tension and instant love with these two.
Gage is not only the team leader though, of SWAT, but he is also the pack leader of some very sexy, strong, determined alpha werewolves. (I have no idea how Mackenzie could handle being around all that testosterone) Gage is determined to keep their secret from the public about what and who the SWAT is, but Mackenzie is determined to find out the truth. She thinks they are crooked, but if only she knew.
Gage and his pack are going to deal with not only keeping their secret under the wraps, but they have to deal with one of the biggest criminals ever in Dallas in this book. It's never a dull moment with the Special Wolf Alpha Team.
I could go on and on, but I don't want to give away anything.
I will say this towards the end; I got ticked with Mackenzie and how she handled a particular situation. Her instinct changed though, so she won me over again, but I about went through the book to slap her. Grrr!
There are quite a few moments of romance, action, and tension in this book — lots more tension than anything with Gage and Mackenzie trying to resist each other.
I give this book 4.5 moons and recommend it to readers of the PNR genre. I enjoyed reading the first book to the SWAT series and look forward to reading more about these sexy SWAT werewolves.

This post contains affiliate links you can use to purchase the book. If you buy the book using that link, I will receive a small commission from the sale. It will help sponsor future giveaways but costs you nothing extra. You can read the full disclosure underneath the Privacy Policy.
---
---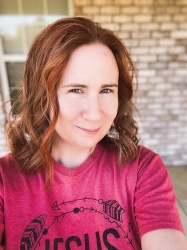 Latest posts by FranJessca
(see all)