Review: 'Ignition Sequence' by Joey W. Hill
July 24, 2023
I received a complimentary copy of the book from BookSirens in exchange for an honest review. This does not affect my opinion of the book or the content of my review.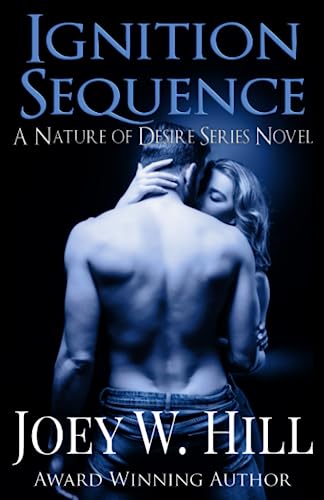 Ignition Sequence
by
Joey W. Hill
Series:
Nature of Desire #12
Published by
Story Witch Press
on June 30, 2023
Genres:
BDSM
,
Contemporary Romance
,
Erotic Romance
Format:
eArc
Source:
BookSirens
Goodreads
Purchase at
Amazon
|
Barnes & Noble
|
Kobo

"I didn't come here for you to be nice to me."

Third year medical student Les Wilder has done the unforgivable. When she flees to the door of childhood crush and arson investigator Jefferson "Brick" McGuire, she doesn't come for comfort. With what she's done, she doesn't deserve to let love save her.

Brick feels differently. He's enough of a Master to know his shattered submissive needs more than pleasure or punishment. Though he will give her both, love is the only thing that will heal the wound that threatens her soul.
---
This was my first Joey W. Hill book, and I'm kicking myself for not reading any of her books sooner. I've had her books on my TBR for the longest time and have always been a reader who loves reading BDSM romances, especially if the author not only gives us steam/spice between the characters but goes into detail about the dom/sub dynamics.
This book is long, but it's well worth a read, especially when you get to know both main characters, Les Wilder and Jefferson "Brick" McGuire. I immediately fell hard for these two because they had known each other for years. Les has had a crush on Brick for a while, but the thing is, he's her brother's best friend, and he's older than her. But, when he shows up at her school and tells her he's willing to wait until she finishes medical school to be with her, Les can't believe it. (I've always loved the brother's best friend trope/best friend's little sister's trope in romance books.)
Les ends up at his place when something happens during one of her rotations at the hospital, and she knows he's the only one that can help her. I loved how Brick handled caring for Les after what she went through. He knows the words she needs to hear and what she truly needs, which is to get out of her head for a while, and he's going to show his real side–the dominant side. She will be completely new to it, and I loved being inside her head when she was experiencing everything. Some of it was overwhelming, but Brick was there to take care of her.
This book does have some tough life experiences that both characters endured. Les is not just dealing with something, but Brick is dealing with a fire he's investigating as an arson investigator. The whole time Brick was doing his job, I was thinking about the character from Chicago Fire, Severide, when he worked for the arson investigation department. I love that show and loved Severide's character in the show, which is why I loved Brick. I've always been a sucker for the alpha MMCs in romance books, and Brick is one of those MMCs. He's also a Dom and the best person for Les when it comes to showing she's his submissive. He's also a big-time romantic, ensuring Les is well-taken care of many times in the book. Seriously, this man is swoon-worthy, and Les is a lucky gal to have him.
I hated that Les went through what she did in this book and felt for her character the whole time. After what happened, the poor girl doubted she would be a good doctor, and it took Brick, the hospital staff, some of his friends, her friends, and her family to let her know that things like this happen. She had the best support system to back her. She needed that short time with Brick for him to show her what she was getting into with him and find out how much she meant to him. I loved the time these two were together. They were meant to be together for a while now, and you felt it in Joey's writing.
I also enjoyed reading about the other characters that played significant roles in Brick and Les's story. Overall, this book was amazing, and I loved Les and Brick's story, and I definitely plan on reading this series from the beginning after reading this book.
Joey is a very detailed writer, so she writes everything descriptively, not only with the places they visit but what they are feeling and experiencing. I could imagine every one of the places and everything the characters were going through in my head. Yes, I'm a reader, with a movie playing in my head when reading. I've been like this since I was a kid, which is why I love reading.
I definitely enjoyed everything about this book and plan on reading the rest of this series after reading this book. This did have some tearjerking moments, so have tissues on hand when you read it. Joey W. Hill has become an auto-buy author after reading Les and Brick's story, and I can't wait to read ALL of her backlist since every book she's written is up my alley on what I enjoy. My husband will have to deal with me talking about Joey's books now since I tend to talk about my favorites with him; even though he's not a romance reader, he enjoys hearing about the books I read.
---
Story Rating: ⭐️ ⭐️ ⭐️ ⭐️ ⭐️
Steam/Spice: 🌶 🌶 🌶 🌶 .5
Would I recommend this book? Yes. If you enjoy BDSM romances, this book is highly recommended.
Genre/SubGenre(s): Romance | Contemporary/Erotic Romance | BDSM Romance
Trope(s)/Element(s): Brother's Best Friend Romance | Best Friend's Little Sister Romance | Childhood Crush | Dom/Sub Relationship | Arson Investigator MMC | Medical Student FMC | Fireplay

This post contains affiliate links you can use to purchase the book. If you buy the book using that link, I will receive a small commission from the sale. It will help sponsor future giveaways but costs you nothing extra. You can read the full disclosure underneath the Privacy Policy.
---
---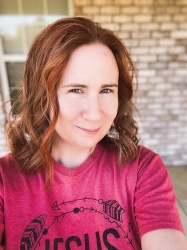 Latest posts by FranJessca
(see all)