Review: 'Imitation in Death' by J.D. Robb
June 1, 2021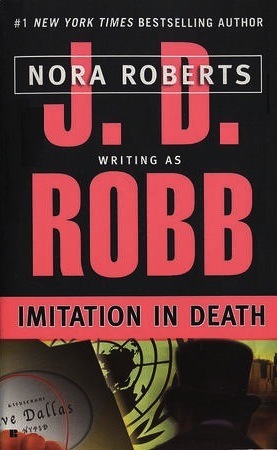 Imitation in Death
by
J.D. Robb
Series:
In Death #17
Published by
Berkley Books
on August 26, 2003
Genres:
Romantic Suspense
Format:
Paperback
Source:
Purchased
Goodreads
Purchase at
Amazon
|
Barnes & Noble
|
Kobo

Lieutenant Eve Dallas becomes entangled in the deadly mind game of a vicious copycat killer...
Summer 2059. A man wearing a cape and a top hat approaches a prostitute on a dark New York City street. Minutes later, the woman is dead. Left at the scene is a letter addressed to Lieutenant Eve Dallas, inviting her to play his game and unveil his identity. He signs it "Jack."
Now Eve is in pursuit of a murderer who knows as much about the history of serial killers as she does. He has studied the most notorious and the most vicious slayings in modem time. But he also wants to make his own mark. He has chosen his victim: Eve Dallas. And all Eve knows is that he plans to mimic the most infamous murderers of all--starting with Jack the Ripper...
---
Hi, I'm (place name here), and I'm addicted to the In Death series. I finished the seventeenth book (Imitation to Death) in J.D. Robb's In Death series, and I still have a long way to go, but I'm going to catch up. (eventually) I was intimidated by how many books are in this series, but now I'm determined to read these books and complete the #InDeathReadALong challenge. I need more hours in the day, though.
Storyline/My Thoughts: If there is one thing I love about J.D. Robb is how the first chapter/scene sucks me into the story. This book starts with one of the victim's points of view, and it's not for the faint of heart. The next scene is where Eve Dallas and Peabody see the victim for the first time, and it's not a scene anyone wants to see, and of course, J.D. Robb describes it in detail. It's gruesome. I literally feel like I'm in the story with Eve and Peabody, and I'm determined to find out who killed the victim. However, this killer leaves a note for Eve Dallas, and it's not a friendly one.
The title alone for this book in the series gives you a clue on what the killer is doing, imitating other famous serial killers. I don't watch many crime documentaries, but I've heard of the ones that J.D. Robb mentioned in this book. If I didn't hear about them, I would go to my mother, and she would fill me in because she loves the ID channel and crime shows out there.
Once you find out who the killer is in the story, you will be glad that Eve and her team catch this person. I figured out who the killer was after a while due to all the different interrogations that Eve and her team did with potential suspects. There was a lot of interrogating in this book with many various suspects. Some of those possible suspects drove me crazy. I know Eve was getting irked by them too. She had so many complaints about how she handled certain things in this book, but she didn't let it bother her.
This book also has Peabody studying for her detective exam, which she is nervous about taking, but Eve keeps reassuring her that she will pass. Peabody has grown so much since she was introduced in the series. I love her banter with Eve, and I also love how honest she is with everyone. The best scene was the end between Eve and Peabody, but I won't give it away. 🙂
I still love me some Roarke. He proves over and over again how much he loves Eve Dallas. After what happened in the previous book, he's there for her in this book. Roarke and Eve are the perfect couples, and I'll keep saying how much I love these two together.
Overall, this book receives four stars. I didn't give it five stars because I felt it dragged in certain parts, especially with interrogations with the same suspects over and over again.
Standalone or Part of Series: It's part of the In Death series and I would recommend reading in order.
Do I recommend this book? Yes. I can't repeat enough that I recommend this series to Romantic Suspense enthusiasts.

This post contains affiliate links you can use to purchase the book. If you buy the book using that link, I will receive a small commission from the sale. It will help sponsor future giveaways but costs you nothing extra. You can read the full disclosure underneath the Privacy Policy.
---
---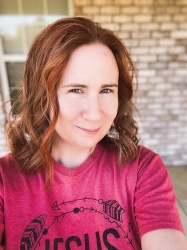 Latest posts by FranJessca
(see all)