Review: 'Interlude in Death' by J.D. Robb #InDeathReadALong
February 17, 2021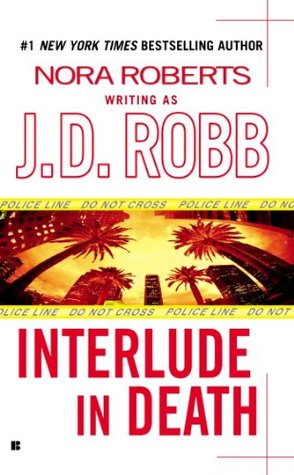 Interlude in Death
by
J.D. Robb
Series:
In Death #12.5
Published by
Berkley
on August 29, 2006
Genres:
Romantic Suspense
Format:
eBook
Source:
Purchased
Goodreads
Purchase at
Amazon
|
Barnes & Noble

In early spring of 2059, Lieutenant Eve Dallas is called off planet to face a grueling ordeal - giving a seminar at the largest police conference of the year, to be held in a swanky resort. A resort which just happens to be owned by her husband, Roarke, of course. Even though Eve can't quite see it that way, it's supposed to be at least partly a vacation. But work intrudes in the form of a bloody homicide, and Eve is off and running. The case is complicated by Eve's personal history with the victim - and by the killer's history with Roarke. As danger closes in and the body count rises, Eve must find a way to stop the cycle of violence and revenge, and shove the past back where it belongs.
---
Interlude in Death is a short novella in the In Death series by J.D. Robb. It's #12.5 of the series. This novella didn't take long to read since it's under 100 pages. I read this back in December 2020, but I'm just now getting around to reviewing it. I'm going to thank the Arctic blast temperatures here in the Panhandle of Florida. Yes, it gets cold here during the winter, but not for long. I don't do the cold at all! Give me 80+ degrees weather any day.
Storyline/My Thoughts: I'm going to try to keep this review short and sweet. Eve Dallas is off-planet for a seminar, so it's somewhat of a vacation for her. Unfortunately, crime always finds her. This time it affects her and her husband, Roarke, since someone has it out for her husband.
This novella may be short, but it still grasped my attention from beginning to end. Poor Eve and Roarke can't ever catch a break. This novella has all the elements of a case or two that need to be solved by Eve and her team. Let's also not forget that Eve has to give a speech at the convention, which could even be more of an issue.
I was able to figure out who was behind everything since the villain(s) identified themselves right away. I didn't realize the whole story until the end, though, on why the villain(s) had it out for Eve and Roarke. I enjoyed this short novella and wish it could have been a real vacation for Eve and Roarke, but if these two didn't have an exciting life, it would be boring. 😉
Part of Series or Standalone: It's part of the In Death series.
Would I recommend this book? Yes. I give this novella four stars. I would recommend every book in this series by J.D. Robb because of the characters and the storylines. I can't get enough of this series. I also recommend this novella and other novellas in the series. You'll miss out on the short adventures or murders in this case that Eve and her team have to deal with frequently.

This post contains affiliate links you can use to purchase the book. If you buy the book using that link, I will receive a small commission from the sale. It will help sponsor future giveaways but costs you nothing extra. You can read the full disclosure underneath the Privacy Policy.
---
---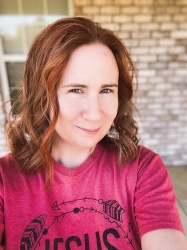 Latest posts by FranJessca
(see all)