Review: 'Jaguar Hunt' by Terry Spear #Reviewathon
August 14, 2019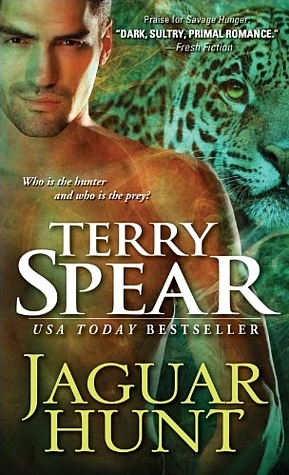 Jaguar Hunt
by
Terry Spear
Series:
Heart of the Jaguar #3
Published by
Sourcebooks Casablanca
on June 3, 2014
Genres:
Paranormal Romance
Format:
eArc
Goodreads
Purchase at
Amazon
|
Barnes & Noble

An agent and a jaguar-shifter chase trouble, and each other, through the jungles of Belize...
Agent Tammy Anderson has a reputation: she prefers to work alone. So when she's paired up on a mission with jaguar-shifter David Patterson—who's only recently been released from jail—to say she's less than thrilled is a understatement. Until she realizes that this sexy agent has what it takes…
Soon, what started as an "easy" mission to locate a missing jaguar takes the pair to Belize, where they're chasing down two renegade teen shifters who know more than they're telling. As the action heats up, can they keep their minds on the job and off of each other?
---
I've been meaning to read Jaguar Hunt for over five years now and now finally getting around to read and review it. It's been a long time coming, but I have to blame it on working a full-time job for almost 4 1/2 years and now finally at home again as a stay-at-home mom/wife.
Terry Spear's books always keep me on the edge of my seat with what will happen next and if the characters will ever figure out what they need to in her books. Jaguar Hunt is all about Tammy Anderson and David Patterson, both agents but with different organizations. These two are paired together, even though Tammy prefers to find a missing jaguar from a zoo on her own. This jaguar is an actual jaguar and not a shifter. They end up in Belize, where they have to track down two teenage boys that may know where the jaguar is, and Tammy and David are determined to win them over to find out answers about the jaguar. In the meantime, though, they end up realizing that the teenage boys may know something that Tammy and David don't know about their organizations and why they know so much about the real jaguar.
This book takes the characters into dangerous situations with other characters who don't want them to find accurate answers. Be prepared for a wild ride in this book because Tammy and David have to find out where the jaguar is and protect themselves from the real dangers lurking out there in Belize.
I enjoyed this book from the moment I started reading it due to Tammy and David's interaction in the book. David is very protective of Tammy, and Tammy knows how to protect herself, which can be challenging at times. Both are the jealous type too, but they have their reasons. The bad guys in the story are shifters they have known for a while in their lives. They have no idea who to trust, though, but they know they can rely on each other.
I loved the storyline, too, and how they were searching for the jaguar and end up finding out truths in the meantime. I can't wait to dive into the next book after reading this one. I have some catching up to do with Terry Spear's books, but I have time to catch up now.
If you enjoy shifter romances that have jaguar shifters, then I recommend this series. Also, check out Terry Spear's Heart of the Wolf series.
---
Story Rating: 4 stars
Steaminess Rating: 3.5 stars
Standalone or part of series: Part of series, but can be read as a standalone since each book follows a new couple.
Do I recommend this book? Yes.
Will I read other books from the author? Yes. She's one of my auto-buy authors.
Tropes/Elements: Shifter Romance; Jaguar Shifters; Suspense; Drama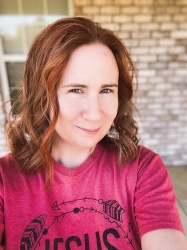 Latest posts by FranJessca
(see all)