Review: 'Let Me In' by Callie Croix
May 26, 2012
I received a complimentary copy of the book from Netgalley in exchange for an honest review. This does not affect my opinion of the book or the content of my review.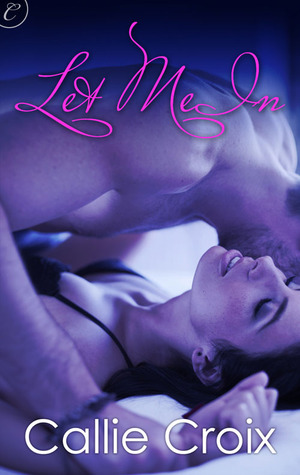 Let Me In
by
Callie Croix
Published by
Carina Press
on May 21st 2012
Genres:
Erotic Romance
Format:
eArc
Source:
Netgalley
Goodreads
Purchase at
Amazon
|
Apple

On leave for Thanksgiving, the last thing marine lieutenant Talia Barnett expects to find is Liam Brodie waiting for her at the airport. He's had a starring role in her fantasies for the past two years, and although she'd love to make them a reality, she has a dark secret that prevents her from taking things further.
A former marine, Liam's specialty is planning tactical operations, and that's just what he plans to do to win Talia. The woman has kept him at arm's length for too long, and this time he's finally going to claim her—body and heart.
What begins as comfort quickly turns hot. When Liam shows Talia a hint of the dominant nature inside him, the submissive part of her flares to life. Though she desires him, she's going back on deployment and doesn't want to dump all her drama on him. Will he find a way to break through the protective walls around her heart and convince her they have a future that goes far beyond the bedroom?
My Review
"Let Me In" is the second book I've read from the amazing author, Callie Croix. I didn't even realize "Let Me In" was coming out until I noticed someone mention it on twitter. I dropped everything and pre-ordered it. When it finally downloaded on my Kindle, I had to make room to read it.
First off, I want to say, that Callie is my hero. I love reading books with military men in them, but to read a book that has a female character as a marine…major bonus points to Callie. (Being a Navy Veteran I love when Authors write a female character into their book, who is in the military)
Talia is now one of the top female characters that I've read so far this year. I loved how strong she was and how no matter what, she took care of her Mom even though her Mom didn't want Talia in her life. Talia was used to taking care of herself after what happened to her Mom when her ex-boyfriends left her Mom. She hasn't talked to her Mom in a couple of years now and didn't know what to expect. Is her Mom still mentally ill and having trouble financially, etc.? She'll soon find out, and it won't be a great reunion.
When she comes home on leave, no one is there to meet her at the airport, until she realizes her best friend and her best friend's brother Liam is there to surprise her.
Talia loves Liam's family and secretly is infatuated with him, but she told him a long time ago, she didn't want anything more than friendship. Liam though has other plans on trying to win over Talia. He knows how Talia doesn't like to be helped, but he forces her to accept his help. Talia is embarrassed when Liam finds out how she grew up and what she is still going through with her Mom.
Talia finally let's go and ends up giving in to Liam one night after an incident with her Mom that Liam witnessed. Oh…and it was a good night for her. =)
Let's say, Liam is one sexy, domineering man who loves pleasing.
That one time though, makes Talia realize she doesn't want to go any further and she tries to push him away. Liam, of course, is getting frustrated with her. He won't force her though because he doesn't want to lose her trust.
I won't go any further because I do not want to spoil anything for the readers who are planning on reading this.
This book was amazing. I would've read it in one day if it wasn't for sleep deprivation. Sometimes being a Mommy can be rough, so sleep wins over reading. (notice the sometimes)
I fell in love with Liam. *sigh* He is every girl's dream come true. He was there to help Talia through a rough time in her life, and he didn't judge her. He loved her, and he wanted to be more than friends with her. He cared so much about her and Talia didn't even realize it.
Talia was a strong character too. She went through so much and still managed to pull through everything. She just needed to realize she had friends there who wanted to help her along the way no matter what.
I recommend this book to any reader who loves reading erotica, loves strong heroines and heroes, and also enjoys the dominant man in the bed. (Liam will be on your mind for days after you read this book at least he was for me) =)
Look forward to reading more books from Callie Croix soon.
I also will be reading books from her other pen name, Kaylea Cross, too.
If you haven't added this book to your to-read list, what are you waiting for add it now? It's only $0.99.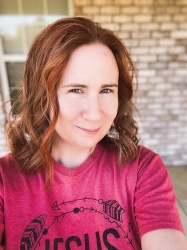 Latest posts by FranJessca
(see all)