Review: 'Lock & Key' by Cat Porter
October 15, 2014
I received a complimentary copy of the book from the blog tour host in exchange for an honest review. This does not affect my opinion of the book or the content of my review.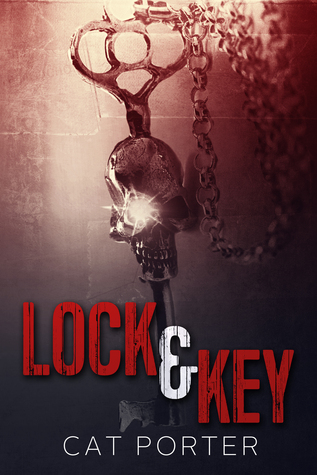 Lock & Key
by
Cat Porter
Series:
Lock & Key #1
Published by
Cat Porter
on June 20, 2014
Genres:
Contemporary Romance
Format:
eArc
Goodreads
Purchase at
Amazon
|
Google Play

"A gritty, passionate telling of second chance love, of loyalty and moving on from your past. A tremendous debut novel from a very talented author! " - Totally Booked Blog
Who holds the keys to trust? To brotherhood? To family? To redemption? A bleeding heart?
Sixteen years ago I barely survived my old man's murder, and I promised myself that never again would I surrender my heart. I left my hometown of Meager, South Dakota and never looked back.
But that all changed in one night.
Forced to return home, I crashed into Lock—a man I thought didn't know, but I was wrong. And the past and present blew up in both our faces. Caught in the crossfire of two bike clubs' ages old rivalry, our one night of beautiful and delicious turned bitter and ugly real fast. Both of us lonely, running on empty, and still unwilling to admit it.
Until now.
I never knew I wanted a second chance. Now I feel things I'd forgotten about, want things I thought I'd cut out of my insides. Love not only stings when you lose it, when it's ripped away, When it first sinks its teeth into you, it can cut just as raw and sting just as deep. You can't fight it.
Real life is messy and strange, and our ride through it left plenty of bruises, slashed hearts, a few lifeless bodies, and blood and smoke in its wake. But it's our story, this rather mangled tale. Destiny brought me back to South Dakota, and destiny is showing me that I held those keys all along.
**Please note this book has been re-edited since its release in June 2014**
The Lock & Key Series:
1 - Lock & Key2 - Random & Rare3 - Iron & Bone4 - Blood & Rust
Series spinoff - Fury
The Lock & Key series is a 4 book motorcycle club romance saga. This romantic suspense / women's fiction novel contains adult language, sex, violence and is intended for mature audiences only.

I was going to stop reading MC books since I tried to read two different ones back in August and let's say I couldn't get past the first couple of chapters. I was tired of reading about female characters that were new to motorcycle clubs, and they ended up becoming a stripper or treated like crap in the club. Grrr!
But when I read the synopsis of Lock & Key, I knew I had to check it out. Cat Porter had me from the first page of Lock & Key, and she redeemed my love for MC books. Finally, an author wrote an MC Romance, where the female character, Grace was already apart of the MC world, and she was highly respected. Cat also made me cry several times in Lock & Key because of what Grace went through. The poor woman never caught a break it seemed. Not only did she have to deal with her dad up and leaving, her mom passing away, her big sister going to jail, her husband being killed, but also the troubles of being apart of the One-Eyed Jacks dilemmas all over again. (Yup the woman deserved happiness or at least some kind of good news) She returns to the one place she was told to stay away from, but her big sister is sick, and she must be there for her brother-in-law and nephew.
She never thought she would see the One-Eyed Jacks and be part of their crazy world again. Life can throw you curves in life, and one of the curves could end up throwing you an opportunity to have happiness again.
In Lock & Key, Grace is going to have to face the past of what happened to her husband, and she'll also have to face falling in love all over again (but with someone that can help save her).
I loved every bit of Lock & Key while reading it because I enjoyed reading a different kind of MC romance book. The female character, Grace is strong and determined in Lock & Key. The only thing that drove me crazy with Grace was how she pushed people away. She couldn't trust anyone, which I could understand especially with how certain people treated her and her past creeping up on her. What I loved most about Lock & Key is how Cat Porter had the story go back and forth from the past to the present day with Grace. She also had Miller's point of view, which is the main male character in the story. He was a jerk at times, but he also was hard not to love. He won me over the minute he was introduced into the story, and once you get his point of view, you'll love him even more.
Lock & Key is a long story that follows what happened in the past to present with the characters, but Cat Porter made the story flow very well. I look forward to reading more about the One-Eyed Jacks. This is one MC Romance that managed to top the others I have read in the past. It also introduced me to a new author, who I'll be stalking online now to find out what she releases next. =)
I give this 4.5 moons and recommend it to readers who are fans of MC books. If you are looking for something different to read in the MC romance world, this is the book to read.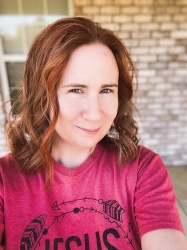 Latest posts by FranJessca
(see all)