Review: 'Lover Awakened' by J.R. Ward
March 21, 2023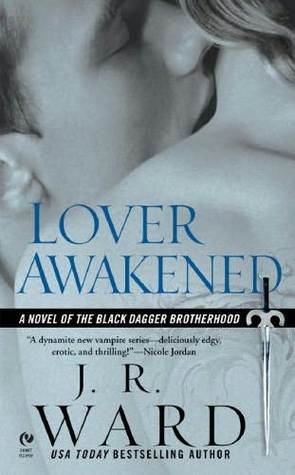 Lover Awakened
by
J.R. Ward
Series:
Black Dagger Brotherhood #3
Published by
Signet
on September 5th 2006
Genres:
Paranormal Romance
Format:
AudioBook
,
Paperback
Source:
Purchased
Goodreads
Purchase at
Amazon
|
Apple

In the shadows of the night in Caldwell, New York, there's a deadly war raging between vampires and their slayers. And there exists a secret band of brothers like no other - six vampire warriors, defenders of their race. Of these, Zsadist is the most terrifying member of the Black Dagger Brotherhood.
A former blood slave, the vampire Zsadist still bears the scars from a past filled with suffering and humiliation. Renowned for his unquenchable fury and sinister deeds, he is a savage feared by humans and vampires alike. Anger is his only companion, and terror is his only passion—until he rescues a beautiful aristocrat from the evil Lessening Society.
Bella is instantly entranced by the seething power Zsadist possesses. But even as their desire for one another begins to overtake them both, Zsadist's thirst for vengeance against Bella's tormentors drives him to the brink of madness. Now, Bella must help her lover overcome the wounds of his tortured past, and find a future with her…
---
My third time rereading one of my favorite BDB books, and it still got me with those emotional moments in Zsadist and Bella's book. This has to be one of the hardest to read in the series due to Zsadist's past and what Bella had to endure with the Lesser(s). If you have not read this book or the series, know it touches on dark topics, so check your triggers.
Storyline/My Thoughts: Zsadist's story touched my heart the first time I read it in 2009, and it still gets me choked up a third time. Jim Frangione brought the story to life when narrating Zsadist and Bella's struggles and how these two were fated and perfect for one another in every way. Zsadist story also allowed me to understand his twin brother, Phury, better and what he had to endure during Zsadist's past and present. The poor guy suffered not only when he had been searching for his twin when he had been abducted but blamed himself for everything that Zsadist went through, and he felt he needed to protect his brother. 
J.R. Ward knew what she was doing when she wrote Lover Awakened. She knew it would be the book that made her readers cry. You either loved or hated Zsadist when he was introduced in Dark Lover. He's one that even the BDB warriors warned others about since he was not one to mess with, and I wanted to know what happened to him to make him the way he was in the first two books before his book. For me, I'm always immediately drawn to characters that are forbidden and dark. I want to know what makes them tick and learn more about them. This is why I loved Lover Awakened because J.R. Ward gave us Zsadist's back story and why he pushed people away, especially when he meets Bella in Rhage's story. He can't be with her because he'll ruin her. Bella doesn't care and will always choose him, even with what she endured with the Lesser(s).
I will gladly admit when reading/listening to Zsadist and Bella's story that, I cried like a baby: Snot bubbles and everything. It's all J.R. Ward's fault because she crafted this story to make her readers feel, sometimes too much, which is why even on my third reread, I give this book five stars and wish I could give it more.
Zsadist's tragic past and Bella's time with that awful Fore Lesser will put you through the wringer. Let's not forget the constant push and pull from Zsadist, how he tries to protect Bella from himself, and how she never wanted to give up on him and she showed him how someone was supposed to love him, instant swoon-worthy moments that will never be forgotten. All the BDB warriors deserve a HEA, but Zsadist deserved one the most. (my opinion, so don't come at me)
Bella is one of those FMCs that she may have been through hell and back, but she fucking fought through it and even got revenge for what she was put through. I loved her character, so she is one of my favorite FMCs in this series. J.R. Ward knows how to make me love not only the MMCs but her FMCs, too.
Other storylines are happening in Lover Awakened, which is something I've come to expect with J.R. Ward. Readers meet other secondary characters, like Rehvenge, who happens to be the dark, mysterious, and maybe a bad guy in this book. He's Bella's big brother and is very protective of her and his mother. He's not the good guy, and I got that when he supplies drugs and other things to certain characters in this book. He's another I'm intrigued by since he is a past, too, that I need to know. (I've read his story already and LOVE his story.)
Then there's John, Tohr, Wellsie, Butch, and of course, Phury, who I mentioned before. Don't even get me started on how the conclusion of this book ruined me. I don't want to spoil it, but be prepared to have tissues on hand. The first time I read the ending in 2009, I was a complete mess, and now in 2023, I'm still a whole mess after reading not one but two parts in the ending that brought me to big sobs. It's even worst listening to its in an audible version. Thanks, Jim Frangione; I had to recover after listening to it.
This book is one of my favorites in the series, and I will always give it five stars. If you have yet to read Zsadist and Bella's story, you must.
Standalone or Part of Series: It's part of the BDB series, and I recommend reading in order.
Steam/Spice: 🌶 🌶 🌶
Genre(s)/Trope(s)/Element(s): Paranormal Romance. Fated Mates. Heroine in Danger. Alpha MMC. Damaged or Tortured MMC. Traumatic Past(s).
Would I recommend this book? Yes. I recommend this book/series to Paranormal Romance readers who love the Fated Mates Trope and if you love a long series, too, since J.R. Ward is still writing this series. Be prepared to dedicate your reading time and life to it because she is one author who sucks you into the world of her characters and setting.
Favorite Quote(s): "She is more beautiful than I have words for. And last night, I was blessed beyond measure to serve her." 
"I was dead until you found me, though I breathed. I was sightless, though I could see. And then you came…and I was awakened." 

This post contains affiliate links you can use to purchase the book. If you buy the book using that link, I will receive a small commission from the sale. It will help sponsor future giveaways but costs you nothing extra. You can read the full disclosure underneath the Privacy Policy.
---
---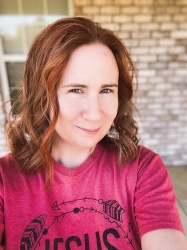 Latest posts by FranJessca
(see all)