Review: 'Lover Awakened' by J.R. Ward
March 19, 2018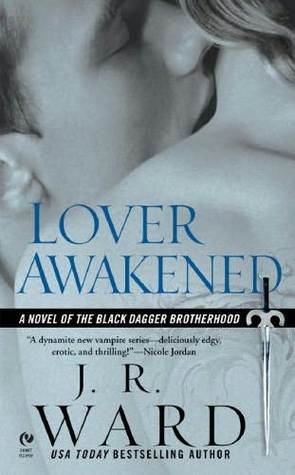 Lover Awakened
by
J.R. Ward
Series:
Black Dagger Brotherhood #3
Published by
Signet
on September 5th 2006
Genres:
Paranormal Romance
Format:
AudioBook
,
Paperback
Source:
Purchased
Goodreads
Purchase at
Amazon
|
Apple

In the shadows of the night in Caldwell, New York, there's a deadly war raging between vampires and their slayers. And there exists a secret band of brothers like no other - six vampire warriors, defenders of their race. Of these, Zsadist is the most terrifying member of the Black Dagger Brotherhood.
A former blood slave, the vampire Zsadist still bears the scars from a past filled with suffering and humiliation. Renowned for his unquenchable fury and sinister deeds, he is a savage feared by humans and vampires alike. Anger is his only companion, and terror is his only passion—until he rescues a beautiful aristocrat from the evil Lessening Society.
Bella is instantly entranced by the seething power Zsadist possesses. But even as their desire for one another begins to overtake them both, Zsadist's thirst for vengeance against Bella's tormentors drives him to the brink of madness. Now, Bella must help her lover overcome the wounds of his tortured past, and find a future with her…
My Review
This was my second time reading Zsadist and Bella's book and I had to remind myself that this was one of the hardest books to read in the series. Not because I didn't like it. This book I definitely loved a lot. It was because it was Zsadist's story and his story touched my heart. It also allowed me to get to know Phury who happens to be Zsadist's twin and how he would do anything for his brother.
J.R. Ward knew this book was going to be one of those books that would touch readers hearts because you learn so much about Zsadist and his past. You realize why other characters are scared of his character, but not Bella. If you didn't read the second book in the series, rectify that now and read it. Otherwise, you'll miss out on what happened at the end of the second book and where the third book is taking the reader. Bella goes through a lot in Lover Awakened and ever since she met Zsadist, she has been fascinated with him and even felt something for him. Unfortunately, the whole time Zsadist is denying his feelings for Bella and wants her to realize he's not the one for her. There's a constant battle between the two and of course me as the reader; I want Zsadist happy. He deserves it after finding out about his past. He's one of my favorite BDB because of his darkness and even his soft side. He does have one; it just takes a while to come out.
Bella is another character I loved because she's strong-willed even though what happened to her. She also is intimidating because she can handle Zsadist and everything he dishes out, even though he's confusing. There are other secondary characters to come into play with the story that caught my attention. Rehvenge is one of them. I loved his story and so glad I get to read where he came into the BDB books again.
Then there's John, Tohr, Wellsie, Butch, and of course, Phury who I mentioned before. Don't even get me started at the ending of this book. I don't want to spoil it, but be prepared to have tissues on hand. The first time I read the conclusion in 2009, I was a complete mess, and now in 2018, I'm still a whole mess after reading not one, but two parts in the ending that brought me to big sobs. It's even worst listening to its inaudible version. Thanks, Jim Frangione, I had to recover after listening to it. I do love Jim Frangione narrating the BDB books though.
Overall, this book is my top favorite of the series and always will be. I give it 5 'amazing' stars, and if you haven't read Zsadist and Bella's story, you need to because these two were meant for each other.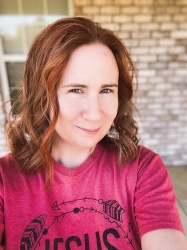 Latest posts by FranJessca
(see all)