Review: 'Lover Revealed' by J.R. Ward
March 24, 2018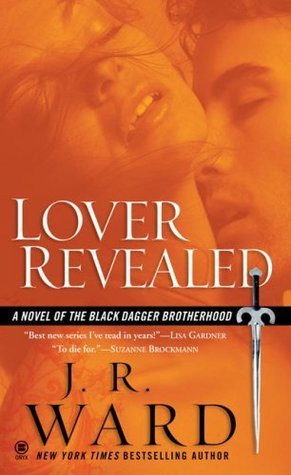 Lover Revealed
by
J.R. Ward
Series:
Black Dagger Brotherhood #4
Published by
Onyx
on March 6th 2007
Genres:
Paranormal Romance
Format:
AudioBook
,
Paperback
Source:
Purchased
Goodreads
Purchase at
Amazon
|
Apple

Butch O'Neal is a fighter by nature. A hard-living ex-homicide cop, he's the only human ever to be allowed in the inner circle of the Black Dagger Brotherhood. And he wants to go even deeper into the vampire world—to engage in the turf war with the lessers. He's got nothing to lose. His heart belongs to a female vampire, an aristocratic beauty who's way out of his league. If he can't have Marissa, then at least he can fight side by side with the Brothers...
Fate curses him with the very thing he wants. When Butch sacrifices himself to save a civilian vampire from the slayers, he falls prey to the darkest force in the war. Left for dead, he's found by a miracle, and the Brotherhood calls on Marissa to bring him back. But even her love may not be enough to save him...
My Review
I first read Lover Revealed back in 2009, and after reading the book a second time, I can still say that Butch and Marissa are one couple I will always adore.
First off, if you haven't read the first book in the series, then you did not get to know Marissa from the beginning. You should stop reading this review and go back and read the first book, so you can get to know one of my favorite female characters Marissa. You'll also get the beginning story of Butch too. You want to see the beginning of how Butch and Marissa ended up meeting up with each other and also becoming obsessed with one another. I love these two together!!!
Lover Revealed is when J.R. Ward opens up so much more about Butch and Marissa. I adored Butch from the beginning in Dark Lover, but I loved him in Lover Revealed. He's a tortured soul just like some of the other characters are. He may not have it as rough as Zsadist did, but he did have a troubled past and a distraught family that didn't want anything to do with him. He deserves every bit of happiness though. J.R. Ward doesn't make it easy for Butch. She makes him go through some rough times in Lover Revealed. There is so much that happens with Butch in this book, so I don't want to give anything away. Let's say Butch is going to find his happiness.
What can I say about Marissa? I was sad with what she had to deal with in Dark Lover, and I was even more troubled on what she went through in this book. Half the time I wanted to give her brother Havers a piece of my mind. Marissa though was not a quitter at all. She is a strong-willed, determined person, and I loved that about her. She also knows how to handle Butch, which is another good quality for her.
Now, let's not forget that J.R. Ward does have secondary characters that steal the limelight away from the main characters for a bit. Although, it's kind of hard when the chemistry between Butch and Marissa was worthwhile in this book. Vishous plays a significant role in this book, and I felt sorry for him at times. He loves Butch like family and would do anything for him. I read it so many times on how Vishous was there for Butch and even Marissa at times. He's got a soft side to him; it's just going to take the right person to get it out of him.
One of the reasons why I love this series is because J.R. Ward is a master at world building and creating unforgettable characters. This is why I'm reading the books from the beginning so that I can feel connected to the characters again. I've missed them. I loved re-reading Butch and Marissa's beginning together and also finding out other things I didn't pay attention to the first time I read the book.
This book gets 5 'amazing' stars, and I highly recommend this book as well as the first three books to readers out there that enjoy PNR. If you haven't read J.R. Ward's books before, you're missing out.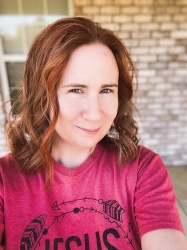 Latest posts by FranJessca
(see all)