Review: 'Lover Unbound' by J.R. Ward
April 1, 2018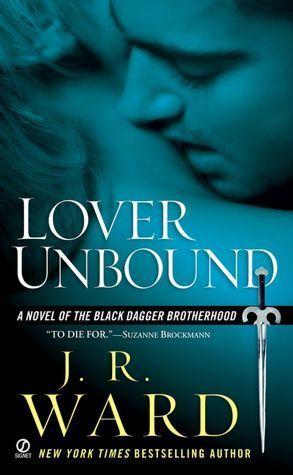 Lover Unbound
by
J.R. Ward
Series:
Black Dagger Brotherhood #5
Published by
Signet
on October 1st 2007
Genres:
Paranormal Romance
Format:
AudioBook
,
Paperback
Source:
Purchased
Goodreads
Purchase at
Amazon
|
Apple

The ruthless and brilliant brother Vishous possesses a destructive curse and a frightening ability to see the future. As a member of the Brotherhood, he has no interest in love or emotion, only the battle with the Lessening Society. But when a mortal injury puts him in the care of a human surgeon, Dr. Jane Whitcomb compels him to reveal his inner pain and taste true pleasure for the first time-until a destiny he didn't choose takes him into a future that does not include her...
My Review
I'm finally typing up my review of Lover Unbound by J.R. Ward after nine years. I know I'm far behind. I was still in the Navy though and was reading like crazy. I did not take up reviewing books until I got out of the Navy in 2011. Now, this is the second time I've read Lover Unbound, but it feels like I'm reading the book for the first time. I missed Vishous's story and how he met his shellan. I feel like most of the story I read too fast the first time, so I didn't remember everything in details back in 2009. I also totally forgot about the most significant part in his story, but I will not tell since it will spoil it for readers who have not read the series before.
Vishous is what I would consider the hardcore vampire of the Black Dagger Brotherhood. He's cursed with a hand that is used as a deadly weapon to the lessers and also to other vampires/humans. It's also used to help his buddy Butch, which in Lover Revealed shared Butch's curse that he acquired when he was with the lesser kind. After reading Lover Unbound a second time, I realized how much I still love Vishous's character and especially who he ends up within the story. He's unforgettable and very unpredictable at times. He also has a mouth on him. He doesn't hold anything back at all. He tends to break the rules as well, so he's the dominant evil vampire of the group.
The female character Dr. Jane Whitcomb who happens to save Vishous one day is not a typical female that Vishous would end up within the story. She's the complete opposite, but I have to say she made Vishous have feelings or at least have a soft side. He didn't know what love was until he met Jane. He's very protective of Jane in the story, and she knows how to hold her own, even after being kidnapped and thrown into the BDB world. She's a strong-willed, independent woman who definitely as meant to be with Vishous.
Now, fair warning, this book is a tear-jerker, especially towards the end. I swear J.R. Ward makes my emotions go haywire in each of her BDB books. There's also Phury's side of things in the book and John Matthew's. John Matthew is going to go through a change in this book and so his friends Quinn and Blay. I love reading the side character stories in these books because it leads up to their books. I also enjoy going back to the beginning of where these characters came into play in the BDB world.
Overall, this book won me over the second time, and I give it 5 stars. If you haven't dived into the BDB world, then I highly recommend you do, especially if you enjoy PNR and different takes of vampires.
Now, I'm moving onto Phury's book next and can't wait to read his book for a second time as well. It's been so long. 🙂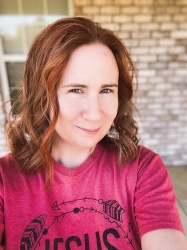 Latest posts by FranJessca
(see all)