Review: 'Magic in the Wind' by Christine Feehan
March 10, 2021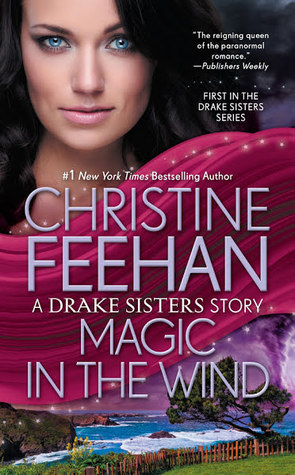 Magic in the Wind
by
Christine Feehan
Series:
Drake Sisters #1
Published by
Berkley Books
on September 27, 2005
Genres:
Paranormal Romance
Format:
eBook
Source:
Purchased
Goodreads
Purchase at
Amazon
|
Barnes & Noble
|
Kobo

FIRST IN #1 NEW YORK TIMES BESTSELLING AUTHOR CHRISTINE FEEHAN'S DRAKE SISTERS SERIES!
Explore the magic of Sea Haven with the story of Sarah—the eldest of the extraordinary Drake sisters—now rewritten and expanded.
"Sarah Drake has come home." Ever since Damon Wilder sought refuge in Sea Haven, he's heard the same breathless rumor pass the lips of nearly every local in the sleepy coastal town. Even the wind seems to whisper her name—a reverie so powerfully suggestive that it carries the curious Damon to Sarah's clifftop home, and seeks to shelter him there.
But Damon has not arrived alone. A killer has tracked him to Sea Haven, and into the shadows of Drake House. But Sarah has her own secrets, and danger—as well as a desire more urgent than either has ever known—is just a whisper away...
Magic in the Wind previously appeared in Lover Beware
---
I've meant to read the Drake Sisters series by Christine Feehan since I picked up the first Torpedo Ink series book. Now, I'm going to make time this year (2021) to read this series since it shouldn't take long to read these books. I love books with magical elements and strong heroines in them, which is what Christine Feehan wrote in the Drake Sisters books.
Female Protagonist: Sarah Drake has returned to her hometown, Sea Haven, California. Everyone in town knows her and her sisters since they are well-known for their magical powers. She's a witch, but she's also a Security Expert who installs security systems, etc. She's a kick-butt heroine since she takes on danger sometimes by herself, and other times, she has her sisters help her.
Male Protagonist: Damon Wilder has sought refuge in Sea Haven, California, after what happened to him on his job. Unfortunately, the men that hurt him and killed his friend found him in Sea Haven. Damon is a mature character (40+ in age) who is nerdy and has a bad leg, which requires him to use a cane. He may seem that he's not a strong hero, but he has his strengths, especially after what happened to him. I liked his character in the book, but I wish I could've gotten to know him even more.
Storyline/My Thoughts: This book received 3.5 stars from me, but that's due to it feeling rushed and having the characters fall for each other instantly. I'm not a fan of Instant Love in books. Sometimes it will work in specific settings, but this book was only 112 pages. I wish I could have had more of the characters and getting to know them. I felt like I was missing more of getting to know them, especially Sarah Drake. I'm hoping the next books are a little lengthier to learn more about the Drake sisters and their backgrounds. I did enjoy how this book was an introduction to the Drake sisters and building up the world. Christine Feehan made me curious to find out who each Drake sisters will end up within their books.
I loved the paranormal elements in this book and getting to see some of the Drake sisters work together with their witchy powers. Sarah is not too worried about taking on the bad guys in this book, even though Damon would rather she didn't, and so would the sheriff and the deputies. Don't worry; Damon is not a wimpy hero in this book. There's also the Drake house, which has magical elements to it. First off, the gate that was padded locked magically opened for Damon Wilder when he first met Sarah Drake. There's a prophecy behind the gate and the Drake sisters. Readers will find out more about the prophecy in this book.
What I loved most about this book was the banter between the sisters and also meeting Jonas. Hannah Drake and Jonas have history, and I was introduced to them in one of the Torpedo Ink books, so I wanted to find out how they got together. These two didn't like each other at first, and readers will find out why even in this book. I'm ready to get to their book now.
Standalone or Part of Series: It's part of the Drake Sisters series, but I believe these books could be read as a standalone.
Steaminess: Yes. There is some steam in this book, but not as steamy as Christine Feehan's Dark/Carpathian and Torpedo Ink series that I've been reading.
HEA: Yes.
Trope: Fated Mates and Instant Love/Attraction
Would I recommend this book? Yes. If you are a fan of Christine Feehan and the Paranormal Romance genre, then you'll enjoy this book/series.

This post contains affiliate links you can use to purchase the book. If you buy the book using that link, I will receive a small commission from the sale. It will help sponsor future giveaways but costs you nothing extra. You can read the full disclosure underneath the Privacy Policy.
---
---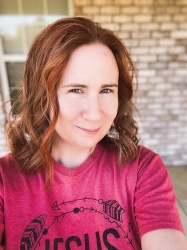 Latest posts by FranJessca
(see all)