Review: 'Man of Honor' by Bella Di Corte
September 6, 2021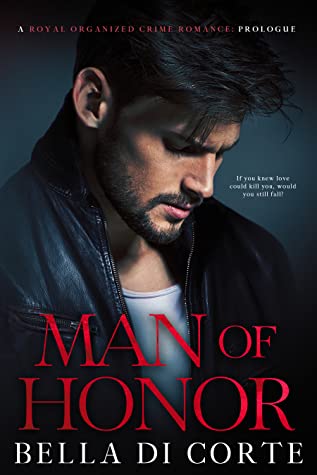 Man of Honor
by
Bella Di Corte
Series:
The Fausti Family #1
Published by
Self-Published
on October 2, 2018
Genres:
Contemporary Romance
Format:
eBook
Source:
Kindle Unlimited
Goodreads
Purchase at
Amazon

A Royal Organized Crime Romance: Prologue
If you knew love could kill you, would you still fall?
The moment Brando Piero Fausti appeared in the snow-filled night, he made the blood hum in my veins. With a body worthy of a statue in Italy, he tethered my life to his with an irrevocable bond. He was the most dangerous man I had ever felt. A savage beast lurked just beneath his surface, ready to battle for what he loved the most—me.
Little did I know that he would lure me into a gilded cage with his beautiful words and searing touch. Little did he know, I'd always fight to follow the true alignment of my stars.
Man of Honor is the beginning of an eight-part Royal Organized Crime Romance saga.
** Previously released as The Beautiful Years I **
---
Bella Di Corte is a new author to me. I was intrigued to read Man of Honor after seeing the series appear in my Instagram stories by other Bookstagrammers. It's a Mafia/Royal Organized Crime Romane, and I've only read a handful of this sub-genre. I knew I had to make time to read it.
Storyline/My Thoughts: Man of Honor is the first book to Bella Di Corte's Fausti Family Saga. I recommend reading Bella Di Corte's letter to her readers before diving into the Fausti Family books. It's at the beginning of the first book. She explains how she wrote the Saga.
Man of Honor is the prologue to Brando and Scarlett's story. It's told from both Scarlett and Brando's points of view. Most of it in Scarlett's point of view.
Scarlett has been training as a ballerina for many years, and her future has already been planned out to continue being a ballerina due to her family, especially her mother. One tragic event changes her life, and she ends up questioning if she wants to continue to dance. She also has her brother's best friend, Brando, comes into her life who becomes very protective of her. Scarlett is unsure of Brando at first because he has his friends and colleagues watching over her. He stays away from Scarlett at first until he can longer stop his feelings for her.
I enjoyed the book's pacing because the author introduces how the main characters met and additional characters. I would consider Brando and Scarlett's relationship a slow burn and not instant. Usually, I'm not too fond of slow burns, and I have issues with instant love romances. Bella did a fabulous job on growing Brando and Scarlett's relationship. Although I was shocked at what happened at the end of this book, I understood why it ended the way it did. The next book goes further into Scarlett and Brando, and I need more of these two characters.
Brando is very mysterious. I already expect that his life involves the mafia. It's hinted in this book due to his friends and his mother. I love his mother, and I loved how Scarlett helped her in this book.
Scarlett is young in this book, so I look further to reading about her growth in the next book. She got herself in some predicaments in this book that she should have avoided.
Overall, this book receives four stars from me, and I can't wait to dive into the next book.
Bella Di Corte is a new-to-me author, but she has become an auto-buy author. I can't wait to read not only the rest of the Fausti Family books but any other book she writes, too.
Standalone or Part of Series: It's part of the Fausti Family series.
Steaminess: ⭐️ ⭐️ ?
Would I recommend this book? Yes. If you are a fan of Mafia/Organized Crime Romance. This book doesn't have much of the mafia elements, but I know it's leading up to it in the following books.

This post contains affiliate links you can use to purchase the book. If you buy the book using that link, I will receive a small commission from the sale. It will help sponsor future giveaways but costs you nothing extra. You can read the full disclosure underneath the Privacy Policy.
---
---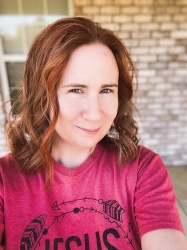 Latest posts by FranJessca
(see all)