Review: 'Marked by an Assassin' by Felicity Heaton
October 8, 2019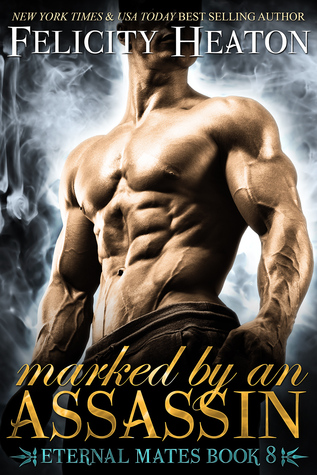 Marked by an Assassin
by
Felicity Heaton
Series:
Eternal Mates Romance Series #8
Published by
Felicity Heaton
on October 30, 2015
Genres:
Paranormal Romance
Format:
eBook
Source:
Purchased
Goodreads
Purchase at
Amazon
|
Apple
|
Google Play
|
Kobo

"New York Times and USA Today best-selling author Felicity Heaton presents: " Marked by an Assassin (Eternal Mates Romance Series Book 8) A snow leopard shifter exiled from his pride twenty years ago, Harbin treads the dark path of life as an assassin, driven by a hunger for vengeance, mercilessly hunting the Archangel members who attacked his kin, murdering his mother and sister. When a new contract comes in and the mark is a snow leopard shifter, he can't resist venturing into the mortal world on a personal mission to find out why one from a normally peaceful species now has a price on their head. What he finds in a rundown nightclub isn't quite what he expects-a beautiful snow leopard female that awakens a fierce hunger inside him. Aya has spent seventeen years living in London, immersed in the underbelly of the fae world, keeping her head down and her tail out of trouble. But when trouble walks right into her life in the form of a sinfully handsome, dangerous assassin, she is pulled into a whirlwind of events that stir up the nightmares of her past but might just give her a shot at putting those ghosts to rest-if she can resist the dark allure of a male she knows is her fated mate. Can Harbin and Aya resist the passionate fire that blazes between them as they chase the vengeance they both crave? Or will they surrender to their deepest desires?
I'm slowly but surely trying to catch on the Eternal Mates Romance series by Felicity Heaton. Felicity Heaton is one of my auto-buy authors who I adore her stories since her world-building is fantastic. I don't know how she does it, but she amazes me with her writing technique and also how she makes me fall for her characters each time I read her books. She's up there with Kresley Cole when it comes to intertwining each of her stories. I can't get enough of Felicity's books, and I need to kick it in gear to catch up with this series. There are so many I need to read, especially after she released two more in this series this year (2019).
Both hero and heroine are snow leopard shifters that have a troubled past and are out for revenge. The hero is out for revenge for what a wicked huntress did to him and his pack in the past. He's been killing everyone associated with the huntress and will do anything to get to her next. The heroine is out for revenge due to being with Archangel and them twisting her mind up with horrible things. She's determined to get revenge on what happened to her and also what happened in her past.
Harbin, who is the hero of this story, is a trained assassin that kills for a living, and whenever he gets a chance between contracts, he gets revenge on the huntress in some way. He has a commitment now that leads him to another snow leopard shifter that he knows too well. He doesn't understand why there is a contract out on her, but when he finds out the real reason, then all heck is about to break loose. Unfortunately, Aya has her agenda when it comes to Harbin, and she leads him into a trap in the story. Aya, who has lived in London for so many years, never thought she runs into the broody alpha, Harbin again.
These two characters have tension between the two with what happened in the past. They can't seem to get over it, especially Harbin. Harbin is one character I was not fond of because he kept doubting himself when it came to being with Aya. He thinks he's not right for her. Aya is one heroine who can hold her own, especially with everything she's been through with Archangel and now something else that happens in the story. These two are meant to be together, and it takes moments of danger to bring them both together.
I loved every bit of this story and how Felicity also had previous characters, and new characters appear in this book. I swear she knows how to throw twists and turns in her novels by having characters appear at the right moments.
I want to read Bleu's book soon because he's been one of my favorites since the beginning, but now I have other characters in this book I want to get to know also. Seriously, Felicity, you are a Queen to the Paranormal Romance genre with the stories and characters you come up with this series and other books I've read from you. I can't get enough of your books and promise to catch up on this series very soon. 🙂
---
Story Rating: 4 stars
Steaminess Rating: 3 stars
Standalone or part of series: Part of series.
Do I recommend this book? Yes.
Will I read other books from the author? Yes.
Tropes/Elements: Fated/Eternal Mates
Hero: Snow Leopard Shifter; Assassin; Alpha; Broody; Revengeful
Heroine: Snow Leopard Shifter; Revengeful

This post contains affiliate links you can use to purchase the book. If you buy the book using that link, I will receive a small commission from the sale. It will help sponsor future giveaways but costs you nothing extra. You can read the full disclosure underneath the Privacy Policy.
---
---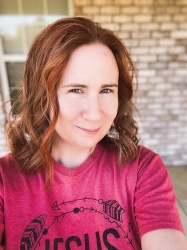 Latest posts by FranJessca
(see all)