Review: 'Moon Called' by Patricia Briggs
June 21, 2023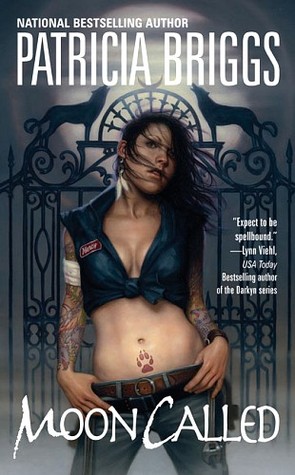 Moon Called
by
Patricia Briggs
Series:
Mercy Thompson #1
Published by
Ace Books
on January 31, 2006
Genres:
Urban Fantasy
Format:
AudioBook
,
Paperback
Source:
Purchased
Goodreads
Purchase at
Amazon
|
Barnes & Noble

Mercedes Thompson, aka Mercy, is a talented Volkswagen mechanic living in the Tri-Cities area of Washington. She also happens to be a walker, a magical being with the power to shift into a coyote at will. Mercy's next-door neighbor is a werewolf. Her former boss is a gremlin. And she's fixing a bus for a vampire. This is the world of Mercy Thompson, one that looks a lot like ours but is populated by those things that go bump in the night. And Mercy's connection to those things is about to get her into some serious hot water...
---
The first time I read Moon Called was in 2019 for the Romanceopoly Challenge, and I had a hard time putting down the book back then, so I decided to reread it for a refresher and enjoyed it a second time. I actually listened to the book this time and was glad to know it's one of my many favorite narrators, Lorelei King, that narrated it.
My Thoughts: Instead of the regular reviews that I type, I'm going to list everything I loved about this book without spoiling it:
The FMC, Mercedes 'Mercy' Thompson, is one I immediately connected with because I've always loved the kick-butt heroines in fantasy/paranormal storylines. She's not afraid to get things done, even though everyone else tells her to hold back because she's unlike the werewolf pack that raised her. She's a walker who shifts into a coyote, and during the day, she's a car mechanic that works specifically on German-made vehicles. She tends to stick to herself unless trouble finds her, which it does, and now she needs the assistance of her werewolf pack that raised her to find out who would want the local alpha unalived and his daughter kidnapped. She's told to stand down several times by her old pack, her friends she knows, and others to let the pack handle things, but she cares too much not to get involved. I loved how Mercy didn't back down throughout the book, even when she put herself at risk.
I loved the first book's world-building and storyline and how supernatural creatures live amongst humans, but only the Fae are out in the open to the humans, not any other supernatural kind. Unfortunately, the others must stay hidden because of laws from the leaders of their kind, or they are not ready to come out to the mortal world. Patricia delivers a book filled with so many supernatural characters, such as werewolves, vampires, and witches, to just name a few. Not all of them are friendly toward each other.
The other key characters that played a significant role in this series were hard not to fall for when I was introduced to them. I adored Adam (the alpha werewolf), Samuel (Mercy's old crush), Jessie (Adam's daughter), Stefan (vampire friend of Mercy), Warren (Adam's third in command), Bran (Samuel's father who's the alpha of his pack.). So many others were introduced, but these stood out the most to me, and I hope to read more about these characters in the upcoming books. I am particularly interested in Adam and Samuel since both werewolves are interested in Mercy. Samuel is Mercy's old crush from years ago, and Adam is someone who could be her lover.
I have the book in paperback, but I definitely enjoyed listening to it more than reading it, and it's all due to Lorelei King being the narrator. She's one of my auto-buy narrators when it comes to audiobooks.
The ending and how everything came together. It was action-packed, and I was not expecting to find out who was behind everything that had happened to Adam and his daughter. I loved how Patricia Briggs left me wanting more after reading the last chapter. I'm invested in this world and can't wait to reread the next book in the series. This book was full of suspense, drama, and action, and I loved every second.
---
Story Rating: ⭐️ ⭐️ ⭐️ ⭐️ ⭐️
Steam/Spice: 🌶 (Very Mild. Kissing only.)
Standalone or part of the series: It's part of the Mercy Thompson series, and I recommend reading it in order.
POV: Only One POV comes from the FMC, Mercy Thompson since it is a UF.
Do I recommend this book? Yes, definitely. If you are a fan of Urban Fantasy, which has a kick-butt heroine, this book is for you. 🙂 I also recommend the audiobook if you enjoy listening to your books.
Genre/SubGenre(s): Fiction | Fantasy | Urban Fantasy
Tropes/Elements: Kickbutt Heroine | Werewolves | Walker ( Coyote Shifter) | Vampires | Witches

This post contains affiliate links you can use to purchase the book. If you buy the book using that link, I will receive a small commission from the sale. It will help sponsor future giveaways but costs you nothing extra. You can read the full disclosure underneath the Privacy Policy.
---
---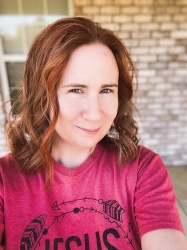 Latest posts by FranJessca
(see all)