Review: 'Murder Girl' by Lisa Renee Jones
November 3, 2018
I received a complimentary copy of the book from Netgalley in exchange for an honest review. This does not affect my opinion of the book or the content of my review.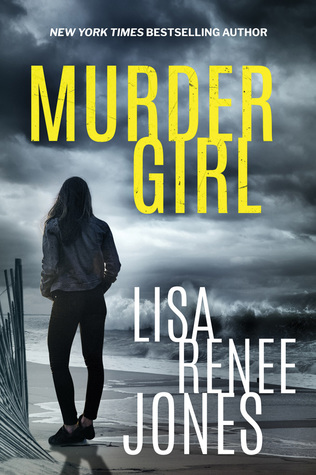 Murder Girl
by
Lisa Renee Jones
Series:
Lilah Love #2
Published by
Montlake Romance
on July 10, 2018
Genres:
Romantic Suspense
Format:
eArc
Source:
Netgalley
Goodreads
Purchase at
Amazon
|
Apple

New York Times bestselling author Lisa Renee Jones returns with the second book in her electrifying series featuring Lilah Love, an FBI profiler who doesn't fight her dark side—she embraces it.
It's Lilah Love's job to inhabit a killer's mind. The unapologetically tough FBI profiler is very comfortable there. But her latest case is making her head spin. It's a string of brutal assassinations carried out across the country, each tied to a mysterious tattoo. Body by body, she's followed the clues all the way back to her hometown. And every step of the way, the killer has been following her.
Here, beneath the glamour of the privileged Hamptons community, is a secret long buried but never forgotten. It's bigger than Lilah. It's powerful enough to escape the reach of the FBI. And it's more personal than anyone can imagine. Because it's hiding in Lilah's own past. To fight it, she's forced to turn to her lethally tempting ex, Kane Mendez. He's an expert at bringing out Lilah's darkest impulses. If she plans to survive, she's going to need them.
My Review
I've had Murder Girl in my kindle waiting for me to finish it since this past summer. I've been in a reading funk since then, but now I'm back at it. It may be due to the holidays coming up and also making time for myself again. I finally finished Murder Girl and I'm so happy I did. Although, I now have to wait until March for the third book to come out.
Lisa Renee Jones knows how to suck me into her well-defined stories and in-depth characters who I either love or hate. In Murder Girl though, Lilah and Kane are still my favorite characters. Lilah's family members and the bad guys are not the ones I really like at all. Lilah is an FBI profiler who is back in her hometown after a string of murders across the country brings her there. She knows the killer is an assassin, but the local cops in her hometown don't think so. They would love to pin the blame on Kane, who is Lilah's on again and off again guy who she won't have a REAL relationship with. He loves her though, but Lilah is not a 'relationship' type girl. I wish she would let him in since he has been there through everything with her, especially in the past. He's determined to find out who planned to hurt/kill Lilah and Lilah wants to take care of it herself.
Lilah is learning a lot more about her family after being in her hometown for a while and she realizes they may be apart of something that could actually be behind the assassinations. She doesn't know who to trust, which is why she chooses to handle everything herself. Even though, Kane is who she truly should trust. I realize she has hesitations for a reason because Kane's father is apart of the cartel and she has an FBI badge, which is a huge conflict, but really how could she resist him. He's a very good looking guy at least the way Lisa describes him the story.
Lilah is been stalked in Murder Girl though, which is another issue in the story. She has no idea who it is until someone unlikely tellers her who it is. Murder Girl definitely lives up to its name due to Lilah's character. She's an amazing profiler and her director even knows she's great at her job. Even though it has put herself in some very sticky situations in Murder Girl.
Overall, Murder Girl is just as addicting as the first book and I give it 5 stars. I had a hard time putting it down until I finished it. I really hope that Lilah and Kane hook up even more in the next book, even though I know it's not about the romance in the story, but the actual suspenseful storyline that Lisa Renee Jones has written. I look forward to the next Lilah Love story and I know it's going to be just as amazing as the first two. ?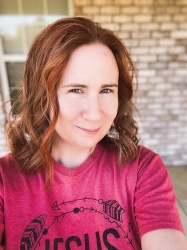 Latest posts by FranJessca
(see all)