Review: 'Naked in Death' by J.D. Robb #InDeathReadALong
January 22, 2020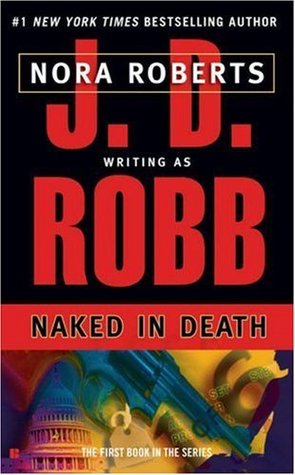 Naked in Death
by
J.D. Robb
Series:
In Death #1
Published by
Berkley Publishing Group
on July 1, 1995
Genres:
Romantic Suspense
Format:
eBook
,
AudioBook
Source:
Purchased
Goodreads
Purchase at
Amazon
|
Barnes & Noble

Here is the novel that started it all- the first book in J.D. Robb's number-one New York Times-bestselling In Death series, featuring New York homicide detective Lieutenant Eve Dallas and Roarke.
It is the year 2058, and technology now completely rules the world. But New York City Detective Eve Dallas knows that the irresistible impulses of the human heart are still ruled by just one thing: passion.
When a senator's daughter is killed, the secret life of prostitution she'd been leading is revealed. The high-profile case takes Lieutenant Eve Dallas into the rarefied circles of Washington politics and society. Further complicating matters is Eve's growing attraction to Roarke, who is one of the wealthiest and most influential men on the planet, devilishly handsome... and the leading suspect in the investigation.
---
I'm a newbie to J.D. Robb's books and have been meaning to read the In Death series. I decided to sign up for the #InDeathReadALong hosted by @UTCBookBlog and @PNRbookloverreviews, so I can finally read this series. I'll read a book a month, and eventually catch up with the series. (Hopefully)
The first book, Naked in Death, was written back in 1995, and I was twelve years when it originally came out. Now it's 2019, and J.D. Robb is having her 50th book come out in the series. That's friggin' amazing!
The book is set in the year 2058, where guns are illegal, prostitution is legal, and real coffee is nonexistent or at least hard to come by in this futuristic world. Crime is still going on in this futuristic world, but it's different from today's world. Although, the main female protagonist, Eve Dallas, is finding out guns that are supposed to be illegal are being used for the latest murders that she's trying to solve. Eve Dallas is a New York police lieutenant, and she's one bad-ass female. I loved her character in the story and can't wait to read the rest of the series and see her grow. She's one copy that will do anything to find the killer, even put herself in danger a few times. She'll also find herself infatuated with one of the men she believes to be a suspect. Roarke is a wealthy businessman who's Irish and sexy as hell in the book. He's fascinated with Eve right away and doesn't know why at first. He's determined to protect her and help her, even when she doesn't want his help. Although, he's kind of hard to resist. I know I couldn't resist his charm and sexiness in the story.
J.D. Robb did a fantastic job introducing the characters and building up the world in this book. I can't wait to dive into the second book next month because I need more Eve and Roarke. Their attraction to each other is intense. Poor Eve had no way of walking away from Roarke. I think if she would've, I would be upset with her.
The plot though of the story is what had me on the edge of my seat. Yes, Eve and Roarke was a significant part of the story, but I wanted to figure out who was behind murdering prostitutes. Eve was determined to find the killer, especially since the killer kept leaving her videos of each murder. You'll be shocked by who it is at the end. I know I was after I found out.
Warning ahead of time they're some dark triggers in this book. If you are not comfortable with rape, then you may want to skip those parts of the book. I know there was a dark part in the book that made me uncomfortable, but I powered through it because it's a big part of one of the character's back story.
Now, I'm waiting anxiously for February to get here so that I can read the second book in the series. Thank goodness my library has the books, so I can make sure to have them when I need to read them.

This post contains affiliate links you can use to purchase the book. If you buy the book using that link, I will receive a small commission from the sale. It will help sponsor future giveaways but costs you nothing extra. You can read the full disclosure underneath the Privacy Policy.
---
---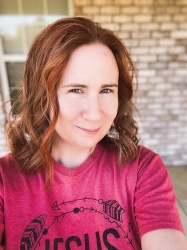 Latest posts by FranJessca
(see all)