Review: 'One Woman' by Lisa Renee Jones (Blog Tour)
September 17, 2019
I received a complimentary copy of the book from the author in exchange for an honest review. This does not affect my opinion of the book or the content of my review.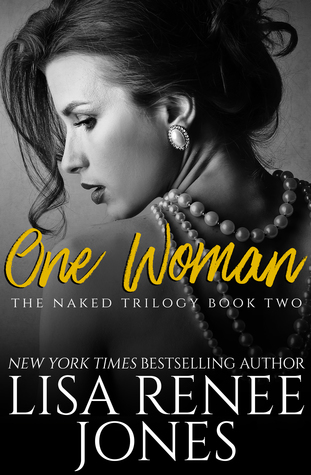 One Woman
by
Lisa Renee Jones
Series:
Naked Trilogy #2
Published by
Self-Published
on September 17, 2019
Genres:
Contemporary Romance
Format:
eBook
Goodreads
Purchase at
Amazon
|
Barnes & Noble
|
Kobo

The second book in the dangerously sexy Naked Trilogy by New York Times bestselling author Lisa Renee Jones

Emma and Jax came together in the midst of secrets and lies, but in a castle in Maine, they seek passion and sanctuary. What they find is a mystery that could stretch beyond all their expectations. And what Emma finds is danger.

One Woman begins where One Man ended, with Emma one step from death and Jax the only man who can save her.
One thing readers will find helpful before diving into one of Lisa Renee Jones series/trilogy books is how she summarizes the previous book before diving back into the next book. One Woman picks up where the first book One Man left off at the end. The first chapter alone in this book though will suck you back into the storyline.
Emma and Jax spend a lot of time in the second book learning more about each other at Jax's family castle, but there are still secrets between the two characters. Those secrets could end up splitting them apart, although Jax is in love with Emma and tries everything to convince Emma of his love for her in this book. He stands up for her several times in this book, even after finding out what happened to her with her ex-boyfriend York. I can't stand Emma's ex-boyfriend and have a more significant reason why not to like him after something is revealed about him.
Emma has trust issues though and doesn't know who she can trust. This bothered me about her in this book because she was always running to her conclusions. She knows Jax had his reasons on why he came to her at first, but in this book, several secondary characters make me question their motives. I now believe Jax is fully into Emma and would do anything for her after reading the second book in the trilogy. There's also the fact that he hired the best to protect both himself and Emma.
Savage is in this book quite a bit, so readers are going to enjoy Savage's banter with Jax and Emma. Jax's brother, his brother's fiancée, Emma's brother, and some of the workers around the castle though are questionable on their motives. There is a lot of scary moments for Emma in this book, but there is also a lot of steamy moments between herself and Jax. This book brought the steam with the two characters. 
The second book in the Naked Trilogy is going to leave readers wanting more, especially with another cliffhanger. I think I have an idea on who is behind everything, but that could change in the last book in the trilogy. There's the fact that Lisa likes to throw readers for a loop at the end. I can't wait until the last book in the trilogy after reading this book. Both Jax and Emma deserve a HEA.
---
Story Rating: 4 stars
Steaminess Rating: 4 stars
Standalone or part of series: Part of a trilogy and highly recommend reading in order.
Do I recommend this book? Yes.
Will I read other books from the author? Yes.
Tropes/Elements: Enemies-to-Lovers (Kind Of); Millionaires/Billionaires Romance
Hero: Whiskey Business Owner (Family Owned)
Heroine: Heiress to Family Business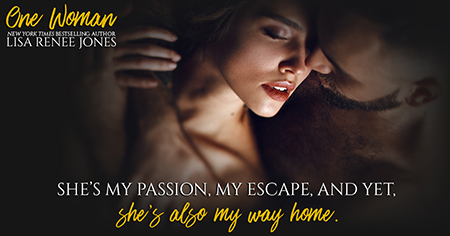 Jax's jaw tenses, he cuts his stare, and that says all I need to know. "What are we doing Jax?" I demand. "We're poison to each other." I turn away and charge toward the bedroom, and I don't stop at the door. I already found my suitcase and took it to the bathroom. I had to brush my teeth because I imagined myself kissing Jax. I imagined all these wonderful things with him, but that can't happen now.
I hurry through the room, and I've made it halfway to the bathroom, just past the bed, when Jax catches my arm. Heat rushes up my arm, and it's not all about anger. It's about this man touching me. It's about this man and how much I want him, how much I even feel as if want has transformed to need. I whirl around, intent to confront him, but I fail. He drags me against him, all those hard muscles absorbing all the softer parts of me, and the words linger on my tongue, but never leave my mouth.
"What are we doing?" he demands, and he doesn't give me time to reply. "This." His mouth closes down on mine, and I try to fight, no, I tell myself to fight, to push back, to save myself before I go down and never find my way back up. But I don't fight. I don't even try to save myself.
His mouth closes down on mine, and the taste of him, all man and demand, undoes me. I sink into his big, powerful body, as my tongue meets his. I'm all in, kissing him like there is no tomorrow, and maybe there isn't, maybe there can't be, but right now, right now, I reject that idea. I drink him in the way he's drinking me in until his mouth is gone, his breath a warm whisper, as he says, "That. Over and over again, with no end I want to imagine. We're not bad for each other. We're not poison. Say it. We're not poison."
But I can't say it.
How can I say what I'm not sure I believe?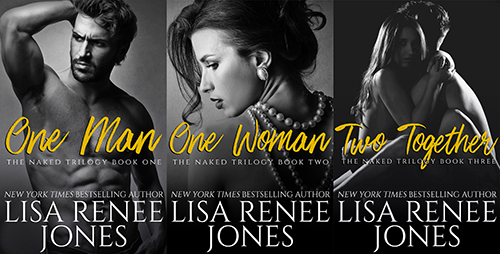 ONE MAN (book one) – Available Now
Apple | Amazon Universal | Nook | Kobo | Audible
ONE WOMAN (book two) – Available Now
Apple | Amazon Universal | Nook | Kobo
TWO TOGETHER (book three) – November 19th
Apple | Amazon Universal | Nook | Kobo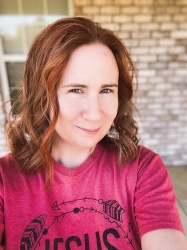 Latest posts by FranJessca
(see all)