Review: 'Polaris Rising' by Jessie Mihalik
August 23, 2019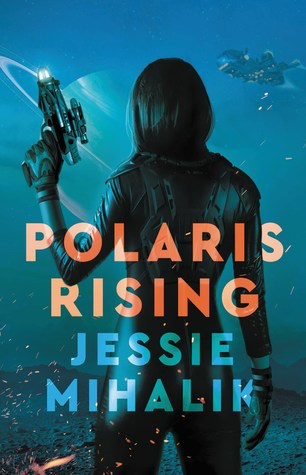 Polaris Rising
by
Jessie Mihalik
Series:
Consortium Rebellion #1
Published by
Harper Voyager
on February 5, 2019
Format:
Paperback
Source:
Library
Goodreads
Purchase at
Amazon
|
Apple
|
Google Play
|
Kobo

A space princess on the run and a notorious outlaw soldier become unlikely allies in this imaginative, sexy space opera adventure—the first in an exciting science fiction trilogy.
In the far distant future, the universe is officially ruled by the Royal Consortium, but the High Councillors, the heads of the three High Houses, wield the true power. As the fifth of six children, Ada von Hasenberg has no authority; her only value to her High House is as a pawn in a political marriage. When her father arranges for her to wed a noble from House Rockhurst, a man she neither wants nor loves, Ada seizes control of her own destiny. The spirited princess flees before the betrothal ceremony and disappears among the stars.
Ada eluded her father's forces for two years, but now her luck has run out. To ensure she cannot escape again, the fiery princess is thrown into a prison cell with Marcus Loch. Known as the Devil of Fornax Zero, Loch is rumored to have killed his entire chain of command during the Fornax Rebellion, and the Consortium wants his head.
When the ship returning them to Earth is attacked by a battle cruiser from rival House Rockhurst, Ada realizes that if her jilted fiancé captures her, she'll become a political prisoner and a liability to her House. Her only hope is to strike a deal with the dangerous fugitive: a fortune if he helps her escape.
But when you make a deal with an irresistibly attractive Devil, you may lose more than you bargained for . . .
I borrowed Polaris Rising by Jessie Mihalik from my local library, and I had a hard time putting down this book. I loved every minute of reading this heart-pounding action-packed book. I also bought the audiobook version of this book, so I could listen to it when I was cleaning.
Polaris Rising is set in the future, and it's all about a space princess, Ada von Hasenberg, who has been missing for two years now in outer space away from her family. She didn't want to marry the guy that her father had tried to set her up within the story. The whole marriage was going to be a sham due to her father wanting to be a spy on her future husband. She never wanted to be a spy and wasn't into the political parts of the arrangement. Now, two years's later, she's been caught and is being taken back to her home planet to face the consequences and finally marry the man she was supposed to in the beginning. Fortunately, she gets locked away in the same area as Marcus Loch. Marcus Loch is known as the Devil of Fornax Zero since he was rumored to have killed his entire change of command during the Fornax Rebellion. He has a massive bounty on his head, and the captives that caught him are taking him back to the Consortium to face his death. Ada will trust Marcus if he helps her escape, but of course, he may be too dangerous to trust, but he is one sexy creature in this book.
The two unlikely characters end up sticking with each other and helping each other. They get into certain situations though and end up getting help from others to assist in evading Richard Rockhurst, who is the man that Ada was supposed to marry. He wants her now for something else and Ada and finds out the truth about he wants to do with her.
This book had me on the edge of my seat wondering if Ada would ever get a chance to relax without having someone around the corner trying to get her. There was also the issue of Marcus getting captured too. I loved how Jessie Mihalik had me wanting more after I finished this book.
I've found a new genre that I love since I haven't read much of Science Fiction Romance. If you are a fan of Sci-Fi romance or have never read the genre before and are looking for a book to break you into the genre, then this is the book for you. Jessie Mihalik is going on my auto-buy list now, and I'm counting down to the second book in the series that releases this Autumn. I can't wait for Ian and Bianca's story.
---
Story Rating: 4.5 stars
Steaminess Rating: 3 stars
Standalone or part of series: Part of series.
Do I recommend this book? Yes, most definitely.
Will I read other books from the author? Yes. I can't wait until the next book in the series.
Tropes/Elements: Bad Boy; Royalty
Hero: Dangerous; Alpha; Ex-Con
Heroine: Space Princess; Runaway Bride; Kick-butt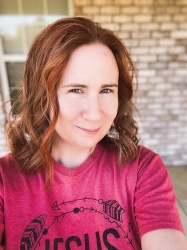 Latest posts by FranJessca
(see all)