Review: 'Promise Me This' by Sarah Ashley Jones
June 27, 2013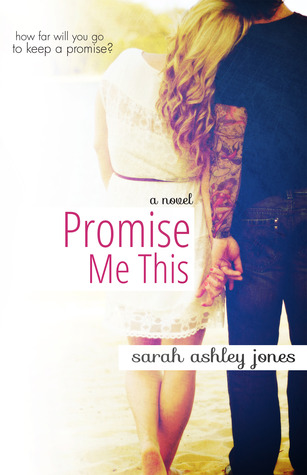 Promise Me This
by
Sarah Ashley Jones
Series:
Promise Me #1
Published by
Self-Published
on June 17, 2013
Format:
eBook
Source:
Purchased
Goodreads
Purchase at
Amazon

Welcome to the South - where the tea is sweet and the accents are sweeter. This Southern way of life is all Charlie has ever known. It's not until she loses the only person who pushed her to break free of the Southern Belle mold that she starts living the life she needs and not the life her parents forced on her.
Jhett has lived on the edge for as long as he could remember - constantly teetering back and forth between being a rock star and living a normal life. His rebellious and sometimes arrogant attitude is known to get him into trouble, especially with the girls who hang on his every move.
Charlie never thought that a trip to pack up her brother's apartment would leave her feeling even more unsettled about the grainy details of her brother's death. Her quest for information leads her straight to his old hangout and into arms of Jhett, who suspiciously knows more about her situation than he ever should.
Only a few questions remain - Can you trust someone based on their word alone? And if you make a promise, how far will you go to keep it?
My Review
I read this book last month, and I am just now getting to the review. (*hangs head*) Life had put my reading/reviewing on hold due to the move to Florida and college finals, and now life is finally getting back to normal. (*thank goodness I was having reading withdrawals and snapping at hubs too much*)
Promise Me This has to be one of my favorite New Adult books I have read this year so far. Sarah Ashley Jones does a fantastic job telling Charlie's story and how she ends up meeting the irresistible and sexy Jhett (which I LOVE his name by the way). It is not at the best of times though due to her losing brother to an accident. She is taking it hard, but she finds out that there are people there to help her get through it. When she meets Jhett, she finds out things she never knew about her brother. Jhett is automatically intrigued by Charlie and feels like he already knows her due to her brother.
He wants to help her realize what she wants in life due to what Charlie's brother was trying to help her within the story. Charlie has to cut the strings back home, and this may be the only way of doing it. Of course, her family is not supportive, but it helps when you have a sexy boy helping you realize what you have been missing out on all along.
Charlie is about to find out what she should do with her life and how she can do anything. Her brother was trying to help her figure it out and now she can.
Although, Sarah Ashley Jones does throw in some dilemmas between Charlie and Jhett that Charlie has to question, who she should trust. I was a little weary when it came to Jhett's sister and a few other characters.
This book gives you the angst and tension that New Adult gives as far as the genre. It also gives you a troubled character like Jhett, who has secrets that come out at the end of the book.
Sarah did a fantastic job building up to the end and how she ended it. She did not leave you hanging although I am already missing Jhett. I need some more of him.
He had to be the sweetest guy I have ever read in a New Adult book. He was always there for Charlie even at the end. Seriously, he won my heart.
I give this book 5 full moons and highly recommend it to New Adult genre readers out there.
I will warn you this book may require tissues due to some parts making you cry, or you will need some cold water to cool down after some of the scenes between Jhett and Charlie.
This is Sarah's debut novel, and I am a big fan after reading it. I look forward to what she brings out next. =)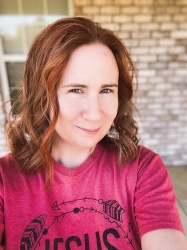 Latest posts by FranJessca
(see all)