Review: 'Reunion in Death' by J.D. Robb
March 23, 2021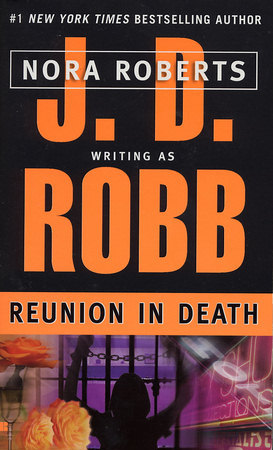 Reunion in Death
by
J.D. Robb
Series:
In Death #14
Published by
Berkley Books
on March 5, 2002
Genres:
Romantic Suspense
Format:
Paperback
Source:
Purchased
Goodreads
Purchase at
Amazon
|
Barnes & Noble

A birthday bash sets the scene for a frightening reunion with a killer from Eve Dallas' past...
At exactly 7:30 p.m., Walter Pettibone arrived home to find more than a hundred friends and family shouting, "Surprise!" It was his birthday. Although he had known about the planned event for weeks, the real surprise was yet to come. At 8:45 p.m., a woman with emerald eyes and red hair handed him a glass of champagne. One sip of birthday bubbly, and he was dead.
The woman's name is Julie Dockport. No one at the party knew who she was. But Detective Eve Dallas remembers her all too well. Eve was personally responsible for Julie's incarceration nearly ten years ago. And now, let out on good behavior, she still has nothing but bad intentions. It appears she wants to meet Dallas again—in a reunion neither will forget...
---
Reunion in Death is the fourteenth book in the In Death series written by J.D. Robb. This book was one I had a hard time putting down. I even got mad when I couldn't read it due to other obligations. I needed to find out if Eve was going to capture the murderer.
Storyline/My Thoughts: This has to be one of the favorites in the series for me(so far). I know J.D. Robb will give me more favorites, but this one was full of everything I love in the Romantic Suspense genre. It had a killer on the run that Eve Dallas had already put behind bars, but this killer is out for revenge. The killer is also female, which writers don't have the killer as female (most of the time). Well, J.D. Robb gives us all kinds of killers, and sometimes these killers will provide you with nightmares. In this case, though, this one is trying to best Eve, and she's out to make it known that Eve and her husband is a target. I didn't like this killer and wanted Eve to catch her. When you are reading this book, you will find out why this killer is someone Eve can't stand. I don't want to give anything away, but when Eve confronts the killer, the very ending of this book had to be the best scene ever. She apprehended the killer in her way, and everyone let her. 🙂
Another reason why I loved this book was the constant banter and humor in it. I couldn't stop laughing at certain scenes. Eve was not prepared. Eve is put in her place several times in this book by her husband, the doctor Louise, and other characters. Roarke knows how to handle Eve, though, especially when she puts herself in dangerous situations. Eve also needs to realize that Roarke can take care of himself, and she starts to recognize it in this book.
One scene in this book made me mad because readers will get to relive what Eve went through as a kid when she goes back to Dallas. I felt so bad for Eve and felt for Roarke, too. Eve needed to confront her past, and I'm glad that Roarke was there for her.
Standalone or Part of Series: It's part of the In Death series.
Would I recommend this book? Yes, most definitely. This book receives five stars from me. I would recommend this book and the series to readers that love the Romantic Suspense genre. I've said this before if you are a little weary since the series is a big one, don't be. I'm reading 1-2 books a month for the #InDeathReadALong Challenge, and I'm determined to catch up since J.D. Robb is still writing the series. I love the characters, and I love the storylines.

This post contains affiliate links you can use to purchase the book. If you buy the book using that link, I will receive a small commission from the sale. It will help sponsor future giveaways but costs you nothing extra. You can read the full disclosure underneath the Privacy Policy.
---
---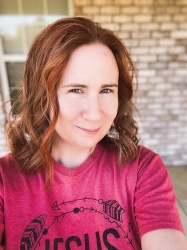 Latest posts by FranJessca
(see all)