Review: 'Rub Down' by Suzanne Rock
September 2, 2013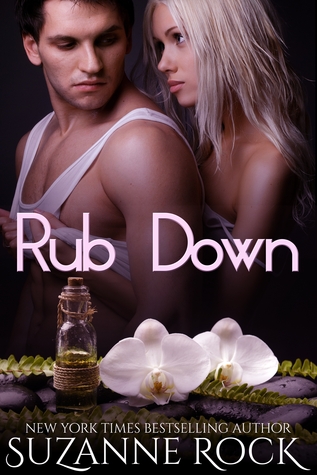 Rub Down
by
Suzanne Rock
Series:
Ecstasy Spa #3
Published by
Smashwords Edition
on April 5, 2012
Genres:
Contemporary Romance
,
Erotic Romance
Format:
eBook
Source:
Purchased
Goodreads
Purchase at
Amazon

Jake longs to turn his friends-with-benefits relationship with Roxanne into something deeper. As coworkers at the Ecstasy Spa, he knows it's against their contracts to be caught dating each other. Roxie seems content with keeping things the way they are, but he dreams of one day taking her hand and leaving the promiscuity and madness of the spa behind. Until then, he takes his frustrations out in his paintings, a secret hobby he has enjoyed since he was a kid. Then one day someone buys one of his oils and comissions him for some more. Suddenly the dream of walking away is a reality. Now if only he can convince flirty and fun Roxie to leave everything she has ever known and run away with him…
This is Book #3 of the Ecstasy Spa and a M/F erotic romance.
Books in the Ecstasy Spa Series:
Quick FixAromatherapyRub Down
The Great EscapePressure PointMind and Body
Ecstasy Spa: An Erotic Anthology, Part IEcstasy Spa, An Erotic Anthology, Part II
My Review
Rub Down by Suzanne Rock is a perfect quick ebook to read right before bedtime or when you are relaxing on the beach. I read Rub Down when I needed a pick me up after reading a book that did not interest me. I needed something that would get me out of my reading funk and Rub Down cured that funk.
Jake is such a sweetheart in this story, and all he wants is to be with Roxanne permanently in a relationship, but due to their jobs with Ecstasy Spa, they cannot let their current status be known. Jake and Roxanne decided they would be friends-with-benefits. Jake wants more after a while, and he is starting to get protective and jealous of Roxanne taking clients in the Ecstasy Spa. They almost get caught by the owner of Ecstasy Spa, and if they do get fully caught, they both could lose their jobs. Roxanne is determined to keep her job with Ecstasy Spa due to financial issues she has. Jake wants to help Roxanne and realize she could do something else.
Roxanne is more of a strong-willed character, who had her issues, but she did manage to realize the potential of being with Jake.
He does put Roxanne in a difficult situation, but he definitely is honest and wants her to himself entirely.
The sexual scenes between Roxanne and Jake are very steamy. Roxanne and Jake know how to please each other using the jobs they currently have with Ecstasy Spa and including more hotness involved.
This may be a short erotic read, but it will quench your thirst of the genre and will probably leave you begging for more of Suzanne's other books in the Ecstasy Spa series. Each book has its individuals in the stories, and Suzanne mentions the previous characters every once in a while to bring up, how they conquered their love with each other in their job fields.
I give this book 5 full moons and definitely will be diving into the rest of the books in the Ecstasy Spa…because I am one of those readers, who are begging for more. =)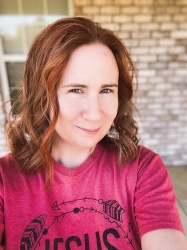 Latest posts by FranJessca
(see all)