Review: 'Salvation' by Noelle Adams
May 1, 2014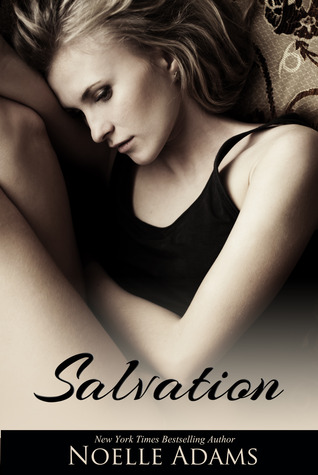 Salvation
by
Noelle Adams
Published by
Self-Published
on February 21, 2014
Genres:
Contemporary Romance
Format:
eBook
Goodreads
Purchase at
Amazon
|
Apple
|
Google Play

You get to the point where you can just say it. There was never anything special about me, except my father is rich and important. That's why it happened.
It was just a normal Tuesday afternoon. I was twenty-three and thinking about my new designer boots. They kidnapped me for ransom. They raped me before I was rescued. My therapist says that talking about it means I'm starting to heal.
I don't really think I am.
It's even harder to talk about Gideon. He couldn't save me when it really mattered, so he keeps trying to save me now. He refuses to give up on me, and I can't make him understand. There are some things you just can't be saved from.
Salvation is a love story that follows a difficult path of healing after sexual assault. It is a true romance, but it addresses very hard issues, including rape and attempted suicide. The novel is not, however, about captivity and violence. It is about love, healing, and hope.
My Review
Salvation is the first book I've read from Noelle Adams and it definitely was not like any other book I've read before. Noelle Adams gives a story where the main character goes through something very dramatic and tries to heal from it.
Right from the beginning Noelle throws us into the traumatic event that happened to the main character, Diana who is telling the story. (If you are not comfortable reading about rape or abuse, then this book may make you uncomfortable while reading it…especially in the beginning.) Diana ends up being kidnapped due to her father's business and she gets put in a situation which is going to change her.
In Salvation, Noelle had me gripping my Kindle due to what happened to Diana and what she continued to go through. The poor girl needed someone there for her and she kept pushing people away. The person who was there during the traumatic event that happened to her, happened to be a FBI agent who's cover gone blown. The guys that kidnapped Diana were going to kill him eventually due to finding out about him being an FBI agent. Gideon tried everything to prevent what happened to Diana from occurring, and then he continued to be there for her afterwards. Diana just wanted to live her life in solitude and try to forget what happened. Gideon tried to convince her, he could be there to help her, but she didn't want to string him along.
I immediately felt very sympathetic towards Diana due to what she went through and continued to go through in the book. But she needed someone there to guide her on helping her get through everything, and with her pushing people away she kept making herself worst off. There were times I wanted to either hug her or slap her due to what she was continuously putting herself through and Gideon. Gideon immediately grew on me on how he didn't even know her and wanted to protect her. He even continued to be there in the background or he would show up at the right moment to save Diana.
I would have loved to find out more about Gideon, and what he went through after what happened during the incident in the beginning of the book with him. There were things mentioned that he was trying to deal with, but never really got cleared up. I also would have loved to find out more about Diana's father. He gets mentioned throughout the book, but never makes a major appearance.
Other than that, this book is definitely one book that will put you through some emotions. Noelle gives you a story of a woman who is dealing with the struggle she went through, and trying to be normal again. Noelle did not make it easy for her character, Diana, but she gives you something that people who suffer with after a traumatic event happens in their life. There is physical pain and afterwards, emotional pain. I'm so glad though that Diana does get her HEA eventually. It takes time getting there, but Noelle gave her such an amazing person to help her get that HEA.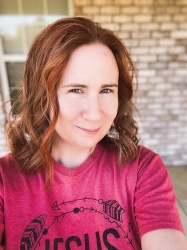 Latest posts by FranJessca
(see all)