Review: 'Satisfaction Guaranteed' by Lauren Blakely
April 25, 2023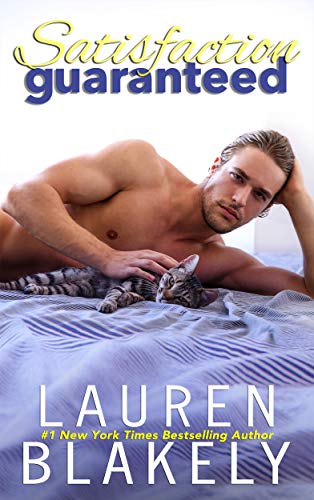 Satisfaction Guaranteed
by
Lauren Blakely
Series:
Always Satisfied #1
Published by
Lauren Blakely Books
on June 10, 2019
Genres:
Contemporary Romance
Format:
AudioBook
,
eBook
Source:
Purchased
Goodreads
Purchase at
Amazon
|
Barnes & Noble

an alternate cover edition can be found herePlease Note: This edition includes the prequel novella, Delayed Satisfaction.
The first rule of working together? Don't fall for the boss's daughter. Definitely don't fall for her when you're trying to buy the business.
The trouble is Sloane is smack dab next me from 9 to freaking 5. And she's as captivating, brilliant, and sexy as ever, which means I'm taking more than the recommended dosage of office romance temptation every day. Make that every single second, because she's not only "the one" -- she's the one who got away.
But she's the very definition of off-limits, so I keep my hands to myself. Fine, we might flirt. Okay, we do indulge in the occasional dirty text. And there was that one time when we kissed on the street. But we've been good since then.
Until the night she issues me a challenge -- seven nights of O lessons and then we walk away. Sounds like a simple arrangement.
But I was never good with those kind of rules.
---
I'm back in my Lauren Blakely era and working through her backlist to catch up on all the books she's written since I was introduced several years ago to her books. I'm starting with Satisfaction Guaranteed, which has been on my Kindle since its release. I also nabbed the audiobook whenever I couldn't read the Kindle version. I highly recommend the audiobook, especially since the narrator Jason Clarke, sings in the book. Yes, I said he sings. I loved his voice, and I loved his singing too.
Storyline/My Thoughts: I read the prequel, Delayed Satisfaction, which introduced Sloane and Malone, but it only left me slightly satisfied. I needed more of these two characters and wanted to know if these two would get their HEA. Satisfaction Guaranteed picks up seven years later, and both characters have been living their life rarely running into each other. One day, when Malone meets with his boss, Sloane's father, in hopes of him announcing his retirement to buy the business from him, he drops other news instead. Sloane's father agrees to have his daughter work out of the Veterinarian's office with her animal rescue organization. Malone isn't too thrilled to be in the same office with Sloane, especially since he still has feelings for her after all these years, especially since her father said she was off-limits. 
I loved how Lauren Blakely set up the story of Sloane and Malone years later and how they were forced back together. They focused on their careers while apart and now have a second chance at their romantic story. I could understand better why these two characters decided to go their separate ways and not give in to their instant attraction to one another. They didn't want to tick off Sloane's father. They have grown in their careers and want that relationship they craved seven years ago. Their story was adorable, and I loved the interactions with the animals in the story. I'm a sucker for animals in books. Lauren Blakely gave me those adorable moments, especially when Malone had to interact with animals in the Vet office and Sloane with her rescue animal organization. Both MMCs have a love for animals, and I love them both for it.
I also loved how Malone helped Sloane in this book over a particular issue she had been having, and he was determined to assist her in every way. I don't want to spoil it for anyone who hasn't read this book.
Here's the thing, I wasn't too fond of how the POVs were written in this story because most of the POV was told in Malone's POV and not Sloane's POV. Hers had more notes, lists, and short chapters, which didn't fully explain what she was feeling. I prefer romance books to have full-on dual POVs unless the author specifically wants to keep us in suspense. 
I found Sloane's father a little annoying in the story, but that's due to his issues with the two being together. He should have had no say when he was in several relationships/marriages before he found the one. Here it was his daughter found Malone years ago and still had feelings for him after all this time. He should be happy his daughter found someone she connected with immediately. That's my opinion, though, and other readers may think differently. 
I did mention there was singing in this book by the narrator if you are listening to the audible version. An epilogue at the end is pretty much all singing—just a fair warning to prepare readers.  
I give this book 3.5 stars. It may not be a favorite, but I'm glad these two MCs got their HEA, finally.
I will definitely be reading the rest of this series. One of many reasons why I love Lauren Blakely's books is that they can be read as standalone, but she has couples from other books make appearances.
Standalone or Part of Series: It's part of the Always Satisfied series, but each book can be read as a standalone.
Steam/Spice: 🌶 🌶 🌶
Genre/SubGenre(s)/Trope(s)/Element(s): Romance. Contemporary Romance. Second Chance at Love. Forbidden Romance. Office/Workplace Romance. Veterinarian MMC. Animal Lovers MCs.
Would I recommend this book? Yes. If you enjoy cute Contemporary Romance stories with the following tropes: Forbidden, Second Chance, and Office Romance. Adorable animals are involved in this book, too, which may steal the show from the characters.
Favorite Quote(s): "Hold on to the headboard," I tell her. She reaches up, clasping her hands around the salts. "Why?" "I'll give you something to do with your hands." She smiles at me. "Look at you, always thinking." "So you don't have to. Just feel."
"Fuck my face, Sloane. Do it however you want. Fast, Slow, rough, hard."

This post contains affiliate links you can use to purchase the book. If you buy the book using that link, I will receive a small commission from the sale. It will help sponsor future giveaways but costs you nothing extra. You can read the full disclosure underneath the Privacy Policy.
---
---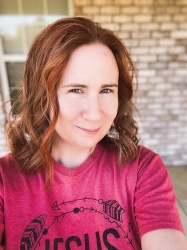 Latest posts by FranJessca
(see all)