Review: 'Shadow Rider' by Christine Feehan
June 20, 2019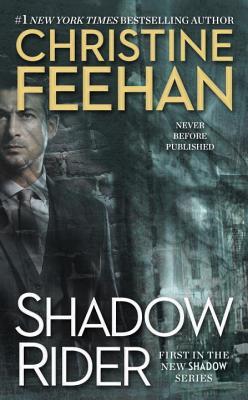 Shadow Rider
by
Christine Feehan
Series:
Shadow Riders #1
Published by
Jove
on June 28, 2016
Genres:
Paranormal Romance
Format:
Paperback
Source:
Purchased
Goodreads
Purchase at
Amazon
|
Apple
|
Google Play
|
Kobo

The #1 New York Times bestselling "queen of paranormal romance"* is back with a sexy new series starring a Chicago crime family that hides a dark, mystical secret...
Whether it's fast cars or fast women, Stefano Ferraro gets what he wants. When he's not fodder for the paparazzi, he commands Ferraro family businesses—both legitimate and illegitimate.
While their criminal activity is simply a rumor yet to be proven, no one knows the real truth. The Ferraros are a family of shadow riders capable of manipulating light and dark, an ability Stefano thought ran in his family alone—until now…
With little left to her name, Francesca Cappello has come to Chicago in hopes of a new life. She wasn't expecting to attract the attention of a man with primal hunger in his eyes, driven to claim her as his to protect and to please. And if he discovers her secret, it could ruin her...
I've had Shadow Rider on my Goodreads TBR list for a while now and finally gave it go due to the fourth book that came out earlier this month (June 2019). I've had a hit or miss with Christine's books I've noticed. I enjoy her writing style though but sometimes can't connect with the characters. This book, in particular, I didn't connect well with either character (hero or heroine). Although, I enjoyed the storyline of this book and where Christine is taking it.
The story follows Stefano Ferraro and Francesca Capello. (I love the heroine's name since it's close to my first name, but I have a 'J' instead of a 'C.') Francesca's best friend Joanna helped her get from California to Chicago to get away from a bad guy who has it out for her. Joanna and Francesa met in college, so they are close to each other. Francesca gains the attention of one of the Ferraro family members, and she's very suspicious of him at first. He comes off as being part of the mafia and being into illegal things. Everyone is scared of the Ferrao family or respect them. Once she gains the attention of one of the family members, Stefano Ferraro then he won't leave her alone. He's always getting on her for things she has no control over at first, or she is no clue of, especially in being in parts of a city that are protected by the Ferraro family. Here's when the characters drive me crazy. Stefano is very bossy and controlling. He's used to getting his way, and Francesca is not used to his personality. She comes off of being scared and naive at times. She has really low self-esteem of herself and she shouldn't. She's a fascinating character on how Christine describes her, but she's been put through a lot. She doesn't have family, but then she has the Ferraro family stepping up to help her.
Stefano can't believe she's one of him since she's a female. Stefano is considered a Shadow Rider. He can manipulate light and dark. I found this part of the book fascinating and loved how Christine wrote and went into detail of Shadow Riding. This is not something I read before, and I was intrigued by it.
Now there is a lot of characters introduced in Shadow Rider that I wrote down everyone's name in a book so that I can remember them all. Christine has a way of adding quite a bit of characters, which I don't mind at all because that tells me lots more books to be written. I was interested in learning more about the other Ferraro family members. The mother drove me crazy though in the story. You find out a lot about how the brothers and sister of the Ferraro family were treated in this book. Stefano has some family drama that he is dealing with on top of keeping Francesca protected by the bad guy that has it out for her.
Overall, I enjoyed the first book. It didn't get a higher rating from me, but I will be checking out the rest of the series. Oh…and if you are audiobook listener then you will find out the narrator is Jim Frangione who also narrates the Black Dagger Brotherhood series. He's one of my favorite narrators, so I devoured the audiobook in no time when listening to it. He always manages to bring characters to life for me.
---
Story Rating: 3.5 stars
Steaminess Rating: 3 stars
Standalone or part of series: Part of series, but a different couple for each book.
Do I recommend this book? Yes.
Will I read other books from the author? Yes.
Tropes/Elements: Fated Mates; Suspense
Hero: Shadow Rider; Sexy; Rich; Bossy; Controlling; Jealous
Heroine: Orphaned and sister was murdered; Very low self-esteem; Scared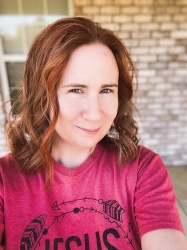 Latest posts by FranJessca
(see all)