Review: 'Shadow's Seduction' by Kresley Cole
February 20, 2022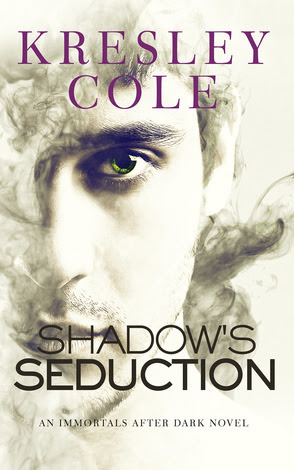 Shadow's Seduction
by
Kresley Cole
Series:
Immortals After Dark #16
Published by
Valkyrie Press
on February 28, 2017
Genres:
MM Romance
,
Paranormal Romance
,
LGBT Romance
Format:
Paperback
Source:
Purchased
Goodreads
Purchase at
Amazon
|
Barnes & Noble

In this scorching Immortals After Dark/Dacian novel, #1 New York Times bestselling author Kresley Cole brings together a wicked vampire prince used to getting everything he desires and a demon warrior who always felt like an outcast.
A NIGHT OF DEBAUCHERY . . .
Prince Mirceo Daciano and his new friend, Caspion the Tracker, comb the streets of Dacia, drunkenly seeking out pleasures of the flesh. In what should have been a typical night, they coax a bevy of nymphs to bed. To impress their females, the demon and the vampire kiss on a dare.
CHANGES THEM FOREVER . . .
Once they finally break away from their soul-searing kiss, they find themselves alone--and shaken. Had they imagined their explosive chemistry? Obstacles--ranging from a death sentence to exile in a war-torn dimension--threaten to destroy their lives . . . and the vulnerable promise in that one kiss.
HOW LONG CAN THEY RESIST THE FIRE THAT BLAZES BETWEEN THEM?
Even if Mirceo accepts Caspion as his fated mate, the seductive vampire still must convince the stubborn demon that their bond is forever. And any royal Dacian union must receive the blessing of King Lothaire, an unpredictable and savage killer. . . .
---
Shadow's Seduction is the sixteenth book in Kresley Cole's Immortal After Dark series. This is my first time reading this book. I know; shame on me for just now reading it. I was busy in 2017 when the book was released. I was working a full-time job that took precedence. I'm just glad I finally read Mirceo's and Caspion's book.
Storyline/My Thoughts: Shadow's Seduction is an M/M Paranormal Romance book, so if you are not used to reading M/M, then this book may not be for you. This is not my first M/M. (Sarina Bowen and Elle Kennedy introduced me to my very first M/M books, and I fell in love with their M/M books, and those are contemporary/new adult.) I was excited and anxious to read Kresley's M/M book. She already won me over with her previous couples in each of the Immortals After Dark books, and I know she can win me over again with this book.
I had a feeling in Shadow's Claim that Caspion was keeping something from Bettina, and now I know what after reading Shadow's Seduction. Caspion is a demon who has had a rough life, and he's also a tracker who can find anyone. (except for the Vrekeners, but that's in Shadow's Claim.) Now, let me say this about Caspion. I'm not a fan of Caspion. Nope. He drove me crazy in Shadow's Claim, and he drove me crazy in this book. He did redeem himself at the end of this book. Don't get me started on how he treated Mirceo. Again, he's not a favorite male protagonist.
Mirceo is what won me over in this book. Mirceo is a Dacian vampire, and I adore him, especially after he was there for his little sister after losing their parents. He also won me over on how he was willing to prove himself for Caspion, but what does Caspion do? He runs and hides for many years in a different realm. Grrr!
Now, there was coaxing to get Caspion and Mirceo together initially. They were drunk and wanted to seek pleasure with nymphs when something happened between Caspion and Mirceo. Caspion is confused, but Mirceo is not.
This book comes off as a slow-burn romance because Caspion doesn't accept being Mirceo's mate at first in the book. It takes Caspion going with Mirceo on a bounty for him to accept their pairing, maybe. When these two do get together, it's steamy.
The most intriguing part of the story is what happens at the end. It involves Lothaire and what he let happen that Mirceo said no to immediately. I hope Kresley Cole lets us know what happens soon in her upcoming book(s). I need to know what happened. (Not going to spoil it for anyone who hasn't read this book yet.)
Overall, this book gets 3.5 stars from me. It may not be a favorite due to Caspion, but I loved its storyline. Here's hoping another Dacian gets their story next. Lothaire has his hands full with being the King over the Dacians. I love how Ellie controls him. =)
Standalone or Part of Series: It's part of the Immortals After Dark series, and I recommend reading in order.
Steaminess: ⭐️ ⭐️ ⭐️
Trope(s): Fated Mates; Slow Burn Romance; M/M
Would I recommend this book? Yes. I would recommend this book to M/M Paranormal Romance readers.

This post contains affiliate links you can use to purchase the book. If you buy the book using that link, I will receive a small commission from the sale. It will help sponsor future giveaways but costs you nothing extra. You can read the full disclosure underneath the Privacy Policy.
---
---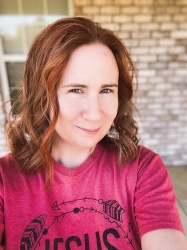 Latest posts by FranJessca
(see all)