Review: 'Shattered Ink' by Laura Wright
October 28, 2013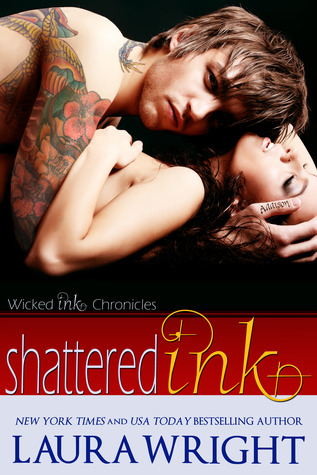 Shattered Ink
by
Laura Wright
Series:
Wicked Ink Chronicles #2
Published by
Self-Published
on October 14, 2013
Format:
eBook
Source:
Purchased
Goodreads
Purchase at
Amazon

AddisonShe is totally and utterly in love. She can't focus, can't sleep. She doesn't want to hang out with friends, doesn't even care if she graduates from college in a week. All she wants is Rush, and her obsession for him is scaring her. Unable to handle the fear that brings up ugly memories of being abandoned as a child, Addison withdraws to protect herself. But that may backfire when an old flame of Rush's reappears in his life.
RushAddison is the only woman he wants in his bed. Hell, he's inked her name into his skin, and he plans on asking her to move in with him. Problem is, she's acting like she doesn't feel the same way about him. It's like something's changed between them. And when an old girlfriend comes back into the picture – stirring up memories and fears about his past – Rush knows that if he and Addison are ever going to have a chance at happiness, it's time to shatter the walls between them once and for all.
My Review
Shattered Ink is one HOT, Steamy novella! CRAP-OLA…I think I am still trying to cool down after reading this book.
Shattered Ink continues with Addison and Rush's story and how they need more of each other. Both of them are missing each other, while they are apart and Rush has broken a big-time oath of his in this book. I'm a little shocked over what he did…but he must love her very much. He LOVES her! He showed so many ways and times in this short novella.
Addison is going through issues in the book due to her friend mentioning how she acts when she is not around Rush. Let's say; she's doing things that make her friend want to vomit several times. LOL
There is a little drama in the book due to Rush's ex-girlfriend showing up, and she's a spit-fire one. I could have slapped her for Addison.
Oh..and we get a sneak into Lisa's head at the end and what she is thinking about Vincent (Rush's co-worker at Wicked Ink).
I NEED LISA and VINCENT's STORY!!!! =)
Laura Wright gives you a very hot short novella with VERY STEAMY sexual scenes between Rush and Addison. Even more scorching than First Ink. Addison is a vixen in this story, and Rush has his hands full with her. =)
I give this book 5 full moons and highly recommend it to readers out there that love books that have the 2nd chance love that gives you tension, hotness, and sexiness all in one.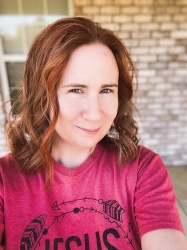 Latest posts by FranJessca
(see all)