Review: 'Spiraled' by Kendra Elliot
October 20, 2020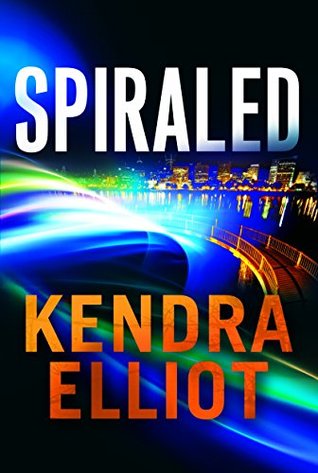 Spiraled
by
Kendra Elliot
Series:
Callahan & McLane #3
Published by
Montlake Romance
on June 2, 2015
Genres:
Romantic Suspense
Format:
Paperback
Source:
Purchased
,
Scribd
Goodreads
Purchase at
Amazon
|
Apple
|
Google Play

FBI Special Agent Ava McLane solves crimes; she doesn't witness them. When she's trapped in a mall without her weapon as a shooter picks off victims, she hides with a wounded teen and prays for her survival.
But that's only the beginning…
An epidemic of mass shootings has swept across Oregon. The young shooters terrify the public, committing random murders before taking their own lives. The task force assembled to solve the case—which includes Ava's boyfriend, detective Mason Callahan—remains stumped. And on top of this chaos, Ava's troubled twin sister reappears, throwing Ava's already-tumultuous life into a tailspin.
An old-fashioned cop with a strong sense of duty, Mason struggles to find the cause of the shootings as workaholic Ava spins ever closer to breaking down. But can one detective save the lives of countless innocents—and prevent the woman he loves from going over the edge?
---
Spiraled is the third book to Kendra Elliot's Callahan & McLane series. This book started immediately with a big bang. I was not prepared for how it began. Kendra Elliot, you had me in shock. How will you put Ava through something like that immediately after what happened in the second book? How will you put poor Mason through it too? These two characters deserve a real vacation away from their job duties for at least a year.
My Thoughts & a little bit of Storyline:
You already have an idea of how I feel about the book from the first paragraph of my review. This book left me shook. I was not prepared. From the beginning to the end of this book, I was on the edge of my bed when reading it. There were shootings left and right, and it felt like Ava is already the one in danger of the group. She was on vacation when the first mass shooting happened in this book. She can't even enjoy a relaxing break from work after what happened in the previous book. I felt for her character. She has some severe PTSD from her kidnapping, and now she's dealing with a mass shooting case. Hasn't she gone through enough, Kendra?
Poor Mason and Ava have gone through enough together, but this one may have almost broken them. I love these two characters, so I was rooting for them to stick together. They need each other more than they know. Mason had a big part in this book on solving who was behind the mass shooting, but he also became very protective of Ava. I adored his character. He knew that Ava already had PTSD from her past cases, and he put his foot down with Ava.
Let's also not forget about Ava's twin sister. Jayne needs help, and Ava knows she can't keep being there for her sister. Ava should be focusing on herself, and everyone knows she needs to take care of herself.
What did I think about the villain(s)? I have no words because this one may cause me nightmares. I can't say it enough, but every villain gets worst in each book that Kendra writes. She ends up topping the next one.
Overall, this book gets five stars from me because I couldn't put it down. I needed to find out who was behind it all. If you are a fan of Romantic Suspense or Mystery Genres, this book/series is for you.
Now, I need to read another book before reading Targeted, but I will be back in this series. I need more of Mason and Ava's story together, especially after the ending of this book.

This post contains affiliate links you can use to purchase the book. If you buy the book using that link, I will receive a small commission from the sale. It will help sponsor future giveaways but costs you nothing extra. You can read the full disclosure underneath the Privacy Policy.
---
---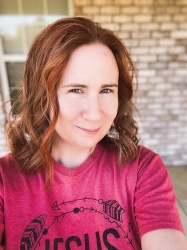 Latest posts by FranJessca
(see all)