Review: 'Survivor in Death' by J.D. Robb #InDeathReadAlong
October 6, 2021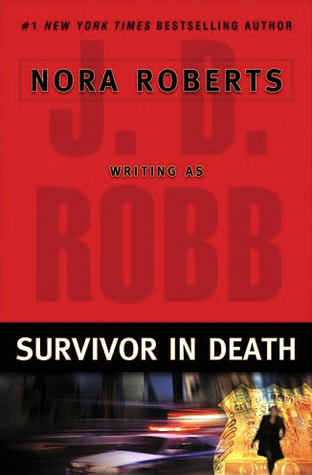 Survivor In Death
by
J.D. Robb
Series:
In Death #20
Published by
Berkley Books
on September 1, 2005
Genres:
Romantic Suspense
Format:
Paperback
Source:
Purchased
Goodreads
Purchase at
Amazon
|
Barnes & Noble

No affairs. No criminal connections. No DNA. No clues. Eve Dallas may be the best cop in the city - not to mention having the lavish resources of her husband Roarke at her disposal - but the Swisher case has her baffled. The family members were murdered in their beds with brutal, military precision. The state-of-the-art security was breached, and the killers used night vision to find their way through the cozy middle-class house. Clearly, Dallas is dealing with pros. The only mistake they made was to overlook the nine-year-old girl cowering in the dark in the kitchen...
Now Nixie Swisher is an orphan - and the sole eyewitness to a seemingly inexplicable crime. Kids are not Dallas' strong suit. But Nixie needs a safe place to stay, and Dallas needs to solve this case. Not only because of the promise she made to Nixie. Not only for the cause of justice. But also to put to rest some of her own darkest memories - and deepest fears. With her partner Peabody on the job, and watching her back - and with Roarke providing the kind of help only he can give - Lieutenant Eve Dallas is running after shadows, and dead-set on finding out who's behind them.
---
Survivor in Death is the twentieth book of J.D. Robb's In Death series. Each book has a different homicide case that Eve Dallas and her team have to investigate. This case in Survivor in Death is going to hit close to home with Eve and Roarke. They will end up doing something that takes them out of their comfort zone. 
Storyline/My Thoughts: This time around, this book involves a whole family being murdered. The only survivor being the 9-year-old daughter who was supposed to be murdered, too. It's up to Eve and her team to keep their witness/survivor from being kidnapped, or worst, killed. Instead of Eve allowing Child Services to take Nixie, the 9-year-old survivor, she takes her into her home. Summerset immediately helps make Nixie comfortable and protects her as his own child. On the other hand, Eve is confused about how to take care of Nixie. Thank goodness for the rest of her team on the force that can assist her.
Eve, Roarke, Peabody, McNabb, Feeney, etc., are determined to find the shadowy men that killed Nixie's whole family. They are not sure who would want to murder Nixie and her family. They are confused about where to start until they finally make a break, but it's much later in the book. Roarke is the most determined to find someone who can take care of Nixie. The family that was supposed to take her in decided to change their minds. It was a difficult decision for them to make, but there is a reason they did in the book. I don't want to spoil it for anyone who hasn't read this book.
It took me a little longer to finish this book, unlike the previous books. The murder of Nixie's whole family and her best friend took a back seat most of the time. The book was mainly focusing on having Nixie in Roarke's and Eve's house. It was funny at times to see Roarke and Eve trying to interact with a child. They are definitely not ready to have children. Poor Eve! She had a lot of issues interacting with Nixie. She tried to avoid Nixie as much as she could, but Nixie did not allow it.
I wanted the story to focus on finding the killers. It also felt rushed at the end when they did find the killers of Nixie's family. This is why I gave the book 3.5 stars. I felt for Nixie in this book because of what she went through and will continue to go through. I'm happy that she does get some closure at the end of this book, and she does get to live with a family that will take care of her. This book may not be a favorite, but I still enjoyed being back with my favorite characters. I feel like all of them are family. =)
Standalone or Parts of Series: It's part of the In Death series by J.D. Robb, and I would recommend reading in order.
Triggers: Murder/Death (family, children, law enforcement, etc.); Torture; Kidnapping
Would I recommend this book? Yes. I always will recommend the In Death series to readers that enjoy the Romantic Suspense genre. In each book, I fall for each character that J.D. Robb has created in this series. I love each character for different reasons. I want other readers to fall for the characters, too. =) I'm so glad I started reading this series in 2020 for the #InDeathReadAlong Challenge.

This post contains affiliate links you can use to purchase the book. If you buy the book using that link, I will receive a small commission from the sale. It will help sponsor future giveaways but costs you nothing extra. You can read the full disclosure underneath the Privacy Policy.
---
---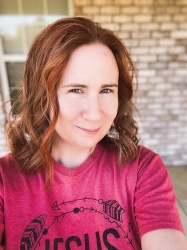 Latest posts by FranJessca
(see all)