Review: 'Sweet Sinner' by Lisa Renee Jones
July 26, 2023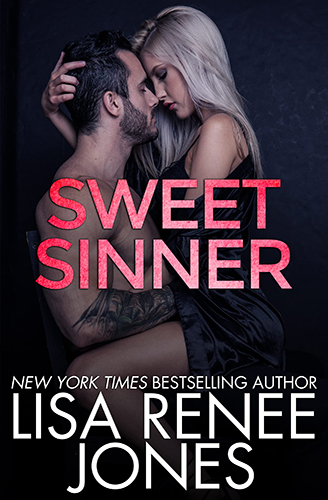 Sweet Sinner
by
Lisa Renee Jones
Series:
Tyler & Bella #2
Published by
Julie Patra Publishing
on March 21, 2023
Genres:
Contemporary Romance
Format:
eArc
Source:
the author
Goodreads
Purchase at
Amazon
|
Barnes & Noble
|
Kobo

Bella Bailey. Tyler Hawk.
A deal sealed with far more than a kiss.
Passion. Mystery. Heartache. Betrayal. Lust. But is it love?
Hang tight for the dramatic, intensely romantic, wildly passionate continuation to the Tyler and Bella series.
---
Forewarning, readers should read Bastard Boss before reading Sweet Sinner because of the cliffhanger and how Sweet Sinner picks up from where the first book ended. Yes, the second book also leaves readers with a cliffhanger, so you must read this trilogy in order.
**Potential Spoilers in my review if you have not read the first book in the trilogy.**
Tyler is dealing with his father from the grave with the will his father left behind and the stipulations of keeping the company and having his trust. The issue is he has to marry, and there's only one woman he wants, but she is persistent in not giving in to Tyler's commands, especially when Tyler is her boss. Bella is determined to keep it professional between her and Tyler, but Tyler won't give up.
I like Bella's character and how she continually fights with Tyler about her decision not to marry him. She's all about her job, and she's amazing at her job, and Tyler knows it. She does give in to Tyler a few times, and it's steamy when they get together. I will admit I loved the push and pull between the characters but did find it sometimes repetitive. It's obvious how they feel one another, but Tyler is friggin' difficult, and Bella is the one who seems to remember they are boss and employee.
Tyler is still an a-hole MMC, especially when it's the only way to express himself. He did have an a-hole of a father who made his life difficult. I understand his character better, especially when it comes to his relationship with his father and previous lovers. I give him props that he's fighting back regarding his father dictating his life. My issue is with his lawyer, Gavin, pushing him to marry women from a list he created; one of those women is Tyler's secretary. There's a scene between the secretary and Tyler, and I liked how Tyler handled it, but it did cause an issue between him and Bella. However, Bella did put Tyler through something with a potential client but not as bad as what she walked in on with his secretary. Tyler is very jealous and won't let anyone get in the way of him pursuing Bella.
Lisa Renee Jones does leave readers hanging with another cliffhanger, and this time it involves Tyler's board members. Did it leave me wanting more? Yes, it did, and I know Lisa will deliver a HEA for Tyler and Bella in a way they deserve. Here's hoping their employer/employee relationship remains in tack, and I expect to read even more steamy scenes between the two. (Tyler is the one who takes charge when he's in the bedroom.)
All thanks to Lisa Renee Jones, I will forever be in my Lisa Renee Jones Era and will always love her books, even if she keeps leaving me with these crazy cliffhangers.
---
Story Rating: ⭐️ ⭐️ ⭐️ ⭐️
Steam/Spice: 🌶 🌶 .5
Single/Dual POV: Dual POV.
Would I recommend this book? Yes. If you enjoy the tropes Boss/Employee and Forbidden and don't mind cliffhangers, this trilogy may be for you.
Genre/SubGenre(s): Romance | Contemporary Romance
Trope(s)/Element(s): Boss/Employee Romance | Office Romance | Forbidden Romance | OTT Jealous/Possessive MMC

This post contains affiliate links you can use to purchase the book. If you buy the book using that link, I will receive a small commission from the sale. It will help sponsor future giveaways but costs you nothing extra. You can read the full disclosure underneath the Privacy Policy.
---
---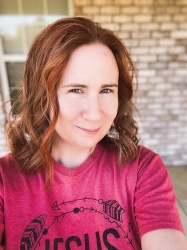 Latest posts by FranJessca
(see all)