Review: 'Tangled in Tinsel' by Trilini Pucci
August 3, 2023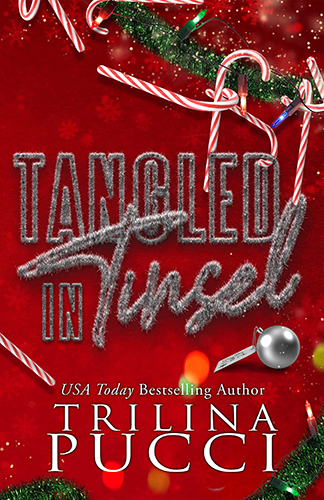 Tangled in Tinsel
by
Trilina Pucci
Series:
Holidates #1
Published by
Trilina Pucci Books
on December 8, 2022
Genres:
Contemporary Romance
,
Romantic Comedy
,
Reverse Harem
Format:
eBook
Source:
Kindle Unlimited
Goodreads
Purchase at
Amazon
|
Barnes & Noble

Imagine being snowed in with four hot successful men.P.S. they've all played the hero in too many of your naughtiest dreams.Problem is, you work for them, and that makes them off-limits.Except now they're looking at you like you're Santa's cookies.And they definitely want to take a bite. Talk about making you reconsider your life choices.These four are aiming for Santa's naughty list, and I'm pretty sure I'm getting:JaceReedAlec...and Colefor Christmas.
It might've started as a decorating job.But it ended Tangled in Tinsel.
---
I've been meaning to check out Trilini Pucci's books since I've been seeing them on my IG for a while, and I finally made time to settle down and read her first book in the Holidates series, Tangled in Tinsel. I love Reverse Harems and was excited to read this book by Trilini Pucci, especially since the FMC gets snowed in with the four men who are her bosses/clients for her Interior Design business.
I knew what I was getting into when I first read the reviews of this book from other readers, stating it is smutty and will not have much of a plot or character development. Did I enjoy it, though? I did at times, and I recommend it to readers looking for a smutty-driven book. I love smutty books, but I'm a praise girl and not a degradation girl. This book does have some 'good girl' moments, but there is more degradation. Readers who enjoy degradation will enjoy this book.
One of my favorite things the author did was not describe the FMC; Samantha looked like the whole time I read her POV. She did describe the MMCs, and each had different looks and qualities, but they were all equally into Samantha, and readers will get their POVs too. The men were dirty talkers, and I loved that they were good friends and were all about sharing. I loved how they listened to Samantha when she asked them questions about what to expect from them, and they considered her concerns and thoughts in the process. She had a say in what they did and had every fantasy she wanted with them and more. It was a good smutty read, which is precisely what I expected.
Here's where the book lost me, and it had to be the age of the characters. The characters were in their thirties and forties and sometimes didn't act their age, which threw me off. They acted younger, in my opinion. There was also Samantha's sister and how she drove me crazy whenever she was in the story. I found her character annoying, especially when she was trying to thirst over the men, too, that Samantha was with. I'm hoping I like her character in the next book, which focuses on her, but in this book, I didn't like her.
I'm glad I read my first Trilini Pucci book because now I'm checking other books she's written, and I will give the next book a read, too.
---
Story Rating: ⭐️ ⭐️ ⭐️ .5
Steam/Spice Rating: 🌶🌶🌶🌶.5
Single/Dual/Multiple POVs: Multiple POVs. (Mainly the FMC POV, though)
Would I recommend this book? Yes, if you enjoy a very smutty reverse harem book.
Genre/SubGenre(s): Romance | Contemporary Romance | Romantic Comedy | Reverse Harem
Trope(s)/Element(s): Holiday Romance | Forced Proximity | Forbidden Romance | Boss/Client Romance | Why Choose | Spicy AF

This post contains affiliate links you can use to purchase the book. If you buy the book using that link, I will receive a small commission from the sale. It will help sponsor future giveaways but costs you nothing extra. You can read the full disclosure underneath the Privacy Policy.
---
---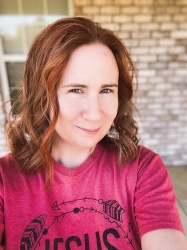 Latest posts by FranJessca
(see all)