Review: 'Taurus' by Gemma James (#KUweekendreadathon)
December 28, 2019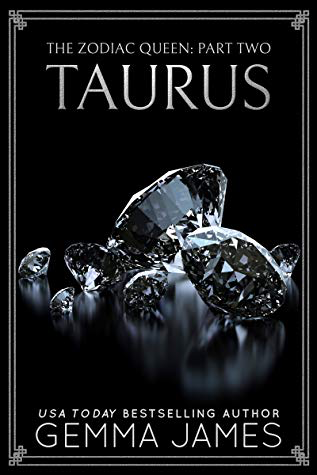 Taurus
by
Gemma James
Series:
The Zodiac Queen #2
Published by
Self-Published
on December 10, 2019
Genres:
Dark Romance
Format:
eBook
Source:
Kindle Unlimited
Goodreads
Purchase at
Amazon

Twelve men. A virgin queen. One arranged marriage.
Twelve diamonds.That's the number of precious stones in my crown.And when I break one of Heath Bordeaux's stringent rules, I lose one.Earning it back entails pain and degradation.No one can save me from his reign.Not even Liam Castle.

Part 2 of the Zodiac Queen.

---
I almost forgot about the second book in the Zodiac Queen series released in December, until I went through my Kindle Unlimited books I needed to read. Thank goodness I checked. Now I have to wait until January for the third book to release, but I'm thankful I got to read Taurus.
Although the second book didn't get a high rating like the first one, that is something to do with the sadistic controlling Heath Bordeaux. He's the Master of House of Taurus, and he has secrets. Poor Novalee is put through a lot with Heath. He makes her get on her knees whenever he walks in the room, and she is not to make eye contact with him. If she fails any of the rules he gives her; she loses one of the twelve diamonds that are to be placed on the crown he made for her. She also will be punished, and she got a taste of the dungeon and punishment with Heath, and let's say it wasn't pleasant. Heath is nothing like Liam, who is the House of Aries.
Novalee learns quickly in the month she's with Heath that he is not one of the nice ones, and she finds out the truth about him. I felt for her the whole time she was with Heath. She gets to meet his manservant that ends up becoming friendly to her, but Heath doesn't let her forget her place in his House. It wasn't very easy to read certain parts of this book compared to the first one. I was uncomfortable with Novalee. Poor girl! I was glad when it was finally over for her. Although, there was one particular scene in this book that was HOT and off the charts. It involved another one of the guys that I won't mention because it will give it away.
Now it's onto House of Gemini for Novalee, and let's hope she doesn't have to deal with the craziness she dealt with within the House of Taurus. I can't wait to read it in January. I'm anxious to find out who Novalee ends up with, though, and hoping there is a happily ever after for her. I'm crossing my fingers.
If you enjoy Dark Romance that involves bondage and uncomfortable situations, then this series is something to check out. Be prepared though there is not a lot of romance in the second book. It's more hatred than anything.

This post contains affiliate links you can use to purchase the book. If you buy the book using that link, I will receive a small commission from the sale. It will help sponsor future giveaways but costs you nothing extra. You can read the full disclosure underneath the Privacy Policy.
---
---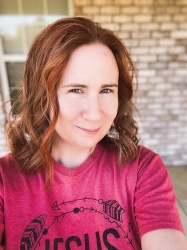 Latest posts by FranJessca
(see all)