Review: 'The Kiss Quotient' by Helen Hoang
May 7, 2019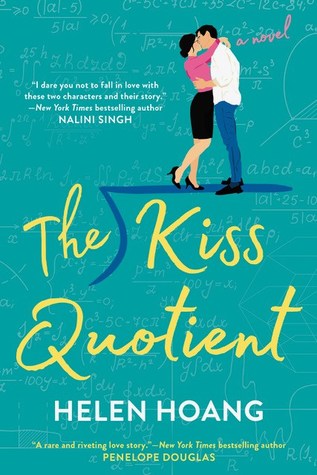 The Kiss Quotient
by
Helen Hoang
Series:
The Kiss Quotient #1
Published by
Berkley
on June 5, 2018
Genres:
Contemporary Romance
Format:
AudioBook
Goodreads
Purchase at
Amazon
|
Apple
|
Google Play
|
Kobo

A heartwarming and refreshing debut novel that proves one thing: there's not enough data in the world to predict what will make your heart tick.
Stella Lane thinks math is the only thing that unites the universe. She comes up with algorithms to predict customer purchases — a job that has given her more money than she knows what to do with, and way less experience in the dating department than the average thirty-year-old.
It doesn't help that Stella has Asperger's and French kissing reminds her of a shark getting its teeth cleaned by pilot fish. Her conclusion: she needs lots of practice — with a professional. Which is why she hires escort Michael Phan. The Vietnamese and Swedish stunner can't afford to turn down Stella's offer, and agrees to help her check off all the boxes on her lesson plan — from foreplay to more-than-missionary position...
Before long, Stella not only learns to appreciate his kisses, but to crave all the other things he's making her feel. Soon, their no-nonsense partnership starts making a strange kind of sense. And the pattern that emerges will convince Stella that love is the best kind of logic...
My Review
I listened to The Kiss Quotient during the Romanceopolyathon (April 8th – 14th) for the Romanceopoly (Library) Challenge. I enjoyed this book when listening to it and liked the narrator, Carly Robins who narrated the story too.
The Kiss Quotient is a charming story with two lovable characters. Stella Lane, who is a very successful and smart woman. She works with math daily dealing with algorithms to predict customer purchases. She also has Aspergers Syndrome, which happens to be my first book that has a heroine/hero with autism. I loved Stella though because of her character and her successes she's had in her life. She wants to have a successful dating life though and hires a professional escort to help her in that department. Michael Phan is the escort she employs in the story and let's say I adored him to in the story. He was hesitant at first on helping Stella when she hires him for more than one night to help her because he usually doesn't do but one night with a client. Michael is intrigued with Stella though and thinks she's more experienced than she gives herself credit for in the story. Here's the issue though neither should fall in love with each other. Unfortunately, feelings will get in the way, especially when they start hanging out even more and meeting each other's family and friends. Michael's other clients may play an issue in the story if they come across them.
I enjoyed this sweet contemporary book, and I loved how Helen Hoang wrote the characters in the story. I connected with both Stella and Michael in the books with their personalities. There are some very steamy moments, too, so be prepared. Stella's passion for her job and her growing love with knowing Michael and his family is what I adored most in the book.
I'm so glad I read/listened to this book. After I listened to the book, I bought a hardcover version of the book since I like the cover of the book too. I'm going to read the next book in the series and check out any other books that Helen Hoang writes in the future and if you are looking for something different in the Contemporary Romance genre that is sweet and includes Opposite's Attract Trope/Element than I recommend this book.
---
Story Rating: 4.5 stars
Steaminess Rating: 4 stars
Standalone or part of series:
Do I recommend this book?  Yes.
Will I read other books from the author? Yes.
Tropes/Elements: Opposite's Attract Romance, Sweet Contemporary Romance
Heroine: Successful (STEM) heroine with Asperger's syndrome
Hero: Professional Escort; Mixed-Race (Half Vietnamese & Half Swedish)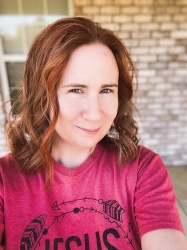 Latest posts by FranJessca
(see all)