Review: 'The Mistake' by Elle Kennedy #RomanceopolyChallenege2020
January 15, 2020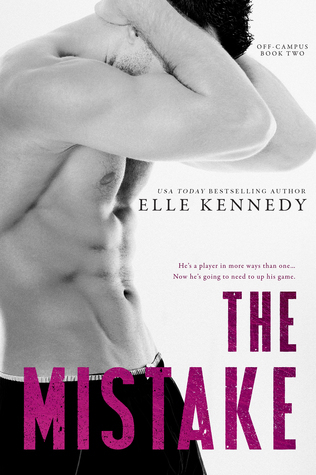 The Mistake
by
Elle Kennedy
Series:
Off-Campus #2
Published by
Self-Published
on May 6, 2015
Format:
eBook
Source:
Purchased
Goodreads
Purchase at
Amazon
|
Barnes & Noble

He's a player in more ways than one…
College junior John Logan can get any girl he wants. For this hockey star, life is a parade of parties and hook-ups, but behind his killer grins and easygoing charm, he hides growing despair about the dead-end road he'll be forced to walk after graduation. A sexy encounter with freshman Grace Ivers is just the distraction he needs, but when a thoughtless mistake pushes her away, Logan plans to spend his final year proving to her that he's worth a second chance.
Now he's going to need to up his game…
After a less than stellar freshman year, Grace is back at Briar University, older, wiser, and so over the arrogant hockey player she nearly handed her V-card to. She's not a charity case, and she's not the quiet butterfly she was when they first hooked up. If Logan expects her to roll over and beg like all his other puck bunnies, he can think again. He wants her back? He'll have to work for it. This time around, she'll be the one in the driver's seat…and she plans on driving him wild.
---
I read the first book to the Off-Campus series by Elle Kennedy last year during the Romanceopoly 2019 Challenge hosted by @UTCBookBlog and @PeaceLoveBooksXO. I decided to read The Mistake, which is the second book in the Off-Campus series for the Campus Corner square of the Romanceopoly 2020 Challenge. I wanted to come back to this series since I fell in love with the first book in the series. I loved Garrett and Hannah's story and wanted to find out who John Logan was going to end up within the series.
John Logan is one sexy hockey player who could have any girl he wants on the Briar University campus. He knows that life after college, though, won't be all sunshine since he has made a promise to his brother to take care of their father. He also has to help take care of the business that his father owns. This way, his older brother can finally go travel with his long-time girlfriend. Logan, though, wants distractions in the meantime before that happens, so he hooks up with any girl that comes on to him at parties. He doesn't realize that he's about to find his match in a freshman named Grace Ivers. He doesn't expect to fall for a freshman, especially after he finds out she's a virgin and is not like any other of the other girls he's been with at the University.
Grace is the perfect girl for Logan to reform him to someone better. She's determined to have a great time in college, but she still has her focus on her studies. Unfortunately, her best friend of 13 years chooses not to believe Grace when she mentions that she was with Logan one night. Instead, she helps spread rumors about Grace. Logan is very protective of Grace the minute he's with her and wants to prove to her he's not a player with her. These two will have issues at first, especially with trusting each other. It takes time away from each other to realize they are meant to be together. It also takes some romantic gestures too. 🙂
I loved The Mistake, but I will say it doesn't have the spark that The Deal had for me. Garrett and Hannah still won me over more with their story. I think it's due to Logan being a player in the book and how he handled certain situations. I did like Grace in this story. She doesn't let rumors and drama take over her life. She ends up standing up for herself several times, which is one of many reasons why I liked her character. Logan has so many people wanting to stick up with him and his dreams of actually becoming a hockey player, but he ends up blowing them off. Grace puts Logan in his place several times in this book, and I loved her for it.
There were steamy scenes between the characters in the book, and I loved how Logan took care of Grace in the book. He was adamant of not taking her virginity. He wanted it to be special for her.
I loved the ending, and now I'm looking forward to Dean's book. Although he is the biggest player of them all, I want to know who he ends up in his book.
I'm so glad I finally am reading Elle Kennedy's books. I love her writing style and the character she writes in her stories. She also makes me want to watch more Ice Hockey again. I've missed watching it.
---
Story Rating: 4 stars
Steaminess Rating: 4 stars
Standalone or part of series: Part of series, but each can read as a standalone.
Do I recommend this book? Yes.
Will I read other books from the author? Yes.
Tropes/Elements: One Night Stand; Sports/Hockey; Jock – Hockey Player; College Students; Virgin – Heroine; Reformed Manwhore

This post contains affiliate links you can use to purchase the book. If you buy the book using that link, I will receive a small commission from the sale. It will help sponsor future giveaways but costs you nothing extra. You can read the full disclosure underneath the Privacy Policy.
---
---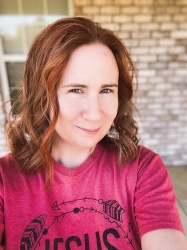 Latest posts by FranJessca
(see all)