Review: 'The Warlord' by Gena Showalter
January 1, 2023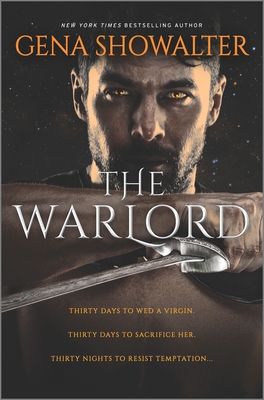 The Warlord
by
Gena Showalter
Series:
Rise of the Warlords #1
Published by
HQN
on April 20, 2021
Genres:
Paranormal Romance
Format:
Hardcover
Source:
Purchased
Goodreads
Purchase at
Amazon
|
Barnes & Noble
|
Kobo

New York Times bestselling author Gena Showalter begins a dark, sexy new series--Rise of the Warlords--with a fan favorite character from her beloved Lords of the Underworld series, Taliyah Skyhawk. The ice maiden faces off with her greatest enemy, a villain brutal beyond imagining.
For centuries, Taliyah Skyhawk has prepared to become Harpy General, leader of the deadliest female army in existence. One of the requirements? Remain a virgin. But, for a chance to save her people, she must wed the fearless leader of the Astra Planeta, Alaroc Phaethon.
The time has come for Roc to sacrifice another virgin bride to his god. There has never been a woman alluring enough to tempt him from his path. No warrioress powerful enough to overcome his incredible strength. No enchantress desirable enough to make him burn beyond reason. Until now.
With the clock ticking, war between husband and wife ignites. Except Taliyah never expected the merciless king to challenge the future she once envisioned. She certainly never anticipated the thrill of their battles turning into games... The problem is, only one spouse can survive.
Love is a battlefield in Showalter's The Warlord.
Rise of the Warlords
Book 1:
The Warlord

---
The Warlord is the first book in Gena Showalter's Rise of the Warlord series, a spin-off to her LOTU series. I loved how Gena Showalter set up this series because she started it off with Taliyah Skyhawk getting her book. If you read the LOTU series, you will be familiar with Taliyah. I knew Gena Showalter would give a worthy mate to Taliyah and one that could handle her, or at least try to handle her.
Storyline/My Thoughts: This book has the following tropes: Enemies to Lovers, Arranged or Forced Marriage, and Fated Mates, which are some of my fave tropes in PNR. You also get an alpha male with a virgin heroine, and they are perfect for each other. Taliyah won't go down without a fight when she meets Roc, the leader of the Astra Planeta, who has invaded and taken over and now wants Taliyah to be his bride. She'll be his bride, but she'll attempt to unalive him and protect her virtue, especially since she wants to be the Harpy General of her kind.
I loved both characters in The Warlord. Taliyah was already a fave from the LOTU series, but to get her POV and get to know her better, made her even more special. She is very protective of her people and will do anything for them, even agreeing to marry the ruthless leader Roc. She is harboring a secret that, if it gets out, will put her in jeopardy of becoming the Harpy General. It could also cost issues with Roc, who plans to sacrifice her after thirty days. I liked Roc, too, even with his alpha qualities. For the first time, he was about to meet his match regarding Taliyah, and I was here for it. I loved the banter between these two when they were together and the tension in the bedroom.
This is not an instant love/attraction when it comes to the characters, so be prepared to wait for spice between the two. Don't worry; when it does come, it will be spicy. Taliyah is too focused on her mission of staying a virgin and helping her people instead of falling for Roc. Roc, though, can't seem to stay away from the alluring Taliyah. I love when the MMCs are the ones that can't seem to keep together with their missions. =)
Gena has always done a fantastic job with worldbuilding, especially when it comes to the first book in a new series, and she didn't disappoint in The Warlord. Readers will be introduced to the other Astra Warlords, who will likely get their books, too. You will also learn who is in charge of everything happening and who is behind the scenes stirring up trouble.
I give the first book 5-stars and look forward to the next book in the series.
Standalone or Part of Series: It's part of the Rise of the Warlords series. I recommend reading in order. This series is also a spinoff of the LOTU series.
Steam/Spice: 🌶 🌶 🌶
Genre(s)/Trope(s)/Element(s): Paranormal Romance. Fated Mates. Arranged/Forced Marriage. Enemies to Lovers. Alpha MMC. Virgin FMC. Kickbutt FMC.
HEA: Yes.
Would I recommend this book? Yes. I recommend this book/series to PNR readers and fans of Gena Showalter. If you are new to Gena's books, I recommend starting with her LOTU series.

This post contains affiliate links you can use to purchase the book. If you buy the book using that link, I will receive a small commission from the sale. It will help sponsor future giveaways but costs you nothing extra. You can read the full disclosure underneath the Privacy Policy.
---
---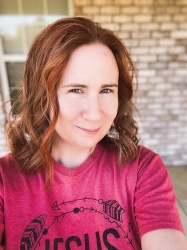 Latest posts by FranJessca
(see all)