Review: 'The Wedding Party' by Jasmine Guillory #Romanceopoly2020
February 29, 2020
I received a complimentary copy of the book from the publisher in exchange for an honest review. This does not affect my opinion of the book or the content of my review.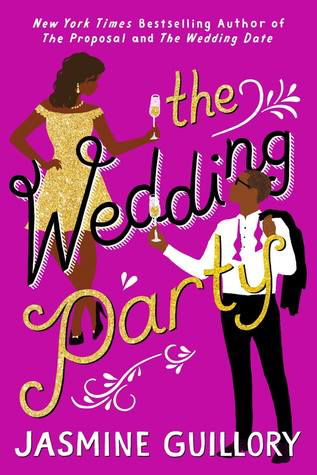 The Wedding Party
by
Jasmine Guillory
Series:
The Wedding Date #3
Published by
Berkley
on July 16, 2019
Genres:
Contemporary Romance
Format:
eArc
Goodreads
Purchase at
Amazon
|
Barnes & Noble

Maddie and Theo have two things in common:
1. Alexa is their best friend
2. They hate each other
After an "Oops, we made a mistake" kiss, neither one can stop thinking about the other. With Alexa's wedding rapidly approaching, Maddie and Theo both share bridal party responsibilities that require more interaction with each other than they're comfortable with. Underneath the sharp barbs they toss at each other is a simmering attraction that won't fade. It builds until they find themselves sneaking off together to release some tension when Alexa isn't looking.
But as with any engagement with a nemesis, there are unspoken rules that must be abided by. First and foremost, don't fall in love.
---
I've had The Wedding Party by Jasmine Guillory on my TBR since last summer and finally got a chance to read it. I read it for the #Romanceopoly2020 Challenge, and it completed one of my Library squares for the challenge.
I was happy to be able to read the third book in Jasmine Guillory's The Wedding Date series since it was Theo and Maddie's book. These two were introduced in the first book since they're Alexa's best friends. These two are supposed to hate each other until they end up kissing. Now they can't stop thinking about each other. They end up hooking up further than a kiss in the book, and they want to make sure their best friend Alexa doesn't ever find out about them. They make a pact not to tell Alexa and also not fall in love. Unfortunately, these two characters are going to end up falling for each other. It's inevitable. They both were apart of Alexa's Wedding party and would end up seeing each other more than they wanted in the story.
I was excited that this book was an Enemies-to-Lovers book because it's one of my favorite tropes, although Theo and Maddie drove me crazy in this book. They hated each other, but not really. I've read so many Enemies-to-Lovers that their relationship was not the hatred kind. I felt their connection with each other was more of an annoyance, not hatred. Although I did feel the tension at the end of the book when Maddie ended up overhearing a conversation with Theo and his brother, Ben, it was not a pretty scene at all.
Although this book only got 3.5-stars, I did still enjoy some aspects of the story. I loved that Jasmine Guillory had this story be involved with Alexa and Drew's wedding. I enjoyed those two in their book, which was the first book in the series. Alexa and Drew played a big part in this book, and I loved the ending of this book. Nope, not spoiling the conclusion of the book, but I will say it was the best part of the book. I knew it was going to happen.
I'm looking forward to diving into the next book in the series when I have some time to sneak in with my other books I need to read.

This post contains affiliate links you can use to purchase the book. If you buy the book using that link, I will receive a small commission from the sale. It will help sponsor future giveaways but costs you nothing extra. You can read the full disclosure underneath the Privacy Policy.
---
---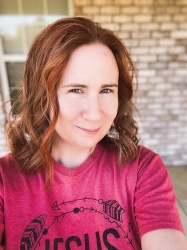 Latest posts by FranJessca
(see all)