Review: 'Top Secret' by Sarina Bowen & Elle Kennedy
February 28, 2023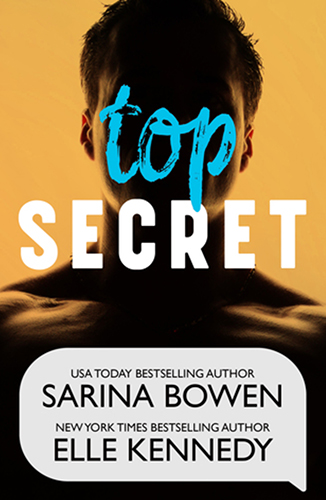 Top Secret
by
Sarina Bowen
,
Elle Kennedy
Published by
Self-Published
on May 7, 2019
Genres:
MM Romance
,
New Adult and College Romance
,
LGBT Romance
Format:
AudioBook
,
eBook
Source:
Purchased
Goodreads
Purchase at
Amazon
|
Barnes & Noble
|
Kobo

Bestselling authors Sarina Bowen & Elle Kennedy return with their first Male / Male romance in 3 years.
LobsterShorts, 21Jock. Secretly a science geek. Hot AF.
LobsterShorts: So. Here goes. For her birthday, my girlfriend wants…a threesome.
SinnerThree: Then you've come to the right hookup app.
LobsterShorts: Have you done this sort of thing before? With another guy?
SinnerThree: All the time. I'm an equal opportunity player. You?
LobsterShorts: [crickets!]
SinnerThree, 21Finance major. Secretly a male dancer. Hot AF.
SinnerThree: Well, I'm down if you are. My life is kind of a mess right now. School, work, family stress. Oh, and I live next door to the most annoying dude in the world. I need the distraction. Are you sure you want this?
LobsterShorts: I might want it a little more than I'm willing to admit.
SinnerThree: Hey, nothing wrong with pushing your boundaries...
LobsterShorts: Tell that to my control-freak father. Anyway. What if this threesome is awkward?
SinnerThree: Then it's awkward. It's not like we'll ever have to see each other again. Right? Just promise you won't fall in love with me.
LobsterShorts: Now wouldn't that be life-changing...
Q&A about Top Secret:
Q: Have we met these characters before in another book?A: No! These guys are brand new, and we can't wait for you to meet them.
Q: Is this story MM? Or is it a MMF / MFM / menage?A: This book is MM.
Q: Is this a love triangle story?A: Not really. You'll see.
---
I finished listening to Top Secret earlier this month (February 2023) for the Romanceopoly challenge created and hosted by @UTCBookBlog. It fulfills the Rainbow Row Challenge – Read a romance featuring an LGBTQIA+ main character.
Storyline/My Thoughts: This is not my first MM Romance from Sarina Bowen & Elle Kennedy. I read these authors' books, Him and Us, which became an instant fave of mine. I was excited to read another MM from these authors.
I had Top Secret on my TBR for a long time and decided to read it finally or listen to it in this case—all thanks to Teddy Hamilton and Christian Fox for bringing the MMCs to life for me. Luke and Keaton are enemies at their college and fraternity and complete opposites. Keaton is the rich, smart jock, while Luke is the one who works as a male entertainer at night and on the weekends to have money for food and other things, hopefully. He also has sometimes to help his mother and brother when they need things, but he knows he shouldn't help them, especially his a-hole brother.
I liked both main characters in the story. Keaton is the smart jock who wants to be a Marine Biologist and not work for his father. He wants to live his own life and is determined to make it happen. I loved his geekiness in this book. He would spur out random facts about lobsters, orcas, and such that made him adorable. Luke was my favorite, though, since he didn't care what people thought of him and was upfront from the beginning. His life hasn't been easy, like Keaton's. He's had a hard life and wants to make his own way. He had a way of opening Keaton up in and out of the bedroom.
How do two characters that generally hate each other end up together? An app for hookups and not just random, tinder related hookups. This app allows you to hook up with people with different kinks. Keaton's girlfriend wants a birthday present other than jewelry and typical presents. She wants a threesome for one night with her, her boyfriend, and another guy. Keaton will do anything for his girlfriend, which means he has to use an app to find a guy for his girlfriend. This is when the book gets interesting. Luke has used the app repeatedly for quick hookups. He's not looking for a relationship and never thought his enemy would use the same app, especially since his enemy is happy with his girlfriend.
I know the authors tease what could happen in the book in their synopsis. Is it an MFM, MMF, etc.? I will say this, don't get your hopes up. This book ticked me off and not due to what you think. Some things do bother me in books. It's not triggering but puts a sour taste in my mouth. This book has several things that I despise. First, I'm not too fond of cheating, which is precisely what one of the main characters does in this book. He knew it, too. Another character even calls him out on it. It sucked when I read this particular scene, and I felt for the character that would eventually find out what happened. Then, there's miscommunication in this book. This wasn't with the main characters; this was due to a secondary character not expressing what they really wanted, and this character thought that person was a mind reader. Grrr! That scene pissed me off. Then, the person got over it too quickly.
Other than those two issues, I liked the book but didn't love it. I wanted to love it. I'm thankful I listened to the book because I probably would have DNF'd it if I hadn't. I loved Teddy and Christian's voices, speaking for the characters.
I did enjoy the ending. Yes, there is a breakup in this book, and it takes some time for one character to get his act together to be a HEA. I don't mind the breakups in the books, as long as they are groveling in books that need groveling or an epic ending that makes the characters realize they are better together.
I give this book three stars, and I may not have loved it, but other readers may enjoy it more. Some readers may not mind cheating and miscommunication in their books, but those two things drive me crazy, even in real life.
Standalone or Part of Series: Standalone.
Steam/Spice: 🌶 🌶 🌶
Genre(s)/Trope(s)/Element(s): New Adult & College Romance. MM Romance. Enemies to Lovers. Opposite's Attract. College Student MMCs. Male Entertainer MMC. Science Geek MMC.
Would I recommend this book? Yes. If you enjoy standalone MM Romance stories where the characters are enemies who become lovers and are complete opposites.
Favorite Quote(s): "I'm just a guy, standing on a beach in nothing but his favorite pair of lobster shorts, waiting for the right man to love me."

This post contains affiliate links you can use to purchase the book. If you buy the book using that link, I will receive a small commission from the sale. It will help sponsor future giveaways but costs you nothing extra. You can read the full disclosure underneath the Privacy Policy.
---
---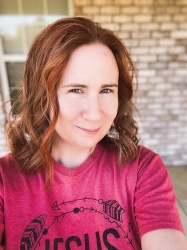 Latest posts by FranJessca
(see all)