Review: 'Touch of Seduction' by Rhyannon Byrd
October 18, 2011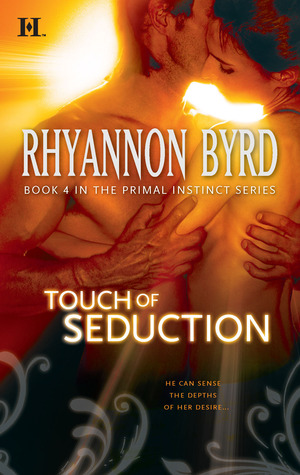 Touch of Seduction
by
Rhyannon Byrd
Series:
Primal Instinct #4
Published by
HQN Books
on April 1st 2010
Genres:
Paranormal Romance
Format:
Paperback
Source:
Purchased
Goodreads
Purchase at
Amazon
|
Apple

Sold into slavery as a child to a cruel taskmaster, tiger-shifter Aiden Shrader trusts no one. Not even his own kind. Yet as a member of the Watchmen—the organization of shape-shifters who keep watch over the ancient nonhuman races—Aiden is fiercely protective of the helpless. Never more so than when he's asked to guard a little girl with witches' blood—and her beautiful human aunt. A woman who arouses all of Aiden's primal urges…urges he must resist.
To small-town schoolteacher Olivia Harcourt, the massive tiger-shifter with the glowing amber eyes is as much a dark mystery as the enemy stalking her. Yet Aiden is her only hope of surviving. Until their intense passion unleashes her own inner tigress with a ferocity that will make the evil Casus rue the day they messed with her family…and will take Aiden by seductive surprise.
My Review
(Originally Reviewed on Mrs. Papillion aka "The Book Worm")
I've been excited to read the story of Aiden Shrader since I read about him in the first book in the series. Who wouldn't want to know about this Tiger's Hidden Secrets and why he is the way he is. He had my attention since the moment I read the first sentence about him. I have a thing for bad boys, and Aiden has bad tendencies to him…but when it comes to children and women getting caught up in the world of the Casus…he has a soft heart. He never thought he would meet his perfect match until he meets, Olivia, the kindergarten teacher, who he is supposed to watch over. He is also to watch over her niece who has just lost her Mom to the Casus. Aidan is put through challenges in this book with these two, and he has to protect them, while also watching his feelings with Olivia. He doesn't want to get to close to her.
Olivia, of course, wants to know Aiden's deepest darkest secrets so she can trust him. Whenever she tries to figure him out, he runs away.
I would go more into this story, but I don't want to ruin it for anyone who hasn't read this book or the series. I do recommend this book to anyone who loves shifters. I did have problems with certain parts of the book, that I had to step away for a while…but I have to say this book has captured my heart and now I understand the other side of the Merrick and Casus stories. Now I'm getting the point of the view of the Watchers and what they are dealing with in their lives.
I enjoyed the characters in this book. Aiden and Olivia are perfect together, and I'm happy about what happened at the end between them both. Aiden, the tough guy, became the guy who has a soft heart at the end and all it took was a Kindergarten teacher stealing his heart to change him.
I look forward to reading the next book in the series.
I may end up editing this review later on to add more stuff…but as of now, I'm going to continue trucking with my reading. I have a lot of catching up to do.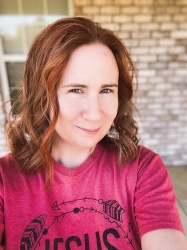 Latest posts by FranJessca
(see all)