Review: 'Undercover Bromance' by Lyssa Kay Adams
October 23, 2020
I received a complimentary copy of the book from Netgalley in exchange for an honest review. This does not affect my opinion of the book or the content of my review.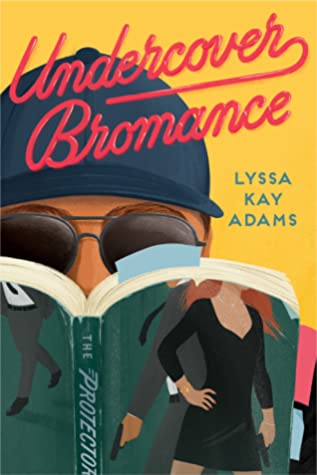 Undercover Bromance
by
Lyssa Kay Adams
Series:
Bromance Book Club #2
Published by
Berkley
on March 10, 2020
Genres:
Contemporary Romance
Format:
eArc
Source:
Netgalley
Goodreads
Purchase at
Amazon
|
Barnes & Noble

Braden Mack thinks reading romance novels makes him an expert in love, but he'll soon discover that real life is better than fiction.
Liv Papandreas has a dream job as a sous chef at Nashville's hottest restaurant. Too bad the celebrity chef owner is less than charming behind kitchen doors. After she catches him harassing a young hostess, she confronts him and gets fired. Liv vows revenge, but she'll need assistance to take on the powerful chef.
Unfortunately, that means turning to Braden Mack. When Liv's blackballed from the restaurant scene, the charismatic nightclub entrepreneur offers to help expose her ex-boss, but she is suspicious of his motives. He'll need to call in reinforcements: the Bromance Book Club.
Inspired by the romantic suspense novel they're reading, the book club assist Liv in setting up a sting operation to take down the chef. But they're just as eager to help Mack figure out the way to Liv's heart… even while she's determined to squelch the sparks between them before she gets burned.
---
Undercover Bromance is the second book in Lyssa Kay Adams Bromance Book Club series. If you read the first book, you would've been introduced to this book's main characters. I was looking forward to reading this book because I wanted to find out who Mack would end up within his book. After finding out who she was, I was even more fully invested. Liv is one female character who won't be won over by Mack's charms. He is the Bromance Book Club founder and supposedly knows how to win over a woman until he meets Liv.
Female Protagonist: Liv Papandreas is a successful pastry chef working at a high-end restaurant. She's the sister of the female protagonist of the first book. She tends to stick up for her sister and all women. She also is stubborn when she needs help. She wants to take care of everything herself. She manages to hurt herself in the long run, though. I was not a fan of her character. She did certain things that drove me crazy, but I'll go into it below in the storyline. (She also lives on a farm with two secondary characters that won me over more than Liv.)
Male Protagonist: Braden Mack is a club/bar owner. He's also the founder of the 'Bromance Book Club.' He's from a broken family, and readers will get his back story, which is a tough one. I felt for Braden. I wanted to go through the book and give him a big hug for what he's been through in life. He's a true Alpha male who is very protective of who he cares for, and readers will find out how he came about to reading romance books. I loved his character.
Storyline: The story starts with Mack wanting to impress the girl he's been dating. He ends up at the restaurant that Liv works at and gets her in trouble with her boss. He feels bad. Liv, though, can handle it until she finds out her boss is harassing the hostess and gets fired when she confronts him. Mack is determined more than ever to help Liv after finding out what happened. He also will try to assist Liv in assisting the hostess that was harassed by her former boss. It's going to be hard for these two to not fall in love with each other. They love to go back and forth and bicker with each other. There's no doubt when these two finally get together, and it will be explosive. The story does involve sexual harassment/assault elements in it. One of the most significant issues I had with the story is how Liv handled the situation with the hostess initially and toward the end after finding out that other women have been harassed/assaulted. There was also the issue of how Liv handled finding out about Mack's past. She couldn't be supportive. I did like how Lyssa Kay Adams ended the book. (I won't go into details because I don't want to spoil it.)
Steaminess: Some steam.
Standalone or Series: Part of series, but each can be read as a standalone.
HEA: Yes
Trope: Enemies to Lovers (My favorite trope)
Would I recommend this book? Overall, this book only got 3.5-stars, but that doesn't mean other readers won't give it a higher rating. Even though this book wasn't my favorite in the series, I will continue to read this series, especially after finding who is in the next book. If you are a fan of Contemporary Romance that involves a group of athletes, entrepreneurs, etc. that are in a Romance (Bromance) Book Club, then this book is for you.
My favorite scenes in the book ended with the Rooster 'Randy' attacking any male in the story, especially Mack. It was too funny because I have roosters/chickens myself and have witnessed Roosters being aggressive. I even had aggressive chickens. No one comes onto our property without an announcement. ?

This post contains affiliate links you can use to purchase the book. If you buy the book using that link, I will receive a small commission from the sale. It will help sponsor future giveaways but costs you nothing extra. You can read the full disclosure underneath the Privacy Policy.
---
---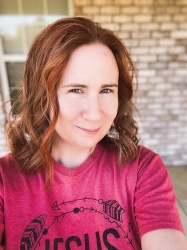 Latest posts by FranJessca
(see all)