Review: 'Vampire, Vampire' by Heather Killough-Walden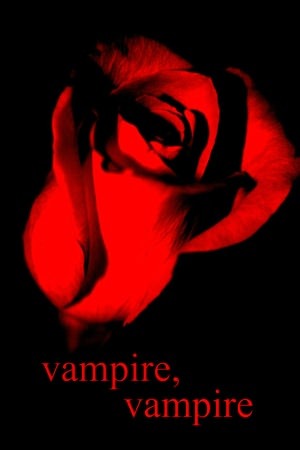 Vampire, Vampire
by
Heather Killough-Walden
Published by
Amazon Digital Services
on July 12th 2012
Genres:
Paranormal Romance
Pages:
208
Format:
eBook
Source:
Purchased
Amazon Kindle
Goodreads

With her latest sizzling release, Vampire, Vampire, New York Times and USA Today bestselling paranormal romance author Heather Killough-Walden shares two scorchingly hot, sweet and savage stand-alone vampire romance novellas.(Total word count approx. 70,000 words)
In Relentless: The Patrick Sinclaire Story, readers are treated to the re-visioned and border-line erotic telling of the tale of a handsome, world-weary vampire sovereign and the woman he would literally do anything to claim as his queen. Intensely arousing, stimulating, and both emotionally and physically provoking - this is not a story for the shy.
In the completely reconstructed Thorn and Grace, an old tale of historical romance is given a very dark make-over. The story of knight meets maiden becomes twisted and shadowed, be-fanged and fallen. A prince turned predator hunts for the one who has betrayed him, in turn becoming a king corrupted by the bitterness within. Will the one he is hunting escape him? And if she doesn't, will she be able to reach the man inside the monster before it's too late?Show More Show Less
My Review
I received a copy of "Vampire, Vampire" from Heather Killough-Walden as a gift.  I just wanted to say thank you to her much for "Vampire, Vampire". I enjoyed reading these two vampire romance novellas.  It has been awhile since I read a vampire romance book and these two were definitely a delight to read.  =) The first story is "Thorn and Grace"…I was mesmerized by the historical and vampire romance that was created.  This was a book about two friends who became lovers, but of course before the happily ever after could happen…something bad happened to Christopher Thorn's bride to be, Darianna Grace.  A very determined lover…he searched for her, but when he did, she did not recognize him.  Now he's determined to find out what happened to her and get her back to the realm that they are supposed to live. More twists to the fairytale that was supposed to be a happily ever after…throw in the fact that both Thorn and Darianna Grace are royalty and are vampires.  There's also a bad guy in the minced and he's not your normal bad guy either. "Thorn and Grace" is full of action, love, and passion…and a very mean bad guy who is really dark and twisted.  I still can't believe what he did. The second story is "Relentless", and it is about Patrick Sinclaire…but he's not your normal rich guy…he's actually a Vampire.  He's not just any Vampire though because he's also known as the "Vampire King."  He has actually found his queen and he wants to claim her, but he is kind of reluctant to do it.  His sisters actually get involved to push him to claim his queen because it has been way too long for the vampires.  They need their queen.  Of course the person who is supposed to be Patrick's queen doesn't even know of the existence of Vampires and she's not really willing to give up her humanity right away. "Relentless" is full of a intense suspenseful story that definitely captured my attention. Sometimes the dark and mean characters, like Patrick always capture my attention though. I recommend this book to any vampire romance reader out there and even to the readers who enjoy the historical thrown into a story.  You will definitely enjoy these two short stories that Heather has created. I really enjoyed both stories….but "Relentless" got my heart pounding a little more.  I do enjoy though Christopher Thorn in the first story.  *sigh*  He was very determined to find out what happened to his love, Darianna Grace. Thank you again to Heather Killough-Walden for gifting me a copy.  I can't wait to dive into your next books.  =)


I guess I should type a bio here. I'm FranJessca or Fran for short. I'm the owner of Book Lovin' Mamas and main Reviewer. I've been reviewing books since I got out of the Navy in 2011. Now 8 years later, I'm still reviewing, but this time with my youngest sidekick.
When I'm not reading and reviewing, you can find me at my day job during the week and on the weekend taking care of our little farm.

Latest posts by FranJessca (see all)