Review: 'We Will Reign' by Rachel Leigh
March 10, 2023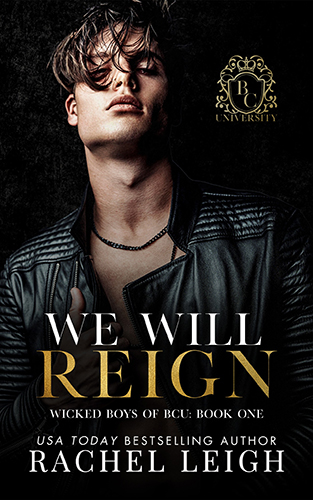 We Will Reign
by
Rachel Leigh
Series:
Wicked Boys of BCU #1
Published by
Self-Published
on March 10, 2023
Genres:
Dark Romance
,
New Adult and College Romance
Format:
eArc
Source:
Grey's Promotions
Goodreads
Purchase at
Amazon

Enrolling at BCU was supposed to be my chance at freedom. An escape from my parents who insist I follow in their footsteps as a Guardian of the Society. Keep the members safe—that's what I'm supposed to do. But how can I safeguard the students when I can't even protect myself?Someone has been watching me. His eyes burn into my soul like a branding iron. At night, he haunts my dreams and transforms them into nightmares. And sometimes when I wake, he's there. Standing at the foot of my bed in awe of my existence.
He isn't the one I fear most, though. His best friends—Maddox and Lev— have their eyes on me, too. Only their obsession runs deeper than Ridge's and I fear if I fall under their thumbs, I won't make it out of here alive.
There once was a sicko who lurked in the mist. He preyed on my soul baring a closed iron fist. His stare made me itch while his eyes locked me under his spell. But taking his hand may be my only escape from this hell.
---
Since Rachel Leigh announced she would write another trilogy in the Bastards Universe, I was immediately adding it to my TBR on Goodreads. I then immediately signed up for the release day blitz of the book with Grey's Promotions. I liked Riley Cross in the Bastards of Boulder Cove trilogy. I was excited to read this new trilogy set in the same world, especially since Riley would have her own Reverse Harem/Why Choose story, like her best friend, Scarlett.
Storyline/My Thoughts: What did I think about this new trilogy set at Boulder Cove University? It's a great start to the new trilogy. Fair warning, It will end on a cliffhanger, so if you are not a cliffhanger fan, you may want to wait until the trilogy is complete. I live for cliffhangers, so I don't mind them as much now. Unlike my younger self, who would have been annoyed by them since I had no patience. (There are so many other books to preoccupy with, like Rachel Leigh's backlist. I need to read ALL her books.)
Since it's the first book, it will introduce the MMCs: Ridge, Maddox, and Lev. These three guys have different personalities but have one thing in common. They will reign over everyone when they become Elders. I'm not sure which one I like the most right now. I'm still deciding. Rachel gives us each their pov, but Lev only gets a few chapters, and this book mostly has Ridge's and some of Maddox's POV. Lev acts like Neo from Bastards of Boulder Cove, so it may take me a while to like him. Maddox is a sweetheart, and I'll explain more in the review. Ridge is unhinged but has reasons why he is off the chain. These boys have to finish with BCU first and are tasked with missions from the Elders. Sometimes they agree with the missions, and sometimes, they don't. Two of the guys are tasked with a mission that involves something that happened at BCA. If you read Scarlett's trilogy, Bastards of Boulder Cove, you would have read what Riley did. (No spoilers from me.) The book revisits what happened, so readers that didn't read it shouldn't be too lost. I do recommend reading that trilogy before this one. You'll miss out on Scarlett and her harem of men that adore her.
One of the MMCs, Ridge, is obsessed with Riley, and he hangs out in trees and stalks her at every turn. He won't speak to her since he's too nervous. He adores the ground Riley walks on, and you'll get that from his POV. The other, Maddox, knows the Elders may be wrong about Riley and will do anything to prove it, but he may be falling for the girl in the meantime. The issue is his best friend already loves her. Who wouldn't fall for Riley? She's a lovable character. She deserves a HEA like her best friend, Scarlett. The only thing is that someone is out for her at BCU, and it may not just be the Elders. People end up unalived on campus, and someone is planting evidence that leads to one person.
Rachel Leigh brings yet another book full of suspense and mystery, but this time the characters are in college, and it has new characters. Riley was already a favorite in my eyes in Bastards of Boulder Cove, and I immediately loved her again in this one. She has to deal with things, and she's not her usual bubbly self, but she's getting there. She does have one guy who stalks her every move, but if it wasn't for this character, who would punch, maim, or even unalive the people that won't leave her alone?
Riley's will be tested in her trilogy, that's for sure. Not only with whoever is setting her up and bringing up what she did in the past but with the men that are fallen for her in different ways. This book is full of mystery and challenges. It's also got spice, but don't expect group scenes. It's more like a slow burn that will eventually build up to the 'why choose' relationship for Riley we know is coming in the books. She does have her heart set already on one guy over another. She's intimidated by one of them; the other is being a jerk like Neo was to Scarlett. I can't wait to see Riley's love interests grow and see who is behind everything.
The first book in the Wicked Boys of BCU gets four stars. Now, to patiently countdown when Rachel announces the second book.
FYI, there is a scene in this book that may bother some readers. Read the trigger warnings before reading this book.
Standalone or Part of Series: It's part of the Wicked Boys of BCU Trilogy and needs to be read in order. If you have not read the Bastards of Boulder Cove trilogy, I highly recommend you do it before reading this new trilogy. You'll miss Scarlett and the men she fell in love with and miss out on being introduced to Riley.
Steam/Spice: 🌶 🌶 🌶
Genre(s)/Trope(s)/Element(s): New Adult & College Romance. Dark Romance. Bully Romance. Enemies to Lovers. Hate to Love. Secret Society. Stalker Romance. Touch Her and I'll Unalive You. Who Hurt You? Found Family. Unhinged MMC.
Cliffhanger: Yes.
Would I recommend this book? Yes. If you like Reverse Harem/Why Choose, which has college-aged characters that are part of a Secret Society, set in the same world as the Bastards of Boulder Cove, check out We Will Reign. I can't wait for more in this trilogy. Here's hoping Riley doesn't have to go through too much for her HEA, but what am I saying? I know she is because Rachel Leigh is that author. Bring on the drama, suspense, and even spice. Yes, spice!
Favorite Quote(s): "No one will treat her like a queen the way I will. One day she will proudly wear my crown, even if it's drenched in the blood of the men I've killed for her."
"He might be a sicko, but he's a sicko who would move heaven and earth for me."

---
---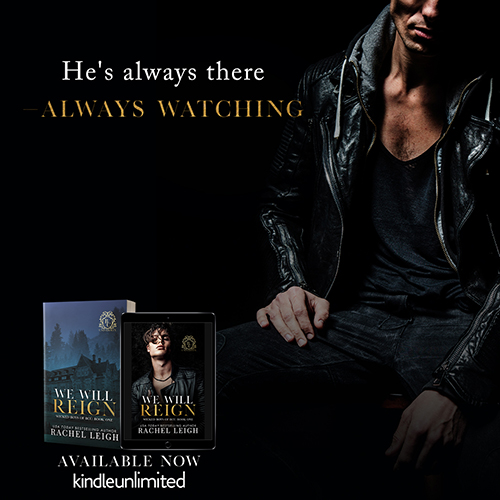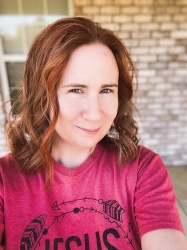 Latest posts by FranJessca
(see all)