Review: 'Whispers in the Woods, Vol. 1' by T.J. Dell
December 28, 2011
I received a complimentary copy of the book from the author in exchange for an honest review. This does not affect my opinion of the book or the content of my review.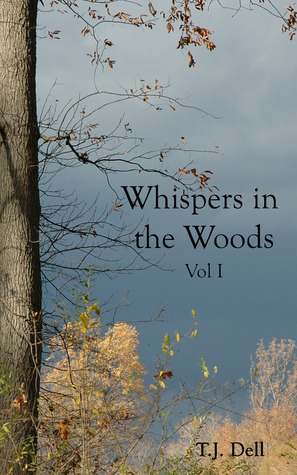 Whispers in the Woods, Vol. 1
by
T.J. Dell
Series:
Whispers in the Woods #1
Published by
Self-Published
on December 8, 2011
Genres:
Paranormal Romance
Format:
eArc
Source:
the author
Goodreads
Purchase at
Amazon

If it can kill you-- how can it be love?
When Evie Parker meets Lucas Spencer she begins to feel hope again. Lately she's been going through life in a fog and Lucas is all about teaching her how to have fun again. For the first time since the accident she knows what it means to be happy.
So who cares if Lucas is a little odd. It isn't that strange that she's never met his parents, or that teachers never seem to notice when he's late for class. Evie tries not to care, but on top of all his peculiar behavior she's been feeling kind of sick lately-- ever since she met Lucas actually.
When Lucas decides it is time to come clean with all his secrets Evie has to make some hard decisions.
My Review
When I read the Summary to this book, I was excited to read it. Another thing that made me excited was that it's a Volume which means there are more stories to come. I also knew there would be a GOOD Cliffhanger at the end and boy, was there. =)
At the beginning of the story, you learn about Evie and what she's gone through and what she is still going through in her life. She lives with her Grandmother after she lost her parents to a car accident. It's not a happy life for poor Evie. All I wanted to do was go through the book and hug her. She had been through so much, and her Grandmother is not a very caring person to her. I just wanted to slap her to wake her up.
Evie goes walking in the woods, and one day she meets Lucas in the woods which she never thought would change her world. Lucas ends up making her life more exciting and fulfilling. Although, in the meantime, Evie is changing drastically and she has no idea why she's feeling so ill. She also thinks that Lucas is very odd. She doesn't understand what is going on and she wants to get to the bottom of it all. She knows something is different with Lucas.
I adore Lucas in the story. He made Evie feel again which for any guy who can make a girl happy and make her realize happiness is out there is a GREAT guy.
I like how T.J. Dell writes a different paranormal romance. She brings heartache, happiness, and confusion altogether.
She writes two main characters who I fell in love with automatically. I felt sorry for Evie and even Lucas at certain parts of the story. When Lucas had to tell Evie his secret, I thought she took it out of proportion. Poor guy didn't know what would happen. He needed a hug too in that part of the book.
I can't wait for the next volume because T.J. Dell left a fantastic cliffhanger. I knew it would happen though. I know I would've done the same thing Evie did.
Thank you, T.J. Dell, for giving me a chance to read your book. I thoroughly enjoyed it.
It looks like I gave the book 4 stars…but I say it's a 4.5-star book. Dang couldn't put a half a star on Goodreads/Amazon. Wish they would already give that option already.
Is it January yet because I want to read Volume 2 and find out what happens next to Lucas and Evie.
I definitely recommend this book to anyone who loves cliffhangers, paranormal romance and loves reading YA.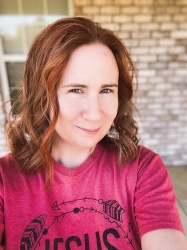 Latest posts by FranJessca
(see all)