Review: 'White Hot Kiss' by Jennifer L. Armentrout
April 7, 2021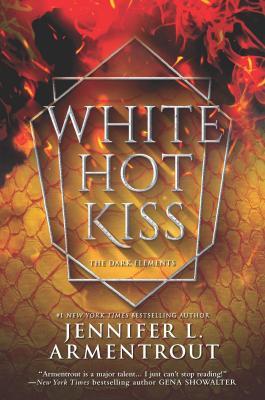 White Hot Kiss
by
Jennifer L. Armentrout
Series:
The Dark Elements #1
Published by
Inkyard Press
on March 26, 2019
Genres:
Young Adult Fantasy
Format:
eBook
Source:
Purchased
Goodreads
Purchase at
Amazon
|
Barnes & Noble

Layla just wants to fit in at school and go on a date with Zayne, whom she's crushed on since forever. Trouble is, Zayne treats Layla like a sister--and Layla is a half demon, half gargoyle with abilities no one else possesses. And even though Zayne is a Warden, part of the race of gargoyles tasked with keeping humanity safe, Layla's kiss will kill anything with a soul--including him.
Then she meets Roth--a demon who claims to know her secrets. Though Layla knows she should stay away, it's tough when that whole no-kissing thing isn't an issue. Trusting Roth could ruin her chances with Zayne, but as Layla discovers she's the reason for a violent demon uprising, kissing the enemy suddenly pales in comparison to the looming end of the world.
---
White Hot Kiss is the first full-length novel to Jennifer L. Armentrout's The Dark Elements series. I love how Jennifer L. Armentrout has it with gargoyles versus demons in this series. It's different from another young adult paranormal I've read before, and I couldn't wait to read this book after reading the prequel. The series follows Layla's story, which was introduced as a secondary character in the prequel. 
Female Protagonist: Layla is half demon/half warden (gargoyle shifter) who can't shift into a gargoyle and has the power to suck out the soul of anyone who has a soul. (Which sucks because she can never kiss the boy she likes.) I liked her character and getting to know her in the first book of the series. She's trying to be a typical teenager, but she can't in a world full of gargoyles who are trying to protect her (or smother her). Then there is an issue with demons trying to kill her or attempt to use her for the apocalypse.
Storyline/MyThoughts: First, be prepared because this book does involve a love triangle. Layla is in love with Zayne, a Warden, but he treats her as a little sister. She also falls hard for an upper-level demon named Roth, who she's not sure if she trusts or not. Roth is compelling, though, and I LOVED his character. I was rooting for her to hook up with Roth instead of Zayne. Zayne was a pain in the butt with her in this book, especially when a particular other gargoyle showed up and wanted Zayne's attention.
Jennifer L. Armentrout had me hooked at the prequel for the series, but she had me with White Hot Kiss. It's not only the storyline that kept me reading but the boys that Layla has in her life. Although, as I stated above, I rooted for Roth the whole time. The bad boy vibes from him and how he treated Layla were different compared to Zayne. 
I felt for Layla in the story. After all, she didn't fit in because she's half-demon and half gargoyle. Her Wardens (gargoyle shifters) are wary of her because of what she can do, and they were keeping secrets from her. There are also demons who she would tag for the Wardens, but then she finds out that maybe not all demons are evil. It's a crazy world for a teenage girl who wants to be normal.
The ending was the big shocker for me. I was not prepared and felt terrible for Layla. I did like how she grew at the end of this book and came into new powers. She kicks butt! This book does leave a cliffhanger because readers will be left wanting more, especially with how Jennifer L. Armentrout ended this book. I know I can't wait to dive into the next book, Stone Cold Touch. I'm ready to find out what happens next. 
Standalone or Part of Series: It's part of the Dark Elements series.
Cliffhanger: Yes.
Would I recommend this book? Yes. If you love the Young Adult Paranormal/Fantasy genre, you will enjoy this series by Jennifer L. Armentrout. I can't believe it took me this long to read this series, but I'm making up for it now. The Young Adult genre (paranormal/ fantasy) always manages to get me out of a reading funk because it was got me into reading when I was younger and will always be my first love. It also helps when you have terrific authors like Jennifer L. Armentrout, who create unique paranormal worlds. 🙂

---
---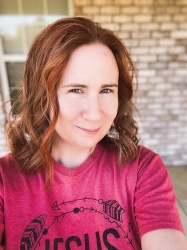 Latest posts by FranJessca
(see all)